As we're covering some of the best and low-cost smartwatches, today we are going to cover one more affordable smartwatch known as NO.1 T3 Smart Watch Phone. As the title indicates, the NO.1 T3 Smart Watch Phone is actually a smart watch coupled with voice calling functionality, which provides you an advantage over various other smartwatches.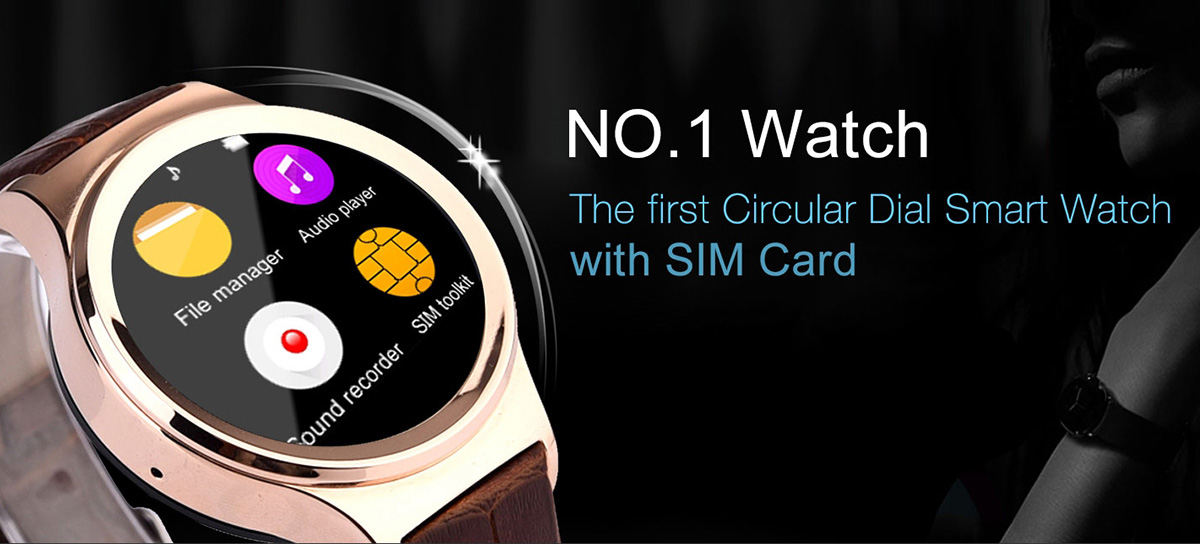 The NO.1 T3 Smart Watch Phone is available in circular design with a natural leather band. It has a Nano-glass scratch-proof screen along with UV detection. The display of the watch has been covered in a stainless-steel case which provides the perfect combination between design and quality. Additionally It has a 240×240-pixel resolution Capacitive touch screen display.It has been packed with MTK6260 CPU to give you unmatched performance.
The Bluetooth connectivity of this smartwatch allows you to synchronize it together with your phone. Furthermore, it features a separate SIM card slot, that allows you to make voice calls with your Smartwatch.The watch is compatible with all android smartphones, and it works on  GSM networks: GSM850/900/1800/1900MHz only.
With regard to storage requirements, it comes with a TF card slot with as much as 16GB of support. It is possible to store your multimedia contents such as Music, images, videos on your NO.1 T3 Smart Watch Phone.
You can link the smartwatch with your smartphone when using the Fundo app for Android. Pedometer function in the smartwatch allows you to monitor your steps. It can monitor your activity for a healthier lifestyle.
Sedentary reminder and sleep monitor will allow you to keep an eye on your sleeping patterns. UV detection feature in the NO.1 T3 Smart Watch Phone will help you to easily check the UV level in the air.
The Smart Anti-lost option would certainly be useful for finding your forgotten or misplace smartphone. Bluetooth self-timer enables you to take photos from your smartphone remotely.
Smart wake feature enables you to wake the device screen using a simple flip. Additionally, it comes along with multi-language support, which includes English, Chinese, German, Spanish, Italian, French, Portuguese (Portugal), Russian and Turkey.
The NO.1 T3 Smart Watch Phone measures 0.51 thick and weighs around 63 grams. A 350 mAh battery will keep its lights on.
As of the all above features it additionally comes with built-in People app to manage your contact list, Bluetooth, MP3 player to play music on the go, Alarm to help you wake up in time.
The NO.1 T3 Smart Watch Phone is coming in at $52.97 and is available in Black, Brown and silver colors. You can purchase the NO.1 T3 Smart Watch Phone from Grearbest.