For many people – the Safari browser is a beloved everyday tool. It is the window to the internet which connects them to the world. Sometimes you can find reports, that Safari browser stops operating and message with the mistake "Safari can't create a safe link to the server" is seen. If you are one of the victims who got this message and already tried: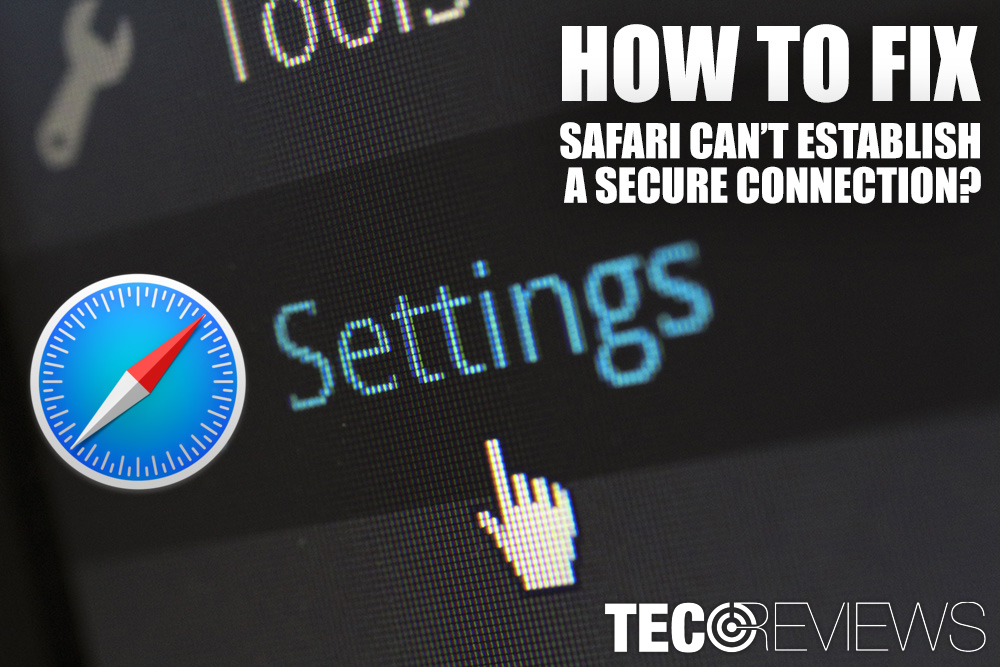 cleaning cookies
resetting Safari browser
enabling and disabling extensions
analyzing keychains
resetting permissions
turned off parental controls
and got no results – keep reading. To sum up, we have checked many possible solutions to this Safari network error.
So, if you are using iOS and got the problem, for instance, you can try these four tricks:
Check your antivirus settings
Disable Internet Protocol version 6 (IPv6) on your Mac
Ensure that the website's certificate is trusted
Adjust your DNS settings
Try visit page on Private mode
That is to say, don't lose the hope to reach the page you need.
Antivirus settings
Firstly, check the primary suspect of all: antivirus. That's the easiest step even for a beginner. If you are using popular antivirus, such as Avast or NOD32, temporary turn off the Web Shield and try to reach the page. In other words, refresh the page which gave you the error "Safari can't establish a secure connection". If you are lucky, your page going to be up and running. Just be sure, you trust the page. Antiviruses providers make and extra mile to be sure you are safe while surfing on the internet. Here is the link to short instruction how to turn off Avast Web Shield and here is for NOD32. That idea was found on Bruce Hank text [1].
Internet Protocol version 6 (IPv6)
If turn off of antivirus does not help, try not to use IPv6.
Internet Protocol version 6 (IPv6) is the most recent version of the Internet Protocol (IP), the communications protocol that provides an identification and location system for computers on networks and routes traffic across the Internet [2]. If you would like to learn more about this protocol – please check this New York Times article.
Firstly, try to reload the page when you choose a different network (other Wi-Fi or your mobile carrier provider). Secondly, turn IPv6 off on your router (if available) and via System Preferences -> Network -> Your Network -> Advanced -> Disable IPv6 from here by choosing it as "Manually" if you can connect to all websites including those earlier blocked.
Check back if you still get Safari error about an insecure connection.
Weak website's encryption
Creators of Mac OS and Safari work a lot to improve the protection of their products. Therefore, a system can block websites that contain weak encryption (pages that do not apply safety certificates that approve a webpage's encryption). This can cause the problem and prompt error message about browsers incapability to establish a secure connection. Likewise, Safari might block a whole server. Security improvements first appeared with iOS version 8.4 and OS version 10.10.4. In short,  from these versions, Safari began to block weak encryption websites. If you are not able to see the content on Safari – you can check you can see it on Google Chrome or Mozilla Firefox. So how to fix Safari's message with faulty connection? Simple steps:
Open a required page on the alternate browser. Check for a small lock in the URL address line. Click the lock. Then, in the new pop-up window (make sure they are turned on), click for more information. In the new window, you must select a security tab.
Under the security tad push "show certificate" button. Secondly, switch tab to Details (it's at the top of this new pop-up window).
 You will be able to see all the needed information to fix safari connectivity problem. You must put this data to Keychain app on the Mac. It can be found in the Utilities folder (use finder). Or, you can use Spotlight by clicking the keyboard shortcut, Command and Spacebar. Then type Keychain.
When your app is active, please select the system roots. That way you will be able to see the list of all certificates. You must find one blocked by Safari – it causes "Safari can't establish a secure connection" problem. Double click it, expand the Trust option, and select System's defaults.
Try to go again to the page using Safari browser.
Adjust your DNS settings
It's the fourth known recipe while fixing Firefox connectivity problems. DNS server entries can be the ones causing this problem.  To sum up, you must manage your DNS settings on System Preferences. Then choose Network and click the Advanced button. In the card select the DNS tab and remove all existing entries. Then click the add button (it is marked with a plus symbol) and type 8.8.8.8. Then repeat and type in 8.8.4.4. You can see the table in "ugetfix" page . After that – you must restart your browser and check if the problem was solved.
Try visit page on Private mode
Sometimes the simplest solutions can give you the best results. Sometimes when opening a new window you will be prompted with a message "This Connection Is Not Private". Click the "Show Details" button. Then you will be warned that the certificate is not valid, but you are also might be given a chance to visit this website anyway. [3]
Other simple solutions proposed clearing browsing history and clearing HSTS cache. You can learn about them more on Jeff Geerling blog post [4].