Brave browser celebrated its 5th birthday in 2020. Founded by the creator of JavaScripf and former CEO of Mozilla corporation Brandan Eich and CTO Brian Bondy this browser is loved by many today. Most browsers care about your security online, but not as much as Brave. They saw a problem with targeted ads that collect data and sends to third parties and acted with better browsing experience.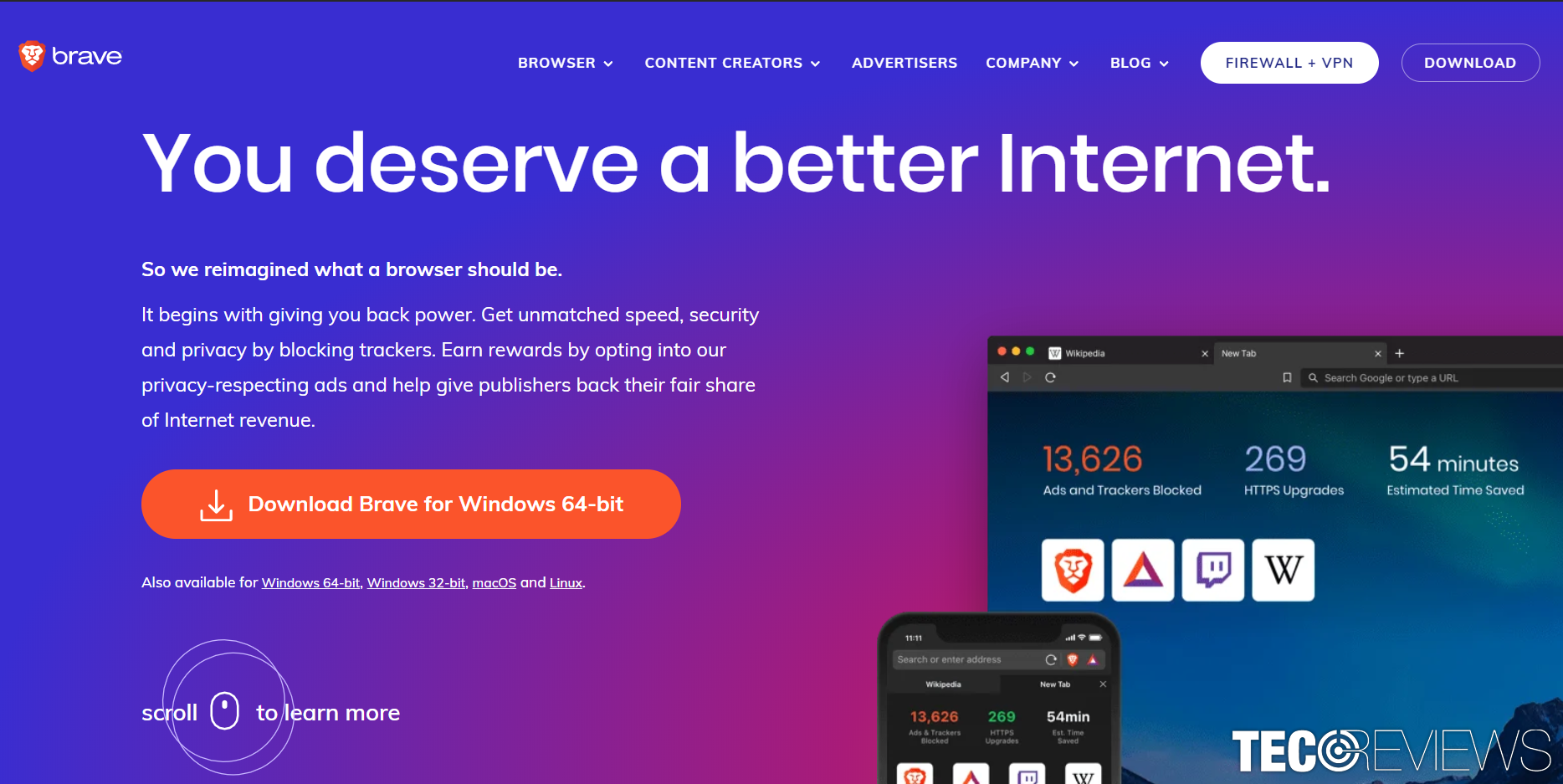 There are some nice features which you might like. So let's take a better look at:
Extensions
Brave rewards program
Privacy and security settings
VPN (paid feature for iOS)
Extensions
Better speed and your favorite Chrome extensions? Yes, please. Because now most of the extensions are built using open-source Chromium [1], which means that you can have all your handy tools with you plus better speed. What's good about extensions? New and personalized capabilities for your browser, better security, and interface. However, always read the disclaimer what data third-party extension supplier gonna use and where. The simple tutorial and good tips can be found on the Brave browser website. You can even use Google Docs Offline!
Have in mind, that too many extensions can slower your browser. In other words, do a check-up now and then if you reall need them all.
Brave rewards program
Now that's the innovation many were looking for. With the Brave Rewards program, you can earn a little yourself or payback to the sites that you value the most. Also, you can make an automatic or manual distribution. What you earn is called Brave's basic attention token (BAT) and it uses cryptocurrency technology. However, the payment is not very lucrative, but it can be something – as one C|Net author tested – 84 BAT was converted into 20 USD [2]. The best part – its system shows you ads without corrupting privacy the way conventional ads often do.
If you opt-in into Brave's Rewards program, ads will be targeted to your interests. Above all, and different from other browsers – Brave guesses those interests but does not share data with anyone.
This small step can be used as an alternative to Patreon. Also, if many people start using Brave, it can mess-up Google [3] and Facebook advertising strategies, because they keep tabs on users' online activities [2]. If you will enable BAT collecting – Brave by default gonna send your accumulated BAT to websites and content producers you visit online the most. But you can also set specific amounts or exclude sites from getting payments from you. It works while matching ads with the content you look and does not share with any party (including Brave).
Privacy and security settings
If you are not sure if you like trackers and third-party cookies – Brave also is a solution for you. Above all, it gives you control of what you share and who can track you and who not.
1. From the Brave menu, click Settings.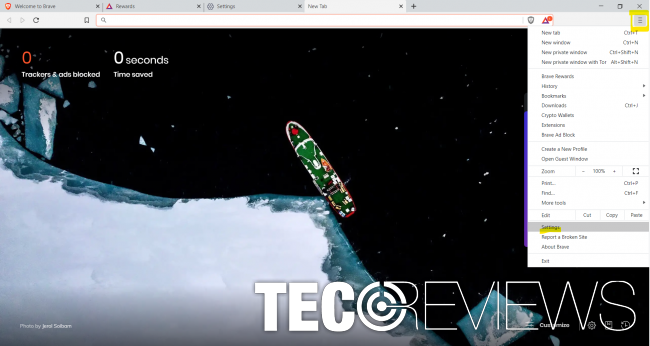 2. After that, in the Settings panel on the left tap Shields.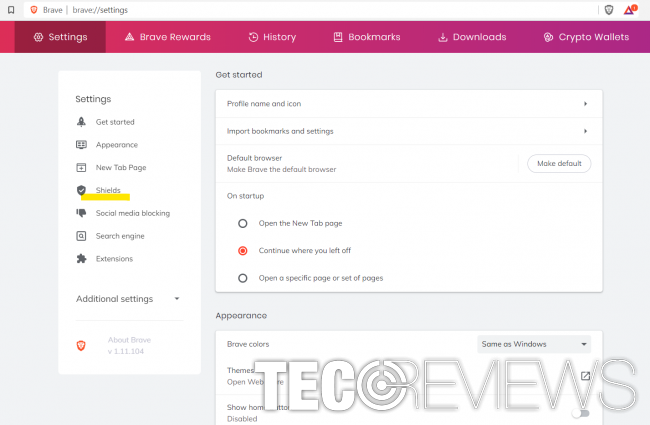 3. Via the privacy options to the right, select the level of protection you want.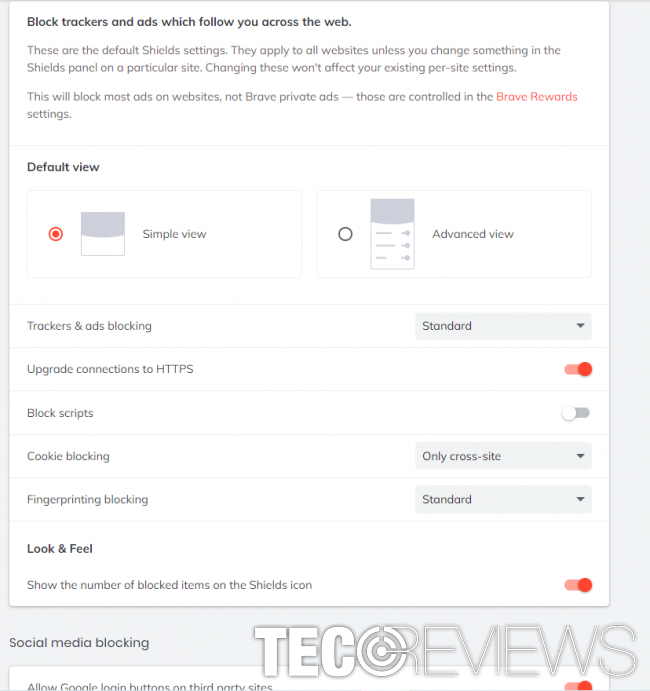 4. In the Settings panel again, tap Social media blocking to control whether to allow Google and Facebook login buttons, embedded Twitter tweets, and LinkedIn embedded posts.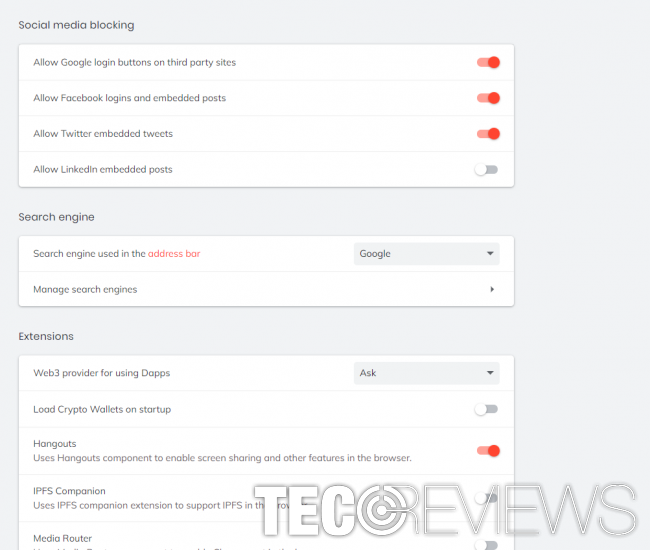 5. Also, you can manage browsing in Tor.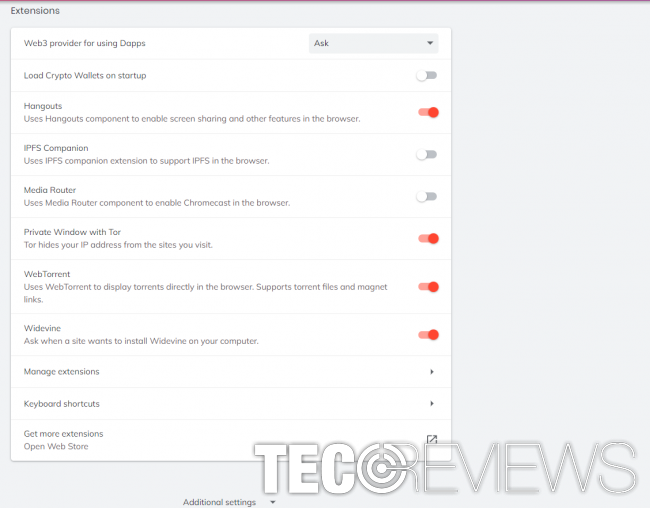 6. After that, if you want more control, under Additional Settings over on the left, check the part Privacy and security.
7. Above all, you can adjust control of the services the Brave browser uses, such as a predictive service to help autocomplete searches and URLs, spell-check, downloads place, manage Autofills, and payments data.
VPN for iOS
When using the browser on the phone – battery saving and safety are important. Not many of them propose a VPN to make your browsing even more secure. However, Brave does it for a fee. To clarify, at the moment you can use a virtual private network on iOS devices only. It says that technology is IKEv2 [4] secure encrypted tunnel and it supports speeds up to 100 Mbps, which is great. At the moment you can try it for 10.99 dollars/month with 7 days trial period. You can read more about the benefits of VPN in our other articles.
Have you ever tried the Brave browser? Share, what do you think, with us in the comment section.