We often search what is best security product to secure our online and offline activities. Those searches come up with a lot of options. But truly, what's best for us? An antivirus, an internet security suite, or some other tool?  This should be the real question.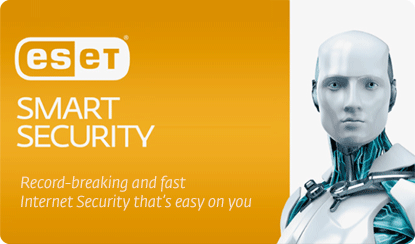 Here is what you need according to your uses:
We are going to review ESET Smart Security 8.
ESET is one of the best security product out there. It has a lot of features like botnet protection, anti-exploit etc. A very fine product, I'd say.
Some key features of ESET Smart Security are:-
Antivirus
Antispyware
Anti-Theft
Anti-Phishing
Personal Firewall
Antispam
Parental Control
Social Media Scanner
Exploit Blocker
Advanced Memory Scanner
Vulnerability Shield
Botnet Protection
Let take a quick look into its UI.
Main UI: This is the ain UI, from here you can check your current protection status, your licence status , frequently used features ;  and buttons to all available features at left side. ESET Smart Security also informs you about available Windows updates ; although  you can turn of this feature in settings.
Computer scan : In this section you can perform an HDD scan. Simple as it sounds.

Smart Scan. (Scans everything and it will prompt about the found malware.)
Custom Scan. (You can perform a custom scan ; selecting a folder or an HDD separately.)
Removable Media Scan. (It will, if plugged or inserted, scan USBs, CDs, DVDs etc.)
Repeat Last Scan. (Self-explanatory.)
There are some very good features in ESET 8 such as Smart Mode, PUP blocker and many more (you have to activate smart mode by going into settings just press F5 at main UI to go into setting.)  It also has a feature called ESET Live Grid where you can you check a files reputation ; very useful if you are not sure about safety of program you going to run.
Coming to malware removal test in our test it blocks 100% threats, as most of them are cleaned at time of extraction (if they are zipped),  so you don't have to worry about cleaning your PC. Also.  in our web-security test ;  it blocked 98% of samples These results are excellent I personally highly recommended ESET's products.
ESET Smart Security is your last stop; it protects your PC and information from all kinds of threats and attacks. As a complete protection suite, it has performed very well in our tests and scored 98 points out of 100. In short, you can install and forget, knowing you are well-protected.