There's no doubt that we are all waiting for Windows Fall Creators Update. However, Microsoft is working not only on the new and exciting version of operating system. Microsoft Office 2019 is in progress as well. The company has recently announced plans to present new Office products in the middle of the next year. Nevertheless, IT industry rapidly becomes cloud-powered; Microsoft does not forget about customers who are skeptical or used to traditional technologies. Therefore, the company will provide improved features and better experienced to the customers who haven't moved to Office 365 yet.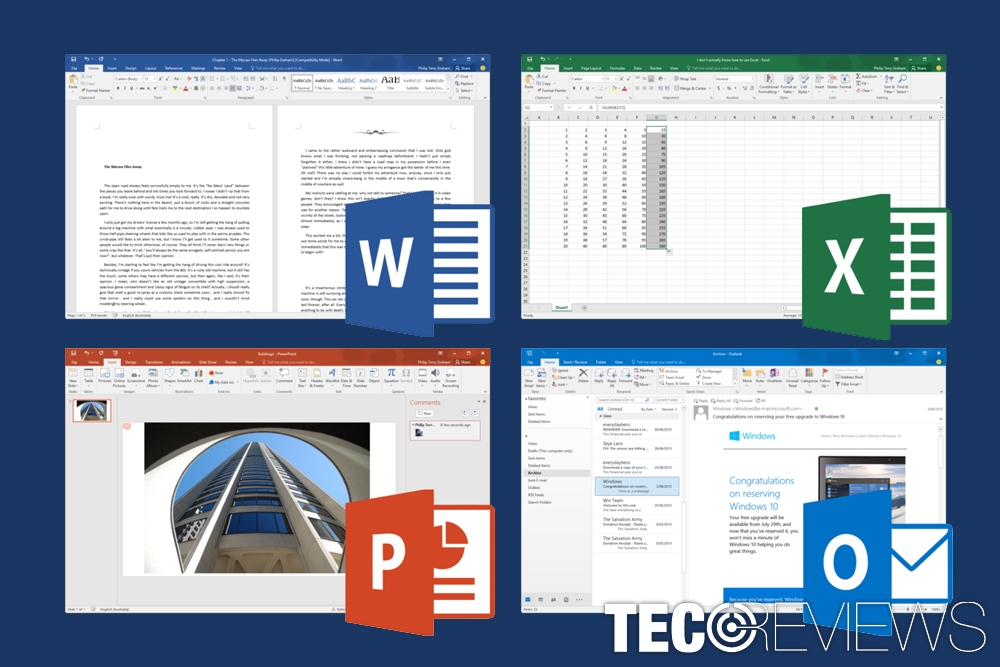 The news about company's plans to release Office 2019 in the mid-2018 was announced in the Ignite event in Orlando.[1] According to the Jared Spataro, general manager for Office, new apps and services will be available in the next part of the next year. Currently, Microsoft is working on improved versions of Word, Excel, PowerPoint, Outlook, Exchange, SharePoint, Skype for Business, etc. However, company does not reveal much of the new features of these products.
Everything you need to know about Office 2019
The new version of Microsoft Office productivity suite is codenamed as Office 17. It follows Microsoft Office 2016 package, knowns as Office 16. Yet, there's not much information about improvements and new features that users can expect to see. It seems company's secrets will be revealed only when they release a preview of the suite.
Some rumors say that Office 2019 might be available not only for Windows but Mac OS as well. Besides, it is said that the new productivity software will have features of Office 365, includes improved inking features, better security options and updated to IT manageability. However, no major changes or unique specifications are not expected.
New PowerPoint will let you improve presentations with animations
Creating a presentation with PowerPoint usually seems boring. However, not as boring as listening and viewing standard slides. However, Microsoft might help to make business presentations more interesting and entertaining. According to the sources, PowerPoint 2019 will include new animation features.
Pick up the morph and zoom animation features are already available on Office 365. Thus, some useful features are taken and offered for Office 365 non-users.
New features for Excel allows creating better charts
It's also known that Microsoft Excel 2019 will have new formulas and charts options.  Unfortunately, the specifics are not revealed yet. However, data analysis and presentation should become more convenient and useful.
The productivity suite is primarily designed for organizations
According to the current information, Office 2019 will offer better IT capabilities for companies. The productivity suite is primarily created for companies that are not using Office 365 cloud version. It seems that Microsoft wants to offer better experiences for those who are not ready for cloud solutions.
The company says that new products should be valuable for those who want or need to keep some of their apps and services on-premises. However, the company doesn't speak a lot of new features and asks to be patient. More information might be revealed in a few months.
Usually, Microsoft uses the term "one-time purchase," meaning that once you get a license for one computer, you can use a particular app until the end of your life. Thus, there's no expiration date. However, this time the company described Office 2019 as "perpetual." Indeed, that's a new and quite confusing term. Thus, we will try to make things clear for you.
Perpetual Office License: what does it mean for business?
Perpetual licensing can be called a traditional type of the license. Many years ago it was the only way to buy software for business. Once companies obtained, for instance, Microsoft Office, they were able to use it without any restrictions or subscription fees as long as they want.
However, Microsoft has other types of licenses, such as perpetual + software assurance, volume, subscription and enterprise advantage.[3] It seems that for a couple of years the company wants to replace perpetual license with subscription license. These attempts were noticed when they started actively convincing people to move to the cloud services.
The company started replacing perpetual license for MS Office with a subscription license for Office 365. Thus, it means that Office 365 has a subscription license type, meaning that it's not a "one-time purchase" and it has an expiration date.
Office 2019 is expected to be available under volume licensing
As we have mentioned before, Office 2019 is primarily designed for business or commercial customers. Therefore, customers should not expect to see and obtain a single-copy version of the product.
Nevertheless, Microsoft has expressed their preferences to subscription license model; it is assumed that Office 17 will be available under volume licensing.[4] This type of licensing is already used for such products as Office Professional Plus 2016, Office Standard 2016 and Office 365 ProPlus.
However, these are just guessing. Microsoft does not provide any official information about possibilities to obtain Office 2019 yet.