Latest news on malware development
Pcrisk.com serves as the website which covers IT news, software reviews, malware detection and removal guides. The website has been founded by an IT expert Tomas Meskauskas. Though the site mainly targets the US audience, netizens of other countries will find relevant information as well.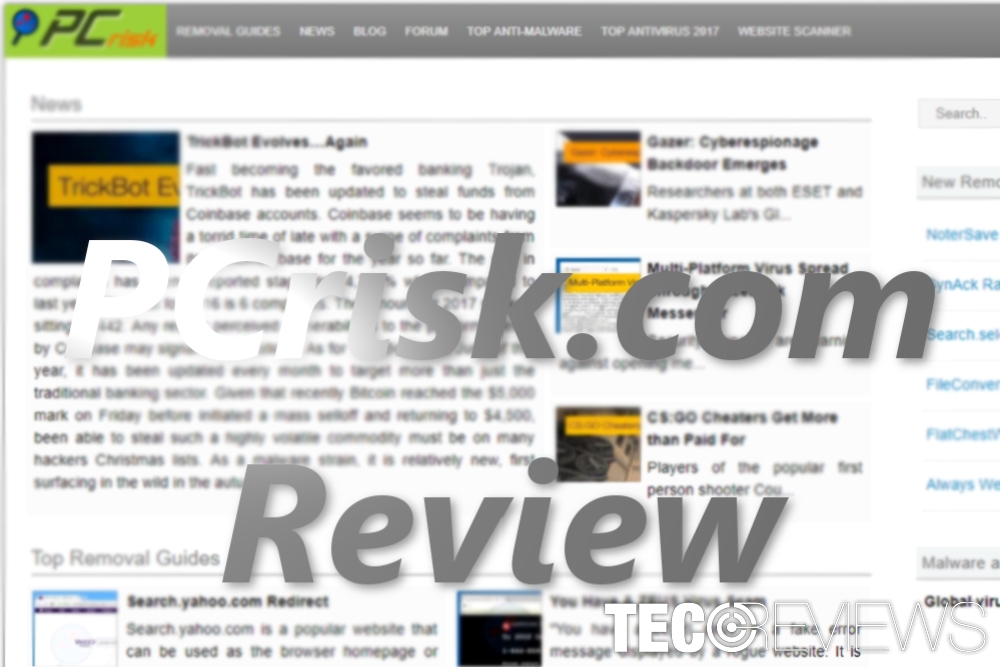 What's so special about Pcrisk.com?
Pcrisk.com has achieved a relatively high authority in the cyber space with its explicit malware removal instructions and informative articles about malware.[1] The editors of the site cover most recent malware. Thus, even if you get infected with a browser hijacker, PUP or more exquisite threat, you are likely to find a solution there.
Pcrisk.com presents the following sections:
Removal guides. This section compiles all malware or PUP which might have any affiliation to fraudulent viruses. From browser hijackers to trojans: enter the name of the infection and look up its elimination instructions. Besides manual guidelines, you will be also offered automatic elimination.
News section covers stories and recent trends related to cyber security or IT sphere.
Blog. Here is where how-to instructions are placed. The key positive aspect is that you might find the solution despite how minor or how complex the issue might be.

[2]

This section also includes tips and advice how to tell a difference between a system error and a tech support scam.
Forum provides the function of tech support. Users can submit their questions and wait for the response. Above the top of the questions, you also see an indicator how many issues were (un)resolved. Indeed, this feature lets make an impression about the site and its efficiency.
Top Anti-Malware summarizes key features of several well-known anti-malware utilities. It is commendable that installation instructions as provided.
Top Antivirus 2017 section provides an insight into efficient cyber security tools. The key advantage is that the author does not only discuss overall features of the programs but presents evidence – results from independent AV lab tests and scores. Compatibility specifications and pricing are also indicated.
Website Scanner. While there are dozens of websites which provide malware removal guides, only a few of them include a highly useful feature – incorporate URL scanner. If you have doubts about one or another website, just copy the URL address in the box and click Scan for Malware.
Finally, another significant advantage of the website is that the author tests and analyzes the malware. Likewise, by observing malware specifications, he is able to come with more effective virus removal methods.
Pros vs. Cons
I have discussed multiple positive aspects of PCrisk.com. Nonetheless, its negative features should be noted as well.
While it is praiseworthy, that the founder and editors deliver explicit reviews and malware termination guides, the excessive text is also a drawback.
The articles reflect author's understanding and knowledge, but too much technical information stacked into blocks wanes users' interest.
Each of us prefers processing information as fast as possible. Thus, the paragraphs should be divided into smaller subsections and emphasized key aspects.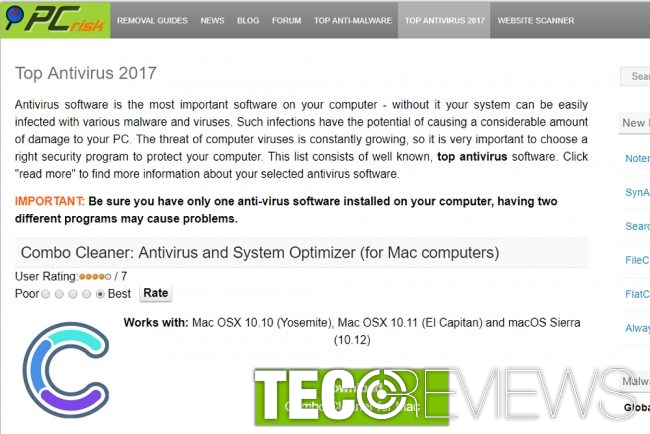 Furthermore, best anti-virus reviews include more objective details in contrast to the reviews of anti-malware programs. Even though they are explicit, they lack critical approach towards the negative aspects of the tools. In overall, the front page is crowded with information blocks which do not attract attention either.
Finally, Website scanner is highly practical, however, it is not fully developed yet. Not all URLs can are processed properly.
Concluding Notes About PCRisk
Despite several flaws, PCrisk.com remains one of the trusted sources for IT and cyber security news and malware countermeasures. Though cramped with text, articles perform their mission. It is commendable that the founder does not only focus on technical aspects but attempts to appeal to a broad audience. Nonetheless, I strongly advise taking the above-noted drawbacks into consideration to make the website more appealing.