Google's Pixel C is unique in many ways. One that it is Google designed hardware which makes it the company's first-ever tablet. Secondly, it runs on Android even though it belongs to Google's Chrome OS totting Pixel family. It may boast of attractive hardware and may be running Google's latest and greatest OS, but it's lacking one very important feature you'd normally expect on a 10.2-inch tablet. That is multi-window support. There's no way to run two apps simultaneously on the Pixel C. Google is hard at work to change that.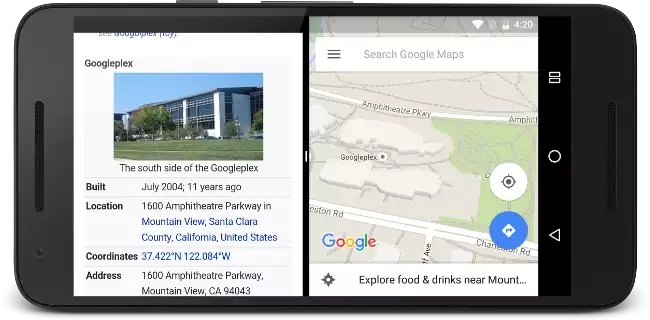 The Pixel C team took to a Reddit AMA (Ask Me Anything) to divulge some useful information from house Google. More importantly, we now know that the next Android version will be called Android N. Android M will be followed by Android N, makes sense. Also, split screen support is in the works, confirmed Andrew Bowers, who is director for consumer hardware at Pixel C.
"We're working on lots of things right now for N that, of course, we wish we had, you know, yesterday. But we'd spoil the surprise of N if we shared all of them. Split screen is in the works!" he said.
Further, DisplayPort support is coming to Pixel C's Type C although it's not clear whether the feature will be bundled with Android N or introduced as an update to Android Marshmallow.
Google's Pixel C is a hybrid tablet that doubles up as a portable netbook when attached to a magnetically attached keyboard. Google's first tablet comes with a 10.2-inch display with a 2560×1800 pixels resolution and is powered by an NVIDIA X1 quad-core processor with integrated Maxwell GPU with 3GB of RAM. The Pixel C runs Android 6.0 Marshmallow and ropes in a USB Type-C port.
The Pixel C is available at $499 for the 32GB variant. Meanwhile, the 64GB variant of the tablet will cost 599$