Behold Google Pixel 2
A Google products fan? Then you might be anxious about the coming release of Google Pixel 2 and Pixel 2 XL. Besides the improved camera, easy interface, sleek design and several color options, Google Assistant is one of the most anticipated features. Let us take a look at what is already known about this smartphone. Will it justify your expectations?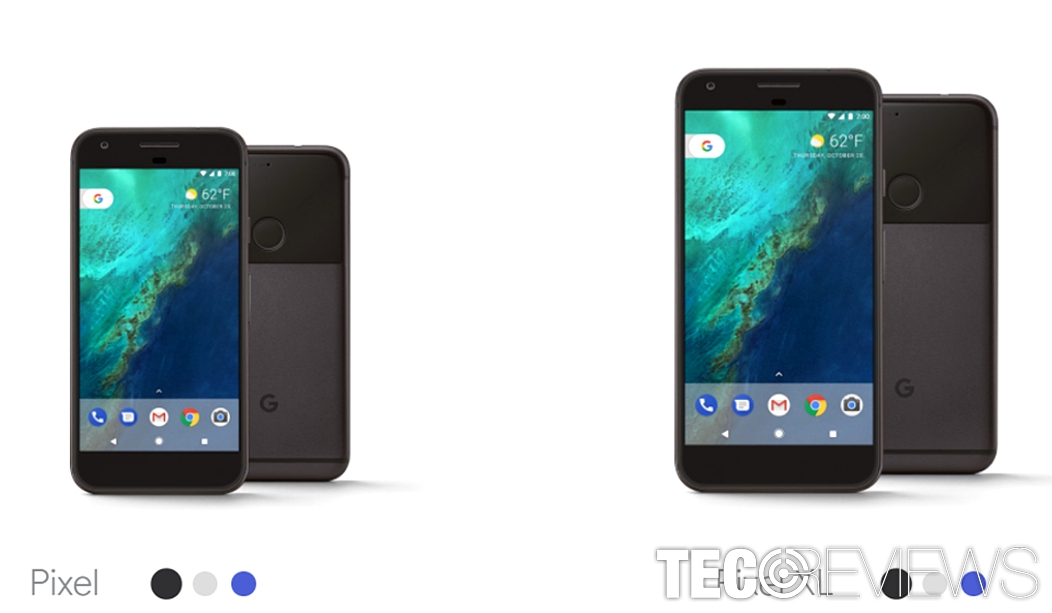 Key specifications:
• 1080p resolution
• 5 and 5.5-inch screen versions[1]
• Fingertip sensor in the back
• Snapdragon 821 2.15 GHz processor
• 32 and 128 GB storage
• Android Oreo
• Google Assistant
• Water resistant
A closer look to Google Pixel 2
Sleek and sophisticated appearance
The smaller phone will have a 5- inch, while Pixel 2 XL will entertain consumers with a 5.5-inch screen. Both models are thicker in the top than in the bottom which makes them more comfortable to hold. Travelers and clumsier users, who tend to drop their phones in damp areas, will especially enjoy its waters resistant feature.
Once it is released, users will be able to choose from Pixel 2 "Clearly White," "Just White," "Kinda Black. Pixel 2 XL will come in "Black and White," and "Just black" variations.[2]
Capturing the brightness
From what we have seen, the single-lens camera performs outstandingly in daylight. It will grant you a detailed photo of a real-time moment. However, the camera does not perform the same way at night time or rainy days. Nonetheless, it does not diminish its potential.
With its attractive design comes certain limitations. While you will find a speaker, a microphone, and a USB-C charging port, but you may get disappointed by the lack of earphone jack. In the back, the camera is placed slightly to the right side. The fingertip sensor button does not only unlock the phone but lets you navigate through the quick settings menu.
What's inside?
Pixel 2 comes with the new Android Oreo operating system, which is already available for current Pixel and Nexus users. It grants users' better management of the device if it gets lost or stolen. The new OS is also said to limit the activities of background apps resulting in less battery energy consumption.
Android Oreo does not come in the new design but rather delivers a series of smaller features. However, the eight version allows you customize the looks of apps.
The latest version of Android operating system presents an easier navigation in the menu. If you tap and hold on an app, a mini menu emerges allowing to pick the necessary function faster. Making one or another app and its notification snooze will certainly come in handy.[3]
Faster processor
The model includes Qualcomm Snapdragon 821 2.15GHz and 1.6GHz 64-bit Quad-Core processor which directly corresponds to its performance. It will boost up the launching process. The processor is one of the key strong points of the device. 2.770 mAh battery grants longer standby time up to 26 talk and 13 Internet use hours.
AI-powered Google Assistant
Besides all these intriguing novelties, Google Assistant ignites everyone's anticipation. Activated with the single phrase "Okay, Google" it will not only deliver the answers to your immediate questions but will also drop a few jokes when you are in a grim mood.[4]
It will also tell you whether your favorite sports team won or not, or warn you about the coming storm in your region. Surprisingly, it will be able to maintain a partial conversation with you. Naturally, due to a different accent and voice tones, certain technical difficulties recognizing your commands are expected.
Price and release date
The long anticipated phone is expected to appear on October 4. Considering the price of its predecessor, which is, approximately, $625 in Amazon store, the new version might be charged for $660. Naturally, its XL counterpart  starts at a higher price. It is quite competitive in the market compared with similar Apple or other Android OS mobile phones.
In overall, Google Pixel sure has new features for users to discover, and if you prefer Google products over another brand, October 4th is the date you cannot wait for.