After Launch of Yu Yureka, Yu backed by Micromax recently launched Yu Yuphoria for just Rs.6999. Yuphoria got plenty of attention from media, it has everything things you only get in high-end smartphones. You can read our review here.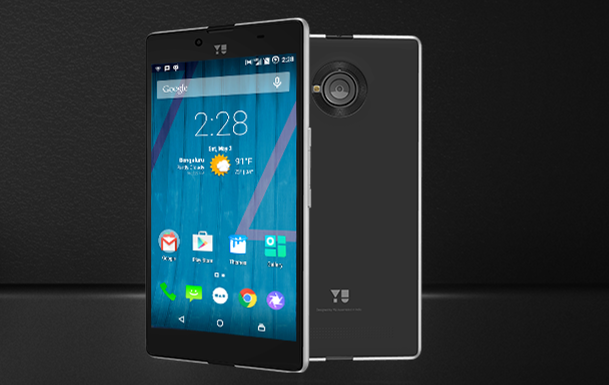 So you already got one ? and now looking for tutorials on how to root Yu Yuphoria? You just came to right place, w e are going to explain step by step on how to root yu yuphoria.
Please Note :We are not responsible if you soft/hard bricked your device.This process will delete all data stored in internal storage so better backup all the files stored in internal storage
Before we start, you need to change some settings in your phone.
Open App drawer.
Go to settings.
Open "About Phone".
Repeatedly click on the build number (7-10 times).
Now go back and click on developer options.
Turn USB debugging on.
Backup your data just in case.
If you're using Windows 7/8/8.1/10 64 bit, we also need to disable Driver signature enforcement.Here's how to disable it.
For Windows 7 Immediately after the computer is powered on or restarted (usually after you hear your computer beep), tap the F8 key in 1-second intervals.
For Windows 8/8.1 open charm bar by pressing Win+C key, click on settings, click on power now press shift key and click on restart.
You will find the option at the bottom of advanced boot options.
Note: Win x86/32bit users you don't need to disable it.
Also Read : How To Root Yu Yuphoria without Unlocking Bootloader 
Now as we are ready to root, Lets root.
How To Unlock Yu Yuphoria's Bootloader –
Download these Drivers and extract in C:/
Turn of your phone.
Connect your device and laptop/desktop by USB data cable.
Continuously press volume up key and let windows install drivers.
Now browse to your c:/ open the folder which you extracted earlier(ADB and fast boot).
Now open command window in that folder(press ctrl+shift and right click).
Type the following command and press enter
fastboot -i 0x2A96 devices
If you didn't get any errors then processed to next step, In case you are getting errors that mean drivers are not installed correctly, Reinstall  drivers and try again.
Type the following command to unlock the bootloader
fastboot -i 0x2A96 oem unlock
Now,
Type the following command to restart your device
fastboot -i 0x2A96 reboot
Now you have successfully unlocked your bootloader.We going to proceed to next step.
How To Install CWM Recovery and flash superSU-
Copy SuperSu.Zip into the root of your Sd card.
Copy yuphoria-cwm-recovery to the folder where you extracted earlier(ADB fastboot).
Now boot into fast mode using the same method as above.
Type the following command
fastboot -i 0x2A96 boot yuphoria-cwm-recovery.img
It will boot your device into CWM Recovery.
As of now, We unlocked bootloader and got cwm recovery running now let's flash superSU
In CWM recovery menu select install from zip.
Navigate to SuperSU.zip you previously copied into your SD card.
Flash it by choosing "Yes".
That's it you should now have root access, Now go to Play Store and download and install BusyBox, open busybox and update it.If you find yourself in trouble, let us know we'll help you to fix it.