One of the world's largest telecommunications equipment manufacturer Huawei just presented a new smartphone for the Chinese market – Huawei Maimang 6. The interesting fact is that people from other regions will be able to get the same phone under a different name later this fall. The mobile phone in other markets will be sold under the Mate 10 Lite brand. [1] Nevertheless, it might sound confusing; it's not the first time when Chinese companies create the same product for the local and other markets using different names.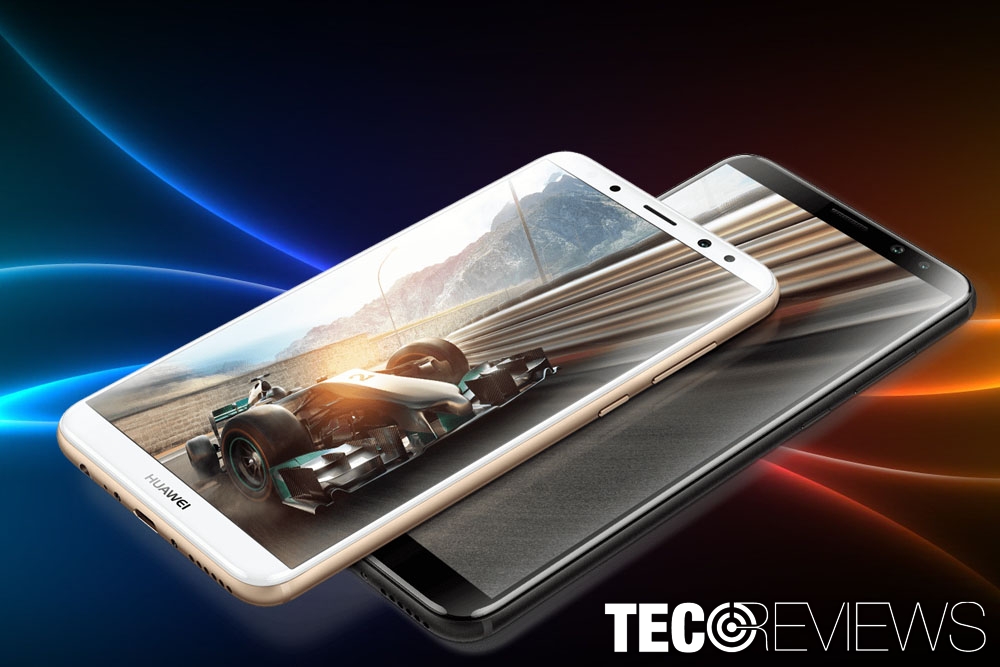 Huawei Maimang 6 has four cameras
The main features of all smartphones remain more or less similar. They can call, send text messages, offer access to email apps and other accounts. Therefore, people often look up for bigger memory, speed, and of course, great camera. There's no doubt that one of the most important features of a smartphone is its camera which allows capturing moments and sharing them on a social network in high-quality.
While dual-camera phones became a new trend and go-to feature for mobile photographers, Huawei presents a smartphone with four cameras – two in the front, two in the back which allow taking high-quality pictures of landscapes and you.
The significant feature is that both front and back cameras will have a dual-cameras. The main front camera has 13-megapixel shooter which is paired with a 2-megapixel camera. Indeed, using this device, you will be able to make even better selfies. Meanwhile, the back camera has a 16MP shooter, also paired with a 2MP camera.[2]
Therefore, if you are looking for a new phone to make high-quality pictures, you may not rush to buy one of the recommended devices.[3]  Maybe, you should wait for a while to see what artsy pics Huawei Maimang 6 allows capturing. Undoubtedly, the camera is one of the most promising features of this smartphone.
Main characteristics of the smartphone
Android 7.0 (Nougat) with EMUI 5.1
5.9-inch (2160 x 1080 pixels) Full HD+ 2.5D curved glass display
Octa-Core Kirin 659 processor (4 xA53 at 2.36GHz + 4 x A53 at 1.7GHz) with MaliT830-MP2 GPU
4GB RAM, 64GB internal memory, expandable memory up to 256GB with microSD
Hybrid Dual SIM (nano+nano/microSD)
Dimensions: 156.2 × 75.2 × 7.5mm;
Weight: 164 g;
340mAh battery (typical) / 3240mAh (minimum) battery.
The recent smartphone is made from the robust metal and seems to be thicker than iPhone X and Samsung Galaxy S8. The phone is also available in three colors: black, gold and blue.
Huawei Mate 10 and Mate 10 Pro will be launched on October 16
The Chinese company will present Huawei Mate 10 and Mate 10 Pro, the Maimang 6 for the European market, at the event in Munich on October 16.[4] These news have been confirmed by Huawei CEO at IFA 2017.
Since the news about these two models coming up this autumn appeared, there were lots of rumors about their features and differences. While some characteristics are confirmed, others remain a mystery.
Differences between Huawei Mate 10 and Mate 10 Pro
Huawei Mate 10 will have a similar designed like the previous model Huawei Mate 9. However, the Mate 10 Pro will have the "EntireView" display. Edge-to-edge display, fast charging, and waterproof features are also expected in these products. However, the biggest improvement of the Huawei phone is the new Kirin 870 processesor, which could be used for next-gen AI capabilities.
Kirin 970 – the largest and greatest mobile processor
The Mate 9 had the Kirin 960 mobile processor which allowed the smartphone to stand out among its competitors. However, the company decided to upgrade their device and offers even more powerful device this autumn.
The Mate 10 will have the Kirin 970 processor. Simply speaking, the smartphone will be faster and more powerful.
During the IFA 2017 in Berlin, company's CEO Richard Yu Unveils told that they "unveiled a new era in smartphone innovation" due to the usage of the Kirin 970:
"By combining the power of the cloud with the speed and responsiveness of native AI processing, Huawei is bringing AI experiences to life and changing the way we interact with our devices."[5]
The CEO also proudly announced that "The Kirin 970 is the first in a series of new advances that will bring powerful AI features to our devices and take them beyond the competition."
Characteristics of Kirin 970
powered by an 8-core CPU and a new generation 12-core GPU;
Built using a 10nm advanced process;
the chipset packs 5.5 billion transistors;
the first company's mobile AI computing platform with Neural Processing Unit (NPU);
Therefore, the smartphone should have up to the 25x better performance and 50x greater efficiency. It will be the most powerful smartphone that Huawei has ever released. It seems that the phone might be a huge competitor for the iPhone. According to the primary reviews, it might be even better than the iPhone 8.
In July, the company revealed their half-year financial results for 2017.  According to the report, their sales revenue for the first half year increased by 36.2%. In Q1 of 2017, company's market share increased up to 9.8% of the global smartphone growth.