Kaspersky Total Security is The Protection You Need
Kaspersky Lab is widely known for their cyber security products worldwide. The company founded by Eugene Kaspersky now has a branch company in the UK and serves more than 700 million customers.[1] Due to the thorough approach towards computer malware, the company offers a wide choice of protection: from password management to endpoint protection. This time one of its latest products – Kaspersky Total Security – comes into view.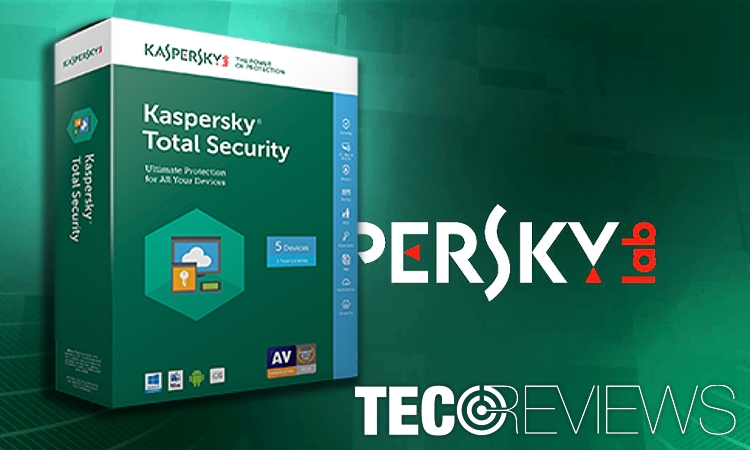 Kaspersky Total Security: kids' protection and ransomware prevention
The product is presented as the ultimate edition capable of fully protecting your and your family against malware of all sorts. For the same price, up to 5 devices are protected simultaneously.
Along with simple manual, top-class security and optimization, the edition offers improved former features. One of them is Safe Kids[2]. Despite whether you use Mac or Windows or Android, you can be sure that your children will be safe from disturbing online content and cyber villains. By creating specific accounts for your offspring, you can set time limit or content restrictions. You will be also notified when children ignore software warnings.
Besides that, the software offers password manager. If you have a habit of saving your passwords in multiple websites, you might benefit from this tool as it synchronizes all your passwords. In order to be in control of all of them, you only need to create one master key which is only known to you.
Superb performance in anti-malware tests
Furthermore, another key promoted feature is the protection against malware. Responding to current trends, it is promoted as the utility capable of securing against the notorious WannaCry threat[3]. The edition justifies its name as it has remarkably performed in independent MRG-Effitas lab tests.[4] Only few anti-virus utilities pass these tests; Total Security manifested top scores.
The program also manifested a sufficiently high score in malicious URL blocking: it was able to unblock approximately 64% malicious traffic. Rescue Disk and On-screen keyboards are designed as prevention against keyloggers.
Automatic Exploit Prevention comes in handy blocking exploits and zero-day attacks. The former are common ransomware or computer worm distribution tools. Furthermore, the application also helps you perform banking operation or shopping online in a separate isolated window.
Key features of Kaspersky Total Security
Another feature which is worth interest is that the utility offers you data encryption. In order to prevent the severe consequences of data loss in case of ransomware attack, the utility grants you the privilege to create a data vault; you can drag and drop the copies of the important documents, though Kaspersky Total Security offers you delete the original.
Here are all new features of Kaspersky Total Security:
Safe Kids feature helps you protect your children online
Back and Restore function gives you 25GB free space and lets you link the files to your Dropbox account
Password Manager is easy to use
Gets high ratings in anti-malware testing
Kaspersky Total Security drawbacks are still there
Regardless of how powerful an anti-malware tool may be in one sphere or another, it still contains vulnerable areas or weaknesses. Especially, drawbacks surface when software developers aim to develop "perfect" universal anti-virus utility. Fortunately, Kaspersky Total Security performs its key function – protects the operating system from virtual threats, though there are still minor cons.
List of Kaspersky Total Security cons:
Boot time is quite long, and the system processes get clumsy while Total Security is on
Password Manager does not offer two-step authentication and fails to compete with professional password managers
Anti-spam feature is not fully developed yet which results in moderate amount of spam
Final verdict: Kaspersky Total Security is a perfect choice for a family
Depending on your needs, you can purchase Total Security $59.99 device license for 5 devices a year or 10 devices – 89.99 dollars.
Even with deterioration in system performance, the utility justifies its name and provides efficient protection against and both, elaborate and less sophisticated, virtual threats.