Choosing a Background Elimination Tool
If you enjoy editing images, there are certainly a few if not dozen photo editing apps up your sleeve. On the other hand, meddling with multiple software might become too troublesome, let alone the amount of space they take on a device. Another aspect you might consider is its compatibility with other operating systems. For instance, if you have been used to one application and now you switched from Android to iPhone, you will certainly want to stick to the same application. Finally, before you download or even purchase the application, you need to determine whether you need a universal tool or just a simple app with few basic functions. Therefore, this article might help you find what you are looking for.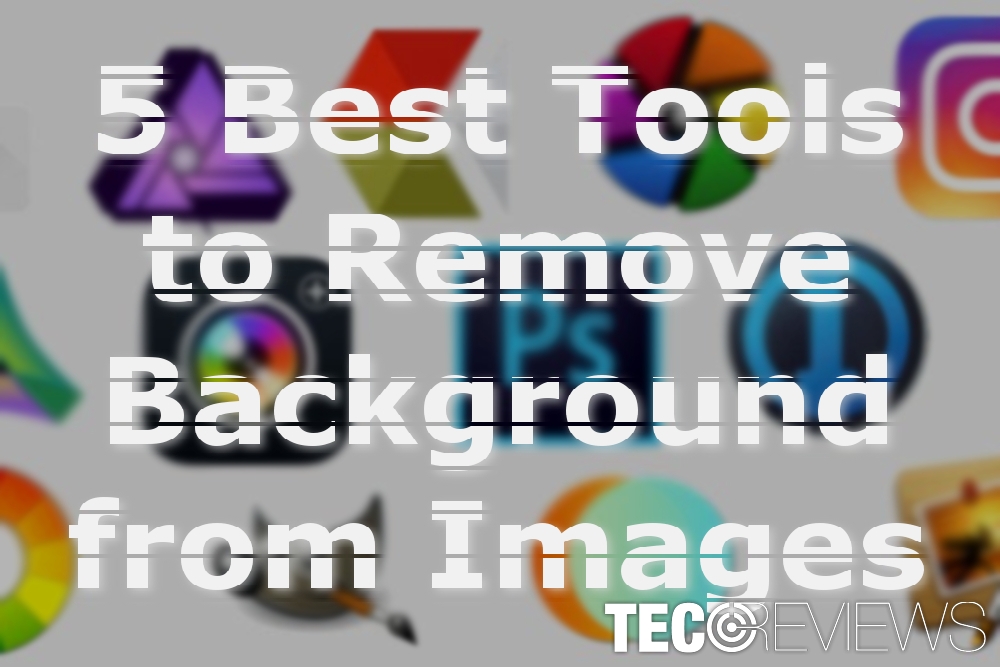 Background Remover (universal; free)
Perhaps the best aspect of this tool of this application is its compatibility with Android and iOS systems. The application excludes you from the trouble of meddling with a photo and erasing the background picture.
Simply touch on the area you want to eliminate. The "Target" command will delete the background of the same color. The cropped picture can be used as stamp not only on another image but in a video as well. It is also quite popular among Android users – up to 50 million downloads[1].
TouchRetouch (Android; $1.99)
This application will certainly satisfy the needs of more picky and demanding users. The software does not only offer you simply delete the background picture but delivers multiple functionalities enabling you to remove unnecessary wires, lines, stains, blemishes, etc. It can be a good tool editing face defects such as moles and wrinkles.
On the other hand, though application seems to offer a lot complicated gestures, using them is simple and fast. You will not need to waste time on clicking several times to get a wanted effect. At the moment 135 991 users positively rated the application on Google Play Store. Users of earlier version might have been bothered by a flaw which shut down the application after clicking "Continue," but now the problem is reported to be fixed.
Gimp (universal; free)
Gimp or alternatively known GNU manipulation software originally came on Linux OS, but it is available on Windows, Linux, Mac, Android, and iPhone. It is not a basic background removing application, a full-fledged photo editing tool. You can crop, split, merge and manipulate the image in any method you want. The software also allows you to take a screenshot and apply various effects.
Windows can download the current version, 2.8.22, directly from the site or in a torrent file. Now the application is surely a highly useful application delivering a variety of functionalities, sometimes Windows users may notice the application become non-responsive. Though this bug happens quite rarely, keep that in mind and save the picture once in a while.
Clipping Magic (universal)
If you got frustrating finding for a background crop function in a complex application, Clipping Magic is a beneficial solution. You do not need to install the application as the service is available on the Net. https://clippingmagic.com/.
Once you visit it, a quick instruction pops up. In order to delete unwanted parts, mark them with a red marker, the ones marked with a green marker will remain.[2] You can instantly see the result shown on the right side. You can upload a picture from the computer or from a web site. After you are done, just download the edited image.
Depending on the frequency you need to use the application, you can choose from three plans. The cheapest costs $3,99 a month, the most expensive – $14.99.Clipping Magic is a perfect quick solution for basic background picture eliminating application.
Adobe Photoshop CC (universal; $29.99/month)
Few might not have heard of this utility. While there are ample of paid superb editing tools, Adobe Photoshop CC is the combination of pricing and diversity of features. It does not only offer a backround-cropping functionality but loads of image enhancing effects.
Depending on what plan you choose, you can acquire Photoshop along with Lightroom CC for $9.99/a month, get all apps, own portfolio site and 20 GB cloud storage for $49.99[3]. Such flexibility is highly suitable if you need only one app or more tools to express your ideas.
What is more, you can suspend the subscription at any time, unlike other editing tools which you need to spend several hundred of dollars. What is more, the utility is currently updated. Photoshop CC is available on both, Windows and Mac OS, and mobile operating systems; Android and iOS. Though the interface may seem complex, the utility provides a myriad of features for image, video and Web editing.[4] You can choose from new templates as well.