Windows 10 is far away from perfection. Nevertheless, Microsoft works hard and tries to give users the best experiences, sometimes their efforts do not come out the way it was planned. That's what happened with KB3201845 Cumulative Update. Instead of fixing Windows 10 Version 1607, it brings numerous problems to the users. Thus, those who installed these updates were more than disappointed. They were unable to use their PCs anymore. KB3201845 update[1] was supposed to fix 11 issues and improve the quality of the operating system. The update should have fixed problems with Windows Explorer, prevent battery drain issues, and more.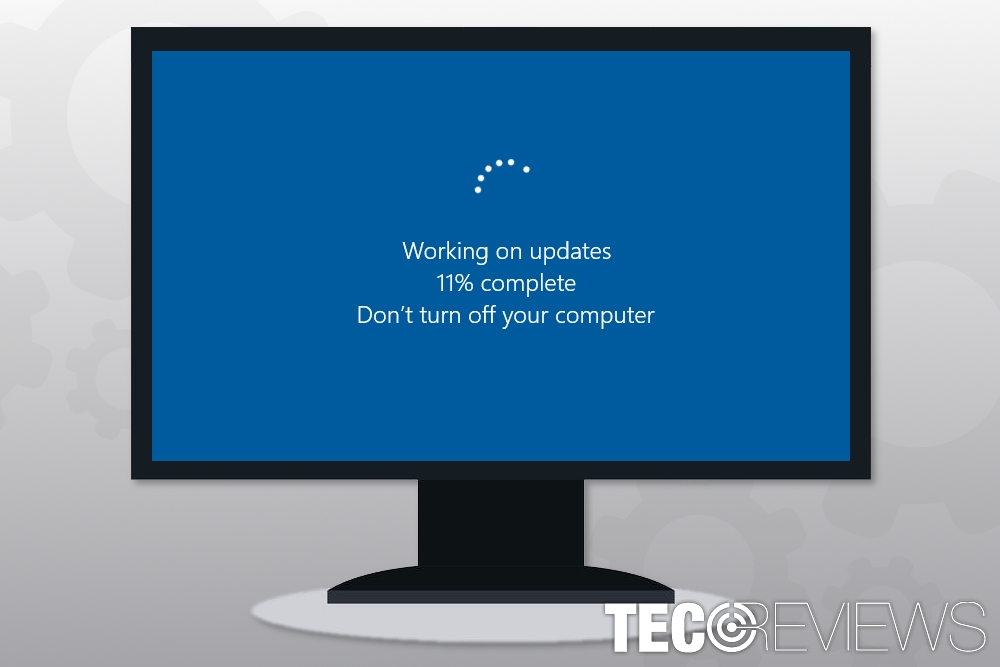 Problems caused by Windows 10 KB3201845 Cumulative Update
After the release of the update, Windows OS users reported about numerous problems in Microsoft forums. However, it seems that people were bothered by five most common errors and problems, starting from the inability to install an update and finishing with crashing Google products, such as Chrome or Calendar.
Users couldn't install KB3201845 Cumulative Update
Some users reported that Windows 10 was unable to install the update. Even though the download starts, it hangs after several minutes. Rebooting the system and starting the process again did not solve the problem as well.
Due to this issue, users received an alert:
Cumulative Update for Windows 10 Version 1607 for x64-based Systems (KB3201845) – Error 0x80070002
Unfortunately, solving the problem with Windows Update Troubleshooter does not always help. People note that Troubleshooter detected issues and fixed them. However, it did not help to install the update.
Endless restart loops prevents from using the computer
Installation of KB3201845 also leads to incorrect computer reboot. Apart from that, users report about receiving Blue Screen of Death (BSOD) informing about INACCESSIBLE BOOT DEVICE and WDF VIOLATION issues.
While some users managed to bypass the issue after several system restarts; others couldn't. Thus, due to endless restart loops, they ware unable to use their PCs.
Windows 10 update caused issues with Bluetooth
Bluetooth controls went missing as soon after installation of the cumulative update. Not only users were unable to connect their devices via Bluetooth, but Bluetooth adaptor was gone from the Device Manager. Others report that Bluetooth appears in the Device Manager only as "hidden device." However, these issues might be solved.
Resolving issues with Bluetooth after Windows 10 KB3201845 update
Right-click Start and choose Device Manager.
Right-click the hidden Bluetooth device and click Enable option.
Option 2. Run Bluetooth in Automatic mode
Click Windows key + R on the keyboard.
Type services.msc and press Enter.
Right-click Bluetooth Support Service and choose Properties.
If the service is not running, click Start and set Startup type to Automatic.
Option 3. Run Hardware and Devices Troubleshooter
In the search box enter hardware.
Choose Find and fix problems with devices.
Start the troubleshooter by clicking Next.
Google products went wrong as well
KB3201845 also broke Google products. Thus, users were unable to use Google Chrome or Calendar. Additionally, users received "Page Unresponsive" pop-ups when using Gmail or accessing Google News.
Internet connection issues prevent from using Internet normally
We cannot imagine what might be more annoying than being unable to connect to the Internet. Lots of users encountered this problem after installing the update. However, in the Windows 10 Update History page users found this tip:
If you are experiencing issues connecting to the internet we recommend you restart your PC by going to Start, clicking the Power button, then choosing Restart (not Shut down).
Does it help? Most of the time not. However, users can try to fix connectivity issues by:[3]
running Network Troubleshooter;

[4]

updating network driver adapter,
rolling back network adapter driver;
uninstalling and restarting network adapter driver.
Other issues caused by the recent update
The above-mentioned issues are the most common errors that bother Windows 10 users. However, the KB3201845 update also caused many other problems, such as:
Wi-Fi connectivity problems;
Inability to access Start menu and settings;
Inability to open particular software, not only Google software;
Microsoft Edge errors;
High CPU usage of "Service Host: DCOM Server Process Launcher" process;
Airplane Mode does not work.
It's quite ironic when updates that are supposed to improve OS security and user experience cause opposite results. However, it happens, and Windows users should be prepared for it. Some people do not let automatic updates and install them manually after investigating if there are any issues caused by the recent update.
Tips to prevent Windows updates from causing you problems
There's no doubt that updates are important. They fix various security flaws or bugs that might be exploited by cyber criminals. However, all the complaints that appear after each Windows update might make you think is it worth it.
But it's worth it. However, you should prepare for it:
Backup important data;
Install updates manually;
Install one update at the time;
Make sure that your PC has enough hard drive space to operate normally.