Facebook Messenger[1] is one of the most popular communication apps that you can find on the Internet. No matter how much you might enjoy having a possibility to reach your friends anytime, sometimes the sound of a new message and flashing alert light might be nerve-wracking. However, instead of typing "leave me alone," you can easily turn off Facebook Messenger notifications and see who has missed you whenever you want. Messenger offers disabling notification sound, light, vibration and notification preview entirely.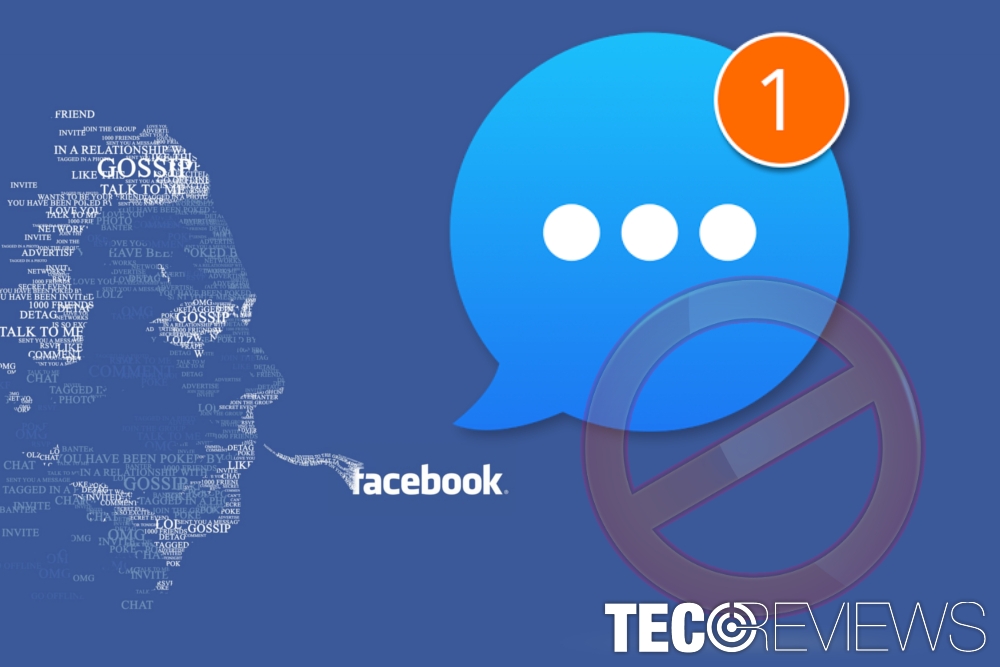 The short history of Facebook Messenger
The instant messaging service was introduced as Facebook Chat[2] in 2008. However, since 2010, Messenger was updating and improving until company presented the individual communication app for Android and iOS users in 2011.
During almost a decade, the application offered better functionality. Nowadays users can not only send text messages, but take advantage of video calling, leave voice messages, play games, share files, create group chats,[3] and so on.
Turn off notifications on Messenger
Android[4] and iOS[5] users have slightly different versions of Messenger app. Therefore, below you can find a separate guide how to mute Facebook Messenger notifications on Android smartphones or tablets or iPhone, iPad or iPod Touch.
Turn off Messenger notifications on Android OS
Open Messenger app.
Access Profile tab (it's your profile picture at the top right corner).
Tap Notifications & Sounds.
In order to mute notifications at all, tap On and choose the time period (15 minutes, 1 hour, 8 hours, 24 hours) and click OK.
Customize notifications and sounds
Additionally, you can customize how you want to receive notifications about new messages and make alerts less annoying.
Disabled Notification previews option won't show the name and the message of the sender on the screen;
Disabled Vibrate feature, won't keep your phone buzzing every time someone texts you;
Turn off the Light in order not to wake up your phone's screen when you receive a message;
Turn off the Sound in order not to hear the annoying Facebook sound. Or you can change the sound of the received message by clicking Notification sound option.
You can also mute in-app sounds in order not to hear when someone is replying to you or to hear the sound once you send the message.
In the Notifications & Sounds settings, you can also adjust other settings, for instance, change the tone of ringtone, turn off/on My day notifications. However, if you want to disable all notifications from Messenger, you should go to your phone's Settings.
Disable Facebook Messenger notifications entirely on Android device
Go to the Settings of your device.
Go to Apps (or Applications, or App Manager – it varies based on the device model).
Find Messenger and unmark the Show notifications box.
If you are using Android 6.0+, you might not see the Show notifications box. Thus, you should go to Settings -> Sounds & Notifications -> Apps -> Messenger and then turn the slider to Block.
Disable Messenger notifications on iOS
Open Messenger.
Access Settings which are at the lower-right corner of the screen.
Tap Notifications.
Slide the Mute toggle to On in order to mute notifications for a specific time limit (up to 24 hours).

If you want to turn off in-app sounds and notifications, you should go the iPhone's, iPad's or iPod Touch settings.
Turn of Facebook Messenger settings on iOS device at all
Go to the Settings app.
Navigate to Notifications.
Tap on Messenger.
Change Allow Notifications toggle from On to Off to disable Messenger notifications entirely.
Additionally, you can turn off the sound of Facebook Messenger app:

Go to iPhone, iPad or iPad Touch settings.

Tap Messenger.
Choose Sounds.
Slide Sounds toggle to Off.
Disabling notifications of particular conversations
Facebook Messenger also allows turning off the sounds or notifications of the particular conversation. Thus, if you are the member of a group chat where everyone talks 24/7, you can simply mute the sound without being rude and leaving the conversation.
Open Messenger.
Android users should tap and hold the conversation that you want to mute. From the pop-up window choose Mute notifications and select the time limit. Click OK.
iOS users should open the conversation and tap on the recipient. Ten click Notifications and choose the specific time for keeping the conversation on mute. Click OK to save the changes.