Combining Windows and Endless OS
Combining two different things is always more appealing than using them separately. If you are looking for a way how to use Endless OS and Windows OS simultaneously, you have come to a right place. You might already know about this new operating system. In case you don't, let us briefly overview how much it is similar or different from the other operating systems and present reasons to install it.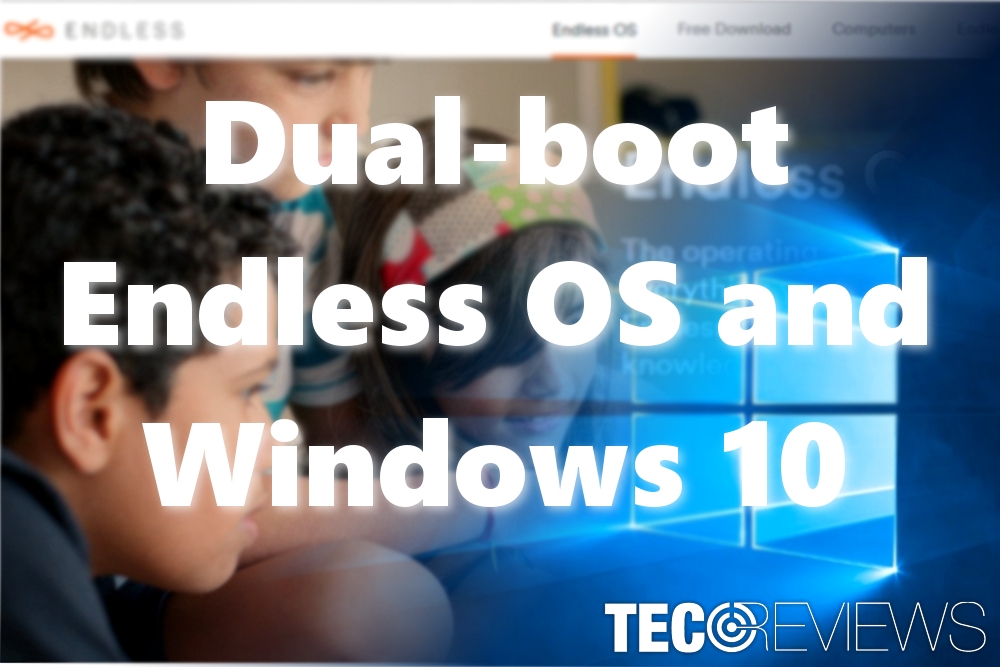 Endless OS: Bringing Computing to the World
It is not surprising if you have never heard about this operating system since it is quite new. The CEO is considered to be Matt Dalio. The idea to create a free operating system came after establishing a charity foundation in China and launching several blogs about the importance of the computing. The key idea of this operating system was to bring technology to the poor people with no proper access to technology, let alone the Internet.
Free Variation of Linux OS
It is based on the Linux operating system but is completely free of charge. You can install it and boot it in the device which has already alternative OS: be it Windows, Mac or Linux. All updates are set to be installed automatically.
Benefits of Endless OS
Since it was dedicated for regions situated in developing countries[1] with lack of access to education and technology, Endless OS has integrated Encyclopedia with over 50 000[2] articles on the various topic covering science, maths, history, astronomy, chemistry, culture, parenting, cooking, etc.
The OS may also remind you of mobile operating system, as you can access integrated free 100 apps right after the OS boots. The search box also speeds up the browsing process. You may also find educational videos about math, biology, graphic design, and even basic computing.
You will also find a free equivalent of Office package – LibreOffice – installed. The general layout of the device greatly reminds of Windows OS, so you will not quickly get familiar with it. You can use these applications and access the encyclopedia even without internet connection.
Though at first glance, this program might seem highly useful, there are drawbacks as well. Naturally, it is not so powerful as Windows, Linux or Mac. You might not be able to use certain programming or graphic design applications at their full power. Furthermore, the operating system finds it difficult to play a wide range of audio formats.[3]
Easy Setup and Installation
In addition, you can download the OS directly from the web site or download it into the USB stick and install it later. Mac OS users are suggested to install the .iso file. Before proceeding to the installation, you will be prompted a two-option choice, You can install a Basic or Full version of the OS.
The former encompasses 1.9GB, while the latter takes 13.5GB space. Later on, you will need to opt for storage options. The default option is 34GB, but the optimal solution is to choose 64Gn or 120GB in order for the system to work effectively. Certainly, choose according to the free space on your hard drive as you will need to combine two operating systems. Note that after you select storage option, you will not be able to alter it after you install the OS.
On the overall, this operating system is best if you are in a tight situation to find scientific material but cannot access the Net. If travelling encompasses most of your time, you will find this OS valuable. Thus, let us go look through the installation and steps how to dual-boot it with Windows OS.
How to download Endless OS and dual-boot with Windows OS
Download Endless-Installer.exe from www.endlessos.com. Avoid downloading it from secondary sources.
Launch it. Pay attention whether the Publisher line says "Endless Mobile, Inc". Note you may want to place the executable file in a new folder and launch it from there.
After you choose your language preference, click on the Download button.
Afterward, you will be able to choose either of the two options of the OS. As noted before, the Full version comes already with 100 pre-installed apps. If you do not need them, select Basic option.
In case the Internet connection gets interrupted during the download process, continue the installation process by clicking Resume. The process will go through the three stages: download, verification, and installation.
After the installation finishes, reboot the system. Before any of the OS launches, you will see a startup window where you will be able to select which system you intend to launch.
Uninstalling Endless OS
Since you require an alternative system to download and activate Endless PS, you can uninstall it like an ordinary system application. Windows OS users will find its entry in the list of system applications. All they need to do is click on the Uninstall button. If you downloaded the system on Mac or Linux, you will be able to eliminate the system similarly.