Whether you have just one personal email or have multiple of them for all occasions, you probably prefer keeping them organized. When looking for a new email application, you will discover that there are numerous of them offering additional practical features. What should you choose from such myriad of utilities? Save time and take a look at the below review of ten applications.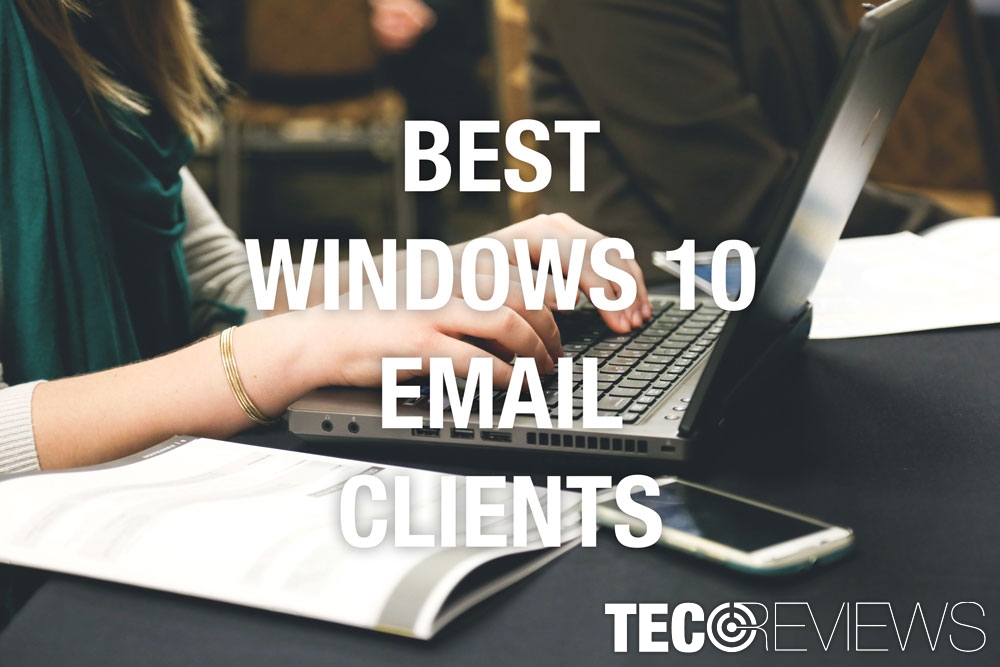 Outlook
Perhaps what comes right into your mind is Outlook. This, email app is also integrated into Windows 10. It especially comes in handy if you want to keep your email and personal emails separated.
You will enjoy the ability to recover your email even if you already deleted it. By merging your contacts from social networks, such as Twitter, Facebook, or Linked, customized address books will appeal to users who prefer visual information over plain text. Outlook users can block messages from unwanted people with just a few clicks, enjoy minimal advertising and review their captured moments with an integrated photo viewer.[1]
eM Client
Like Outlook, eM Client offers an instant Skype group chat. The developers did not focus much on crowding it with features but instead provided a convenient user interface. The full versions support a number of email accounts, while, unfortunately, the free edition lets you only add two email accounts.
Among email apps, eM client stands as one of the few services which provide encrypted email services. Since it supports PGP encryption[2], the two members of the service can send encrypted and signed emails invisible to others.
TouchMail
IThis email client will most likely attract the eye of mobile and tablet users. TouchMail offers a simple yet appealing design. The emails are grouped by contacts which are marked by distinctive layout colors. Thus, you will not need to waste time on scanning through the emails by date.
The application also offers support for RSS feed reader and provides multiple filters, including spam filter. Users of free edition can test up to two email accounts.
Inky
The utility synchronizes your several email accounts through the cloud quickly excluding you from the burden to meddle with the settings.
Like other email clients, it lets you organize your emails by relevance. The application will inform you about the suspicious senders with the help of notifications.
Mozilla Thunderbird
Besides synchronizing your email accounts and permitting you to maintain multiple of them, users who cannot stand a surplus of spam emails will enjoy spam filter. The application also provides an RSS feed filter. Additional security and privacy settings will help you ensure the safety and confidentiality of your emails.
Mailbird
It offers a much wider freedom in terms of customization. Though you can test the functionalities only in one email account, you will discover that the application is fully compatible with calendar apps and Evernote.
You can even postpone emails. Mailbird 2.0 version supports touch pad functionality while Mailbird Lite offers "email snoozing" functionality. Besides synchronizing your Facebook contacts, Mailbird grants you the ability to use WhatsApp and the software managing teamwork projects, Asana.
Pegasus Mail
This email provides assists you in synchronizing with multiple users and accounts. If you have an enormous amount of incoming emails, Pegasus Mail will let you sort them depending on several characteristics: date, contact, topic, etc.
Interestingly, the application offers multiple users access the same messages.
The utility also provides message encryption services and cooperates with third party cyber security apps. Though it is a sufficient solution, its design and certain features require improvement.
Claws Mail
This software might be more attractive for users who seek for customization to filter their emails. Claws Mail is easy to use but requires manual POP3/IMAP settings configuration.
Though there is no HTML email transfer option, the software is compatible with multiple plug-ins. Speed and efficiency are the key pros of the utility. The application also updates itself automatically.
Opera Mail
Opera Mail grants an appealing user interface with RSS feed reader. Business people will appreciate message templates and a wide choice of customization options, including smart filtering.
The interface is convenient and easy to use, though the application does not deliver message encryption and synchronization process takes a bit longer than usual.
Windows Live Mail
It is one of the oldest email clients available for netizens. Some of the users will enjoy its functionality to connect to IMAP and Pop applications.
Furthermore, the utility is compatible with Windows Live Messenger, Windows Live Calendar and contains RSS feed reader. Though Microsoft has plans to cease the support for the 2012 version, even if you appreciate this tool, it is likely that your downloaded applications will be transferred to Live Mail.[5].
If you are looking for a universal tool, you won't lose anything much regardless of your choice.