Luminar Beta for Windows: Simplicity Combined with Sophistication
If Macphun Luminar, a photo editing tool, has caught your attention and you wanted to test it, but couldn't as you didn't own macOS, rest assured as now Macphun Software delivers the long-anticipated beta version for Windows. If you do not have time, patience, or money to grasp the diversity of Adobe Photoshop features, this application looks like an intriguing alternative. After earning awards five years[1] in a row, the company products spark interest. Though the beta version[2] was released on May 20 but disclosed to the public only on July 13, Windows 10 users will have to wait a little longer until its official release in late Fall. Until then, let us take a sneak peak at the Macphun Luminar Beta for Windows[3].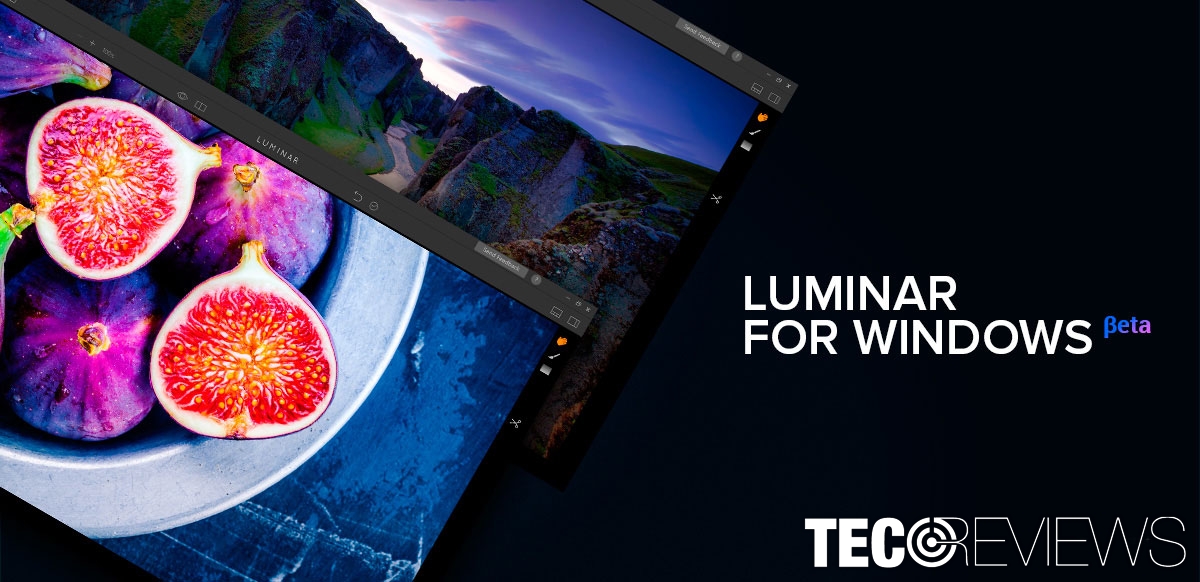 Filters
While macOS users enjoy a recent release of Luminar Neptune, Windows users can sink their teeth in the beta version. The program presents its distinctive themes and AI-powered photo filter.
Once you open your picture in the program, you will be able to choose from multiple filters: Color, Creative, Total Enhance, Details. Each of them is comprised of several sub-filters.
You can apply Artistic Copper Strong, Auto Smart Enhancer, B&M Fashion Magazine, Bright Day, etc. Another feature which is worth interest is Dehaze. It especially comes in handy when you want to give additional coloring and brightness to separate areas in a panoramic view. The effects will be applied instantly.
You can also check the before and after image with a slider. Further customization of the features is allowed on a side panel. Besides exporting the picture, you can also share it on Facebook and Twitter. Further social network options are expected to be added in the full version.
Available Features
Certainly, Beta version has obvious limitations. It only gives you an insight by allowing to meddle with the layers. Nonetheless, the Beta edition allows you to save and crop a picture, and share it. After the official release, all options should be available on the right side panel.
Presets
Now users can test a couple of presets: Basic, Street, Outdoor, Travel, Portrait, and Dramatic. Each of the preset encompasses several effects. For instance, you can apply Dreamers or Colors of the Fall effect.
The right side panel then contains more detailed settings. You can adjust contrast and brightness to your liking.
By applying gradient mask tool and adding highlights and shadows, you can exclude one specific area of your picture you would like to modify more.
Integrated features significantly help you add basic features without wasting time on choosing the right pixels or applying several layers. Besides Bright Day color enhancer, Accent – AI Enhancer instantly brightens your pictures. It deserves praise as the tool manages to find a balanced position without emphasizing one area and diminishing another.Golden Hour feature enhances the colors of yellowish surfaces.
It deserves praise as the tool manages to find a balanced position without emphasizing one area and diminishing another.Golden Hour feature enhances the colors of yellowish surfaces.
Either you enter Presets or Filters, eventually, you will reach the same sub-categories which allow you to choose from the diversity of features.
For instance, if you enter via a Preset–> Portrait, or Filters–> Creative, you will see options helping you to improve portrait picture by adding more hazy shadows or dramatic shades. It is especially convenient since you do not have to remember all the complicated path to the necessary feature.
Final Remarks on Macphun Luminar Beta for Windows
The beta version indeed looks promising. Observing this tool for Windows, it will indeed become a worthy rival of Adobe Photoshop, whose complex features ward off some users. Let's hope its pricing plans will be more or less moderate.
On the final note, Luminar for Windows is likely to satisfy the needs of both, experienced graphic designers and ordinary users, who like to grant extra impressive effects to their photos, but do not have patience in mastering professional editing tools.