For a couple of years, Huawei company presents new smartphones that can be definitely called one of the best Android phones on the market. The release of Huawei Mate 10 has been talked a lot due to unique functionality. While some people have already got the latest flagship, others are still waiting for a release. However, one of the interesting features that are integrated into the smartphone is advanced translation software which was created working together with Microsoft.[1]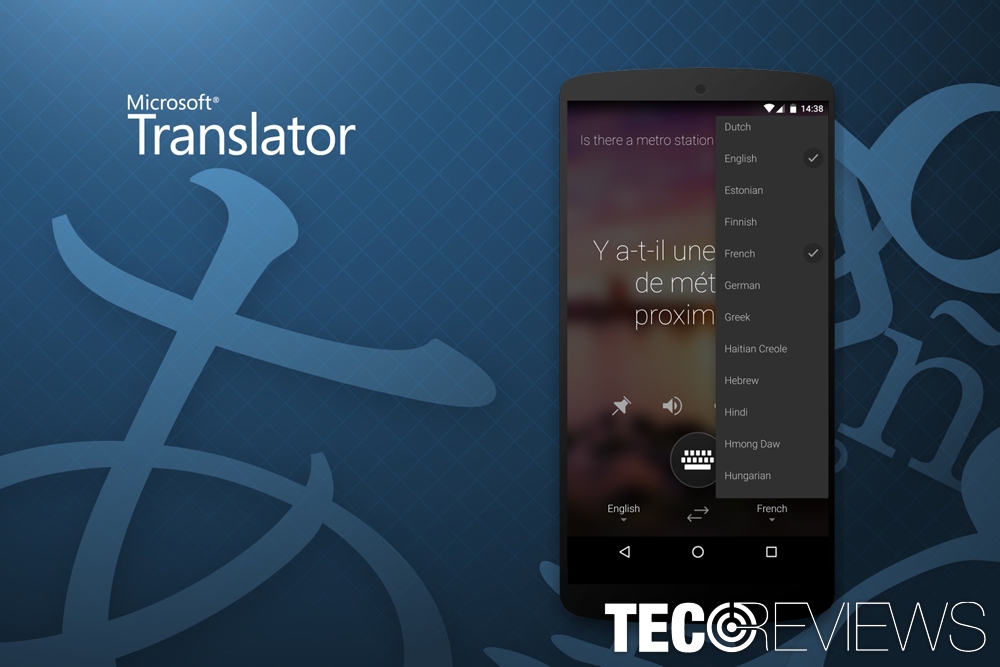 Huawei Mate 10 has a built-in Microsoft translation app that works not only online but offline as well. Thanks to smartphone's Neural Processing Unit technology that supports this feature that allows translating words without having to connect to Wi-Fi or wasting mobile data.
Microsoft customized translation app due to advanced Huawei hardware
According to Microsoft, this application is specially customized for Huawei Mate 10 series. The program is designed having in mind new smartphone's Neutral Processing Unit (NPU) hardware. Indeed, Huawei's phones are the first to introduce NPU for accelerating augmented reality's (AI) tasks. For this reason, the Huawei translator is faster, smaller and offers more language packs.
Offline mode – the best feature of the new Huawei translator
As we have just mentioned, one of the significant features of the Microsoft Translation app in Huawei Mate 10 is faster operation It improves offline translation quality up to 23% and stands out among other mobile translation apps.[2]
However, possibility to use a translator offline is definitely the best feature of the app. For instance, if you travel abroad, you can download the neural offline pack and translate menus or communicate with local people without any problems.
Lots of translations!
Apart from a fast operation and offline feature, it also offers great translations for more than 60 languages. Thus, you can forget about terrible Google translator's job when you want to impress your friends or partners from other countries.
Other than that, the application also has 12 neural translation packs for these languages:
Arabic,

Chinese,

English,

French,

German,

Italian,

Japanese,

Korean,

Portuguese,

Spanish,

Russian,

Thai.
What does it mean? The Huawei translator offers a better experience and expands your dictionary by offering many translation possibilities. Additionally, the translator is about 50 smaller than current Translator apps.[3] Thus, keeping the app installed won't take much of the phone's storage. Considerably small apps always win!
Presentation Translator PowerPoint add-in is also offered for Mate 10 smartphone users
Apart from the updated translator app, Microsoft also offers Mate 10 flagship users to try Translator PowerPoint add-in feature which allows real-time translation capabilities for creating presentations. Therefore, during the presentation in a foreign language or having an international audience the quality of the speech can be improved in order to make everyone understand your ideas.
This feature allows adding subtitles to presentations and make it understandable for the audience. This application is not only available on smartphones, but computers as well. 
Microsoft fails with their phones but gives improvements to partners
Advanced translation software for Huawei is a significant improvement to the smartphone. However, it's not the only feature that Microsoft offers. It might be quite unexpected because Microsoft has failed with their mobile phones and lost many partners due to poor functionality and technological capabilities.
The company recently announced about discontinuing production of Windows Phone. However, they still continue working with Android and iOS improvements. Therefore, it seems that collaboration with Huawei might be the fresh start in building a better opinion about Microsoft's capabilities in bringing good user experience with mobile phones.
Microsoft offers Huawei users a better experience with LinkedIn
Mate 10 flagship allows connecting LinkedIn account with the device in order to get latest profile information from the contacts and using phone address book. This new feature also allows communicating with LinkedIn contacts easier via messages or calls.
For instance, if you receive an email from an unknown sender, you will be able easily and conveniently to check who she or he is. The Huawei's synchronization with LinkedIn allows identifying the person, seeing her/his workplace and more.[4]
Huawei 10 Mate: what more can you expect?
The release of Huawei 10 Lite marks the significant change in the smartphone's era. It's a first device that includes AI-focused Kirin 970 processor that offers faster and more convenient user experience. Therefore, both The Huawei Mate 10[5] and Mate 10 Pro are created having the importance of augmented reality (AI) in mind.
The main features of the Mate 10:
Android 8 operating system.

Huge display. Mate 10 has a 5.9-inch display; meanwhile,

 

Mate 10 Pro – 6-inch screen.

Leica dual-lens camera that has color and monochrome sensor. Thus, the smartphone will help to take pictures like a pro.

Great batter and fast charging. Hopefully, Huawei escapes you from charging your phone twice a day. If not, at least fast charging feature will improve your life.
Finally, the smartphone is said to be a huge competitor not only for Android devices but iPhones as well.