Did you ever tried to get access to some websites/channels and get this msg "Sorry this content not available in your country/location" ? If yes you are facing Geo-restrictions and you can easily remove it using VPN software, but sometimes VPN software slowdowns your connection speed.So what else you can do? well, we have something in stock for you. UnoTelly DNS it is designed to remove all kind of geo-restriction.By using it you can watch whatever you want without any restrictions, listen to Pandora, watch HBO there are so many you are missing just because they are restricted in your country. So what are we waiting for? Let's start.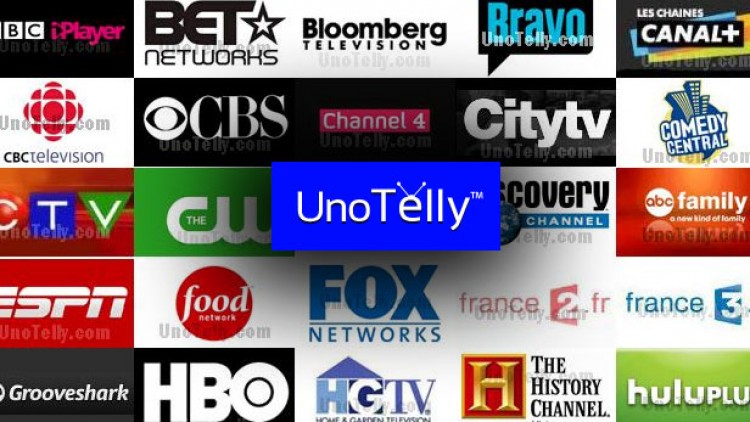 What is UnoTelly? UnoDNS?
Some websites block certain regions from accessing their media content. UnoDNS customers can get access to their favorite channels, such as the US Netflix catalog, from anywhere in the world. UnoDNS services bypass these geo blocks by providing customers with a local IP address when accessing these websites.
Unlike VPN services, UnoDNS allows customers to get access to video streaming websites from a variety of devices. It is also faster and provides better ability to get access to content from multiple countries.
Free 8-day Trial  Over 300 channels (and counting)
Customer support available 24/7
Compatible with most streaming devices
Access to Netflix's global catalog
Easy navigation between websites in different regions
Access to the best rates for professional sports channels
No impact on Internet speed
How does it work?
When you type in a website's domain name into your web browser, your computer finds the matching IP address to locate a website. A DNS(domain name system) server acts like a telephone directory that your computer uses to search for a website's matching phone number.
Like websites, every computer/device has an assigned IP address that belongs to a particular area. Some U.S and U.K websites block certain regions from accessing their media content. UnoDNS bypasses such geo-blocks by providing you with a local IP address when accessing these websites.
UnoTelly is transparently creating a network tunnel from your location to our servers. Any data not directly related to our supported media content is untouched by UnoTelly and is forwarded directly to the Root Name Servers.
Setting up UnoTelly DNS 
Setting up UnoTelly DNS is quite easy as 1-2-3, Firstly you need to create a free trial account, you can create your free account by visiting this link. Once you are done with creating your account simply follow one screen steps to set up UnoTelly DNS.
UnoTelly DNS supports a majority of devices such as Windows, Android, Mac and so on. It also offers you step by step tutorials on how to set up UnoDns on these devices.
UnoDNS Main Panel
Uno made things really simple by providing all needed and often used features at one place, here you can check you account status, you can find a list of all servers provided by UnoTelly, you can choose any supported channel to watch from this screen.If you find yourself in trouble and need help you can use their help link and knowledgebase link from the same screen.You can also invite your friends from the same screen by doing this you will be rewarded by 365 days free subscription of UnoTelly DNS.
Plans and Pricing 
There are two plans Premium and Gold plan.In Premium you will get access to UnoDNS starting @ $3.94/mo and in Gold Plan, you will get full access to UnoDNS as well as UnoVpn starting @ $4.93/mo.You can get better insight here
Final thoughts
UnoTelly DNS is really life savior.I find UnoDNS really easy to set up it is well documented, by using UnoDNS you don't always need to change your IP to view restricted content.Just a simple DNS change and BANG! watch more than 350 channels anywhere anytime without any restrictions.Trust me you won't regret your design by using UnoTelly DNS.
I just finished watching HBO and now listening to Pandora. UnoTelly makes it really easy for me to switch different channels.Unlike other same kind of services, it does not ask for additional downloads you just need to do a small DNS change to unlock unlimited possibilities.