There are many different computer viruses out there; however, meeting Fuq.com virus might be unpleasant. No, it's not dangerous ransomware[1] or data-stealing trojan. It's just a browser hijacker that makes browsing sessions on Windows, Mac, and iOS devices a terrible experience. This potentially unwanted program (PUP)[2] is designed to display pornographic content on your browser or redirect to Fuq.com website itself. There's no doubt that getting infected with this virus (especially in a workplace) is extremely bothersome.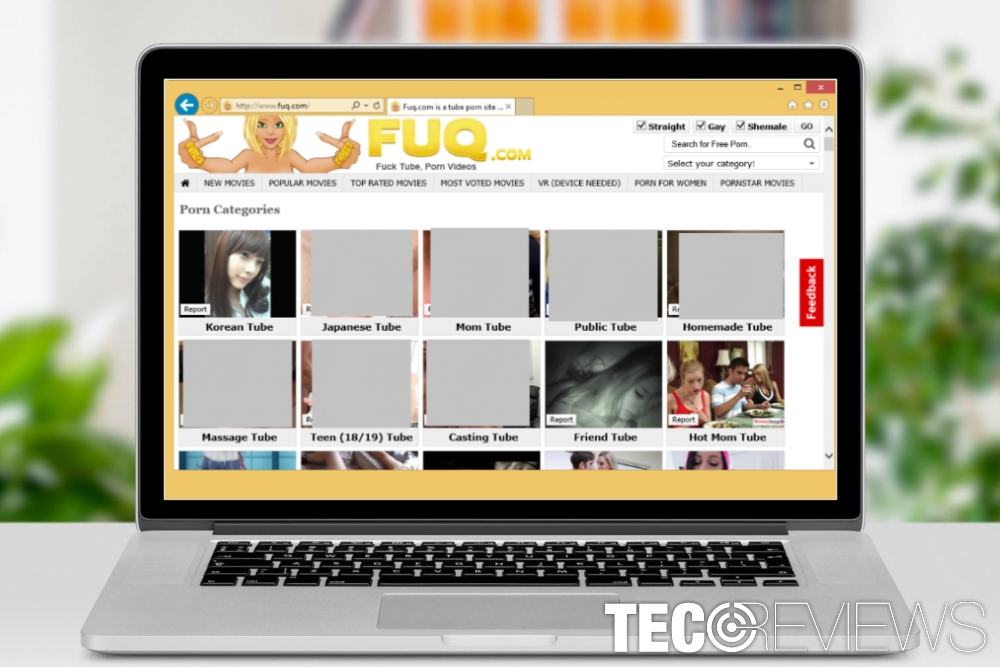 Fuq.com virus has features of the browser hijacker and adware. Therefore, it is created to promote this adult-themed website only. However, diminished browsing experience by ads and redirects is not the only problem. This potentially unwanted application might display fake and infected ads. Hence, clicking them may lead to malware attack.
The main characteristics of the Fuq.com virus
Fuq virus is known for a while. However, it's activity increased in the first part of 2018. Generally, this cyber threat is put into the category of browser hijackers. Therefore, it aims to take control over the web browser and control user's browsing sessions.
Usually, potentially unwanted programs aim at Windows OS. However, this one might attack Mac OS X and iOS operating systems as well. Therefore, it can hijack Safari, Mozilla Firefox, and Google Chrome web browsers.
The purpose of the hijacker – to promote pornographic website
As soon as the hijack occurs, the PUP might modify browser's settings and start redirects to the adult-themed website – fuq.com. In this way, developers of the PUP might be making incomes by driving traffic to this site and promoting it.
Additionally, the hijacker might:
display fake pop-ups that ask to install Adobe Flash or other software updates;
receive notifications about detected viruses and offers to clean them by installing unknown software;
redirects to other questionable websites.
Displayed commercial content might include malware
After the fuq.com hijack, an increased amount of ads and redirects might put your computer and privacy at risk. This potentially unwanted application might deliver malware-laden ads,[3] redirect to phishing, technical support scam or infected websites.
On such websites, you might suffer from cyber criminals who want to swindle your money, get remote access to your PC, install ransomware or other malware, steal personal information or your identity.
There's no doubt that such activities must be stopped. However, redirects won't stop until you remove fuq.com virus from the system.
The PUP might spy on you too!
Potentially unwanted apps are often capable of tracking information about users. Fuq.com browser hijacker is not an option too. The PUP might be capable of tracking browsing-related information, such as recently visited websites, search queries, clicked ads, etc.
Aggregated information is often used to display targeted ads. However, they can be shared with third-parties and advertising networks.
Moreover, no one can ensure what tracking technologies might be supported by the virus. Hence, your private information might be in danger too after the fuq.com malware attack.
Distribution methods of Fuq.com virus
Redirects to the pornographic site might seem to start out of nowhere. However, everything happens for a reason. Unfortunately, virus infection is always related to user's behavior online.This potentially unwanted application usually gets into the system when users:
browse through insecure websites, such as porn websites, gaming, gambling, or similar;
download programs, browser extensions and other content from unknown file-sharing domains or other insecure sources;
install fake software updates from pop-ups;
use Quick/Recommended/Standard installation settings to install freeware or shareware.
Protect yourself from the potentially unwanted program
The above-mentioned distribution methods suggest only one thing – taking care of cyber security. It means that to avoid Fuq.com virus attack or infiltration of other cyber threats, you have to be careful when browsing the web, downloading content or visiting suspicious sites.
To protect yourself from this browser hijacker, follow these steps:
Do not install programs from unknown file-sharing websites, torrents

[4]

or other P2P networks. Always rely on the official developers' site.
Do not visit high-risk websites, such as adult-themed, gambling, illegal video streaming and similar sites. They often contain hidden malicious content.
Do not click on security alerts or update pop-ups appeared on the web browser. They are always fake and aims to trick you into installing malware on the computer.
For freeware or shareware installation always use Advanced/Custom installation method because it allows seeing "optional downloads" that are usually attached to the primary free program. Your task is to opt them out because the majority of them are PUPs.
Stopping Fuq virus activity
If you are one of the victims of fuq.com browser hijacker, you should take immediate actions. The quickest way to get rid of this PUP is to run a full system scan with reputable anti-malware or anti-virus.
Updated security tools can quickly identify and remove all hijacker-related entries from the system. However, browser reset[5] is also recommended to get rid of tracking cookies.
However, potentially unwanted applications are not hard to remove manually too. All you need to do is to find and uninstall suspicious programs, browser extensions, files or similar entries that might be related to the hijacker. If you need more help with manual fuq.com removal, please follow the instructions here.