Avast Pro Antivirus: High-class Anti-malware Protection
Founded in 1988, Avast Software company has evolved into one of the biggest competitors in cyber security by protecting more than 400 million users[1]. It earned trust with a key aspect – free protection from malware. It has gained the acclaimed name for providing quality protection without charge even if there are also paid versions with an even broader set of qualities. Moreover, it provides protection for a wide public of users: Windows, Mac, and iOS. Netizens looking for more secrecy online might use SecureLine VPN. This time, Avast Pro Antivirus 2017 is placed under a magnifying glass.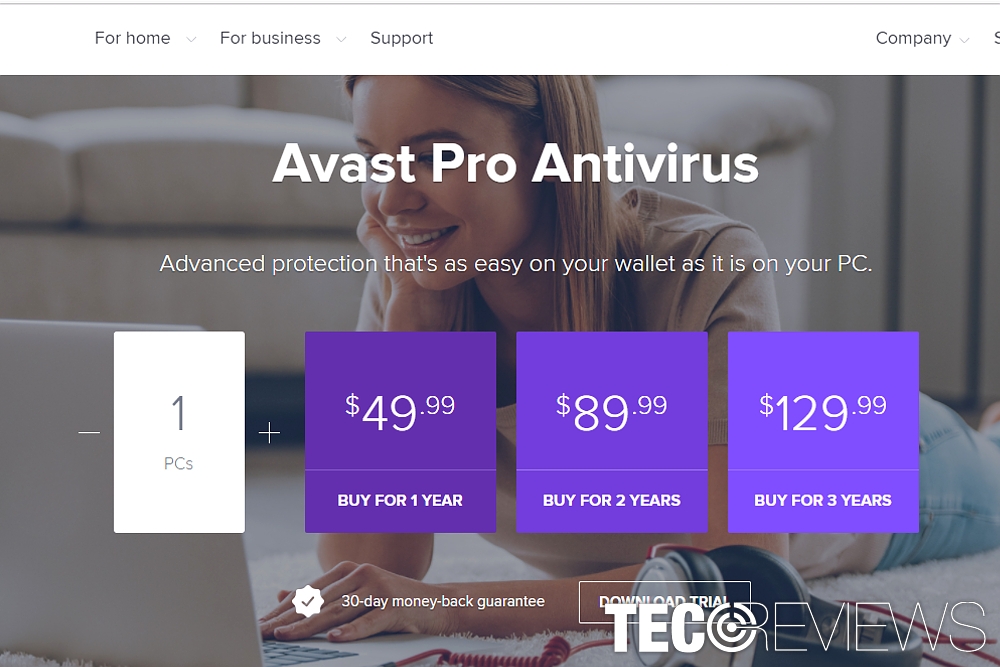 A series of new features
Avast Pro Antivirus Tool comes with a load of new functions and features to counterattack the rapidly evolving world of viruses. It offers a great deal of new features. Some of them include Behavior Shield, Cyber Capture, Sandbox, Wi-Fi Inspector, and Password Manager.
Behavior Shield especially comes in handy preventing the hijack by malware.[2] It compares its behavior with legitimate applications to detect any inconsistencies to block the malware from executing.
Sandbox : battling ransomware
Its sandbox sheds light on ransomware modes of operation and prevention. More proficient computer users may highly enjoy this function as it enables to test the virus in an isolated space and thus quarantine it. The same principle applies to virtual machines, usual IT experts' tools.
Fortunately, the majority of threats is still not capable of detecting virtual machine environment and thus escape the quarantine, though few such samples appear.
Next, Wi-Fi Inspector grants better protection to your internet modem. Viruses infecting IoT devices are becoming a modern trend, so the necessity to consider the protection for it is becoming more relevant.
Password Manager serves as one of the key points of this edition. Despite the number of escalated data breaches last year[3], users still do not bother making up elaborate passwords.
On the other hand, switching between several dozens of accounts and passwords might seem troublesome. The utility also helps maintain the healthy environment for your browser – it eliminates all unnecessary browser extensions and toolbars. Thus, let me summarize  the key aspects of this tool:
Sandbox allows you identify and cease file-encrypting threats
Wi-fi Inspector monitors the protection of your network
SafePrice and Bank Mode help you conduct banking operations in a separate window
SecureVPN function is useful, but limited to the users of free version
Avast Pro Antivirus: ultimate protection?
The developers promote the latest version to be especially apt in battling and detecting malware on time. After testing, Pro edition manifested strong performance in malware detection; it earned 9.7 points of out of 10[4]. Avast developers were true about the tool's capacity to counterattack strong anti-phishing attacks. It performed well in identifying fake and potentially fraudulent websites.
The application takes malicious URL matter seriously. Avast Pro Antivirus scored high. The utility also helps you surf only safe web pages.
Safer banking operations
When it comes to banking and online shopping, SafePrice and Bank Mode come into effect. The latter mode activates when you visit your bank account.
You are redirected to a new tab which prevents any keyloggers from attacking while you are performing a financial operation. If you happen to shop online frequently, you might benefit from SafePrice. It also directs you to relevant shop deals.
Weighing pros and cons of Avast Pro Antivirus
While the edition has multiple features to offer, not all of them are fully accessible. For example, SecureLine VPN invites you to anonymize your Internet connection, but once you get tempted to enable the function, the pricing information emerges. The same applies to the cleanup service. It identifies optimization issues, but it does not let you solve them for free.
Previously mentioned Sandbox feature is welcomed. Nonetheless, the feature is still not fully developed leading to inconsistencies in its operation.You might consider whether you need to pay 49.99/a year license to enjoy ultimate protection.
In comparison with the former, free edition, new features have been introduced, but some of them require purchase or lack of improvement. Thus, the decision rests upon you whether you will pay for the new edition or wait for the next one with the polished features. All in all, Avast Pro Antivirus functions as effective and high-class utility in securing your PC.