Microsoft has good news for SharePoint users. New updates and features are coming soon. The popular content management and storage platform will offer new functionality and improvements in order to help companies and organizations to share and edit important documents conveniently. In Ignite 2017 event, Microsoft presented new features related to simplified metadata adding and editing capabilities, creating connected site families and secure sharing feature with external users.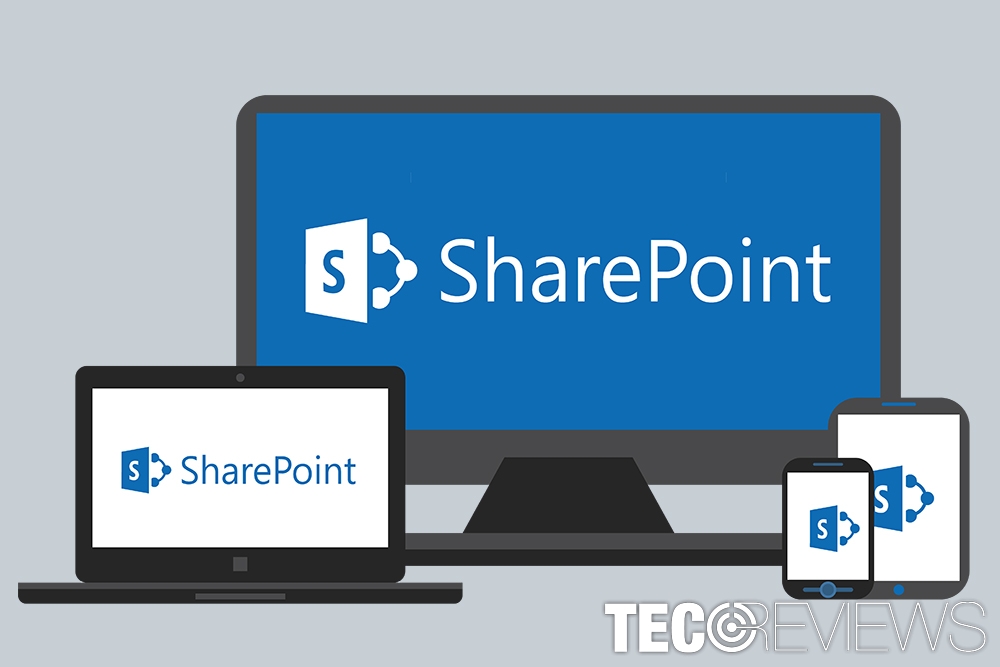 SharePoint was released in 2001 as a part of Microsoft Office. This service is designed to help companies, organizations and other business units to share and manage data. According to the Microsoft, this platform is used by 190,000 million users and 200,000 organizations.[2] Thus, no one can argue about its popularity. What is more, Gartner Magic Quadrant for Content Services Platforms recognized Microsoft Sharepoint as one of three leaders among all content management platforms.[3]
What new features Microsoft's content management platform will bring?
The company presented a bunch of new and exciting features that should definitely improve and simplify content management in various organizations. We would like to share the most important upcoming updates.
Easier metadata management
Adding or editing metadata is a bothersome and complicated task. However, Microsoft promises to fix this problem and make this procedure easier. The new functionality prompts for metadata once you drag and drop a necessary document to the library.
Additionally, it will be possible to "bulk tag" several documents at the same time. The new library view will allow users to access "quick mode" and edit missing data. Thus, if you make a mistake and miss adding some of the details, it won't be hard to fix the problem.
Easy to use custom formatting feature
New column formatting feature will allow business users to add interactive icons, color coding or another formatting without needing any coding skills. Microsoft promise to make this feature easy and simple to use for those who do not have high computer skills.
Currently, this task is more than complicated. But the company promises that soon it would be as easy to use as t is in Microsoft Excel. Therefore, users will be able to customize lists and library columns in the way they want.
Attention View does not let you miss required metadata
It's one of the best improvements that Microsoft brings to SharePoint. The "Attention View" feature will allow seeing the documents saved in the library and find which of them lacs of metadata. Therefore, content management gets to the new level.
This feature helps managers to find documents that miss some metadata from the new view and update it. Thus, once you open "Files that need attention" view mode, you will be able to see what information is missing.
Groupify – new possibility to improve team sites
This new feature gives an opportunity to modernize team sites. It seems that this feature allows using some advantages and features of the Office 365 groups.
Therefore team sites will become more convenient and easy to use. Admins will be able to move SharePoint Site Collections from the Classic to Modern. Another benefit is that they will be connected to Office 365 groups.
Advanced creation of Hub sites
Hub sites are a new feature that will allow creating a block of an intranet. SharePoint Admins can create a site that covers related team sites and communication into one "family." Therefore, this feature allows customizing and creating a dynamic intranet that provides all necessary information to company's, organization's or team's members.
Hub sites have a unique design. However, if one of the team sites is moved from one Hub to another, it takes a new parent website's interface and navigation. In this way, intranet becomes clean and easy to use because all sites have the same navigation structure and design.
Thus, this new feature will allow creating a logical website's architecture in divisions, departments, projects and other units. However, there's a limit – one Hub supports 200 sites. Though, it's hard to imagine that you will be able to overpass this number.
Additionally, SharePoint mobile app users will be able to access these hub sites using their mobile devices. Therefore, team members can easily access their pages and get the latest news from their smartphones.
If you needed to share some document with someone outside the company, the External Users feature was the only option. However, now Microsoft presents a new feature that allows giving a user access to the users using an email.
The company also presents a Simplified Sharing feature that will allow using one-time passcodes and share necessary documents externally. The user receives a link that you want to share content via email, she/he access the website, gets a verification code that is available for 15 minutes and gets the document. Meanwhile, you can see all these actions in your email.
Additionally, Microsoft presents an integrated sharing menu with various Windows 10 and Office Client Applications.[5]