The popular messaging app Slack has a major problem. It keeps sending and sending the same message again and again. Mashable[1] reported about the issue on September 22nd, as well as many other users complained on Twitter. Slack confirmed that they are aware of the problem and they are working on fixing it. Thus, users are asked to be patient.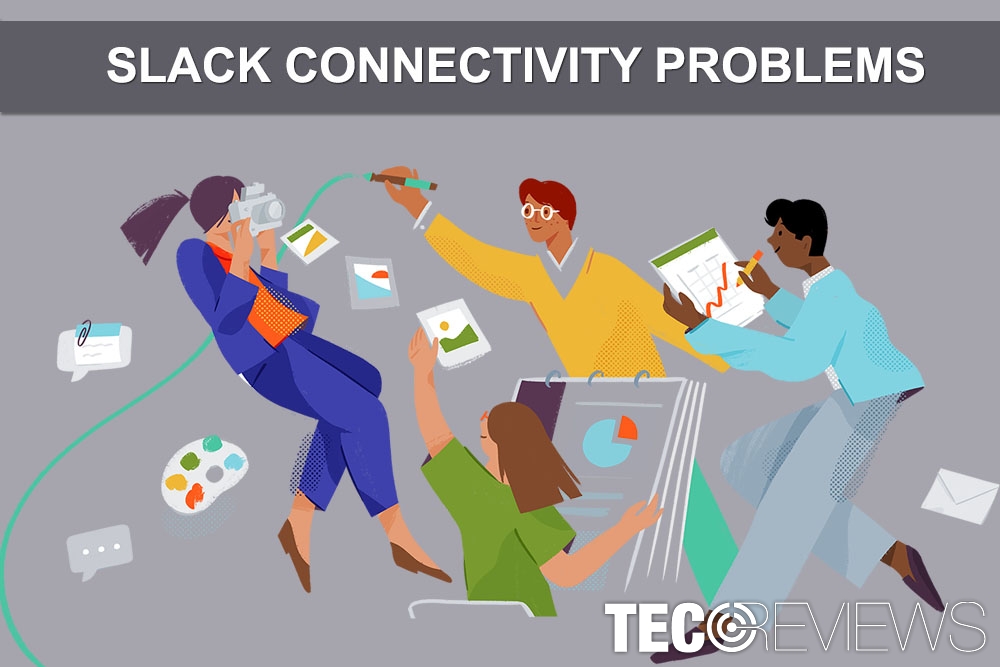 The connectivity issues were detected in Africa, Asia, Europe, and America.[2] While some of the people find never-ending messages funny and entertaining, others complain about chaos and inability to work properly.
Due to the connectivity issues, users either were unable to connect to Slack, access particular channels or received/sent numerous same text messages to their co-workers.
At the end of the chaotic day, Slack announced that their engineers fixed connectivity issues.[3] However, a wave of opposite feedback showed up on Twitter. Lots of people still are unable to use the program or have to deal with spammy messages.
How to deal with Slack connectivity problems?
Nevertheless, Slack claims that recent problem has been fixed; users still report being unable to connect to the program. The company suggests refreshing the app. However, if it does not help to get back access, users are advised to contact the company via email feedback[@]slack.com.
Since the accident, the company asks to remain patient and wait until everything gets back to the places. However, it might be hard to stay calm when you cannot communicate with your team and get work done.
Slack offers to improve communication and productivity
Slack is an application that allows communicating with team or co-workers in the workplace. The functionality of the tool allows creating new channels for specific topics, tasks or teams. In this way, it becomes easier to organize all conversations and, as the firm tells, allows fixing "<…> the broken game of telephone inside your company."
Indeed, many organizations and companies, including a well-known Mashable, found this tool convenient. Besides, it also offers voice and video calls feature. Therefore, endless typing sessions can be reduced by a quick call.  Besides, it becomes harder to avoid unwanted phone calls or pretend to not receive an important email.
The program is compatible with Windows, Mac and Linux operating systems. However, Slack also has apps for Androids, iPhones, and Windows phones. Thus, even if you are not sitting in the office or having a work trip, you can still get in touch with your team easily.
Companies choose Slack instead of other communication or productivity apps due to:
its user-friendly design;
convenient search feature;
great functionality;
accessibility via multiple devices.
However, some users on reddit claim that frequently popping up notifications are distractive and negatively impact their working productivity.[4] However, there's also a chance to turn off or customize received notifications.
The messaging service was hit by a massive scam attack this summer
Despite connectivity problems that are occurring once in a while, the program was also in the target eye of cyber criminals. It was reported that on June and July 2017, open communities that are related to blockchain and cryptocurrency were targeted by phishing scams.[5]
According to the Slack PR team, "several of the affected teams have since disabled or deleted access to the offending user accounts." The company also advises to take security measures and be attentive in order not to be tricked by scammers.
Scammers used Slackbot to trick users into logging into the fake website
At the beginning of July 2017, it was reported that scammers take advantage of Slackbot and spread malicious reminds to log into the MyEtherWallet (MEW). The message included the link which redirected to myether.com.co website which was a properly made copy of the official website. Thus, when users entered login details, criminals collected their wallets details.
However, the scam was quickly spotted. The clear proof that the website is not real was its ending – .co or .su. The information about phishing attack rapidly spread online with the help of Twitter and other social networks.
Unfortunately, scammers managed to get what they wanted. Some users revealed that they haven't checked the address and haven't suspected anything shady. Therefore, they entered their credentials and lost money.
Tips to avoid online scams
Online scams are growing. As you can see from the example above, criminals might trick even specialists who are aware of possible threats. It means scammers get better and better with their dirty job. Therefore, you should be aware of these security tips:
double-check the information provided in the email or message before clicking a link;
If you end up on the website that asks to enter your login details, make sure that you are on the official website. Fake sites usually include modified and strange address.
If you get the message informing about various issues, login to the asked website by opening new browser's tab and entering the address yourself. If the letter was real, you would find the same messages after logging in.