iPad File Managers: Combining iOS and Windows
Few might deny the fact that iOS system has a better immunity than Windows against malware, especially ransomware. iPad and Mac owners may also find a greater quantity of apps in the Store. The system is especially popular among graphic designers. Nonetheless, there are drawbacks as well. iOS users face certain limitations when it comes to managing files.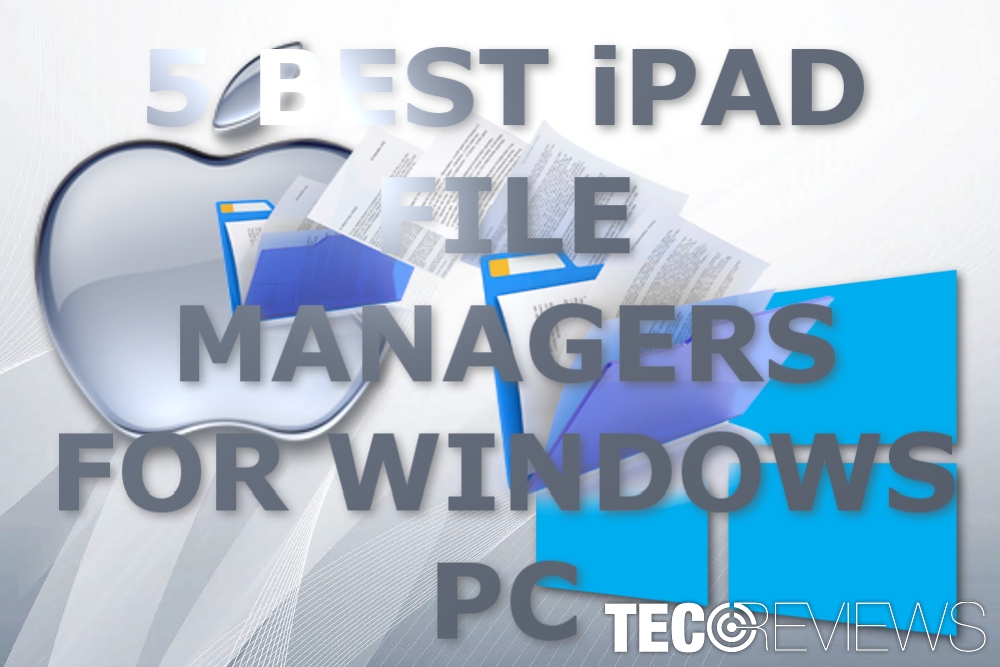 If you intend to transfer or edit the iPad files to Windows solely via iTunes, more inconveniences appear. Thus, in order to answer users' needs, software developers have created iOS-based file managers compatible with Windows OX. Here are the five of them which might be most convenient and easy to use.
Dropbox
Perhaps few of you might not have heard of this utility. While it is highly popular among Windows users, it will be compatible with iOS 11 which comes this Fall. The latest version offers Dropbox Paper and Smart Sync features. The former grants you more freedom to organize and create files.
One of the key functionalities is that the tool enables to share and send large-sized photos and videos faster. You only need to send the link to the recipient to access the folder. Sharing files among several recipients works the same way. SmartSync[1] makes sure all your files are synchronized in your devices. You will no longer experience any difficulty opening doc files even if you are on a trip.
iTools
This app will grant you access to the files especially due to recent Apple change of security settings on certain files. It is primarily designed for iOS tablets and phones. It allows you create a back up of the device and, later on, manage according to your own liking. You can restore it or uninstall the backup.
This free software might be commendable for its security and reliability. You will not need to worry about update process. All users who encounter any technical issues can contact the customer service.[2] Money Back guarantee is also offered. In comparison with other iPad file managers, it is a good choice, though at times the sync process takes longer than expected.[3]
PhoneBrowse
It is another free program which will allow you to back up your files and apps and then manage them on Windows. Furthermore, you will be able to manage Windows files on the iOS and vice versa.
The latest version  has also incorporated iTunes and iCloud BackupExtractor. iPhone Explorer Tool will grant you more file and customization opportunities.
iMazing
It is promoted as the tool which lets you create your system images and store them safely. Music transfer process between multiple devices does not take long and does not create any inconveniences. Besides the promoted easy access to your photos, the software lets you save and even print iPhone messages.
One of the key benefits is that the data transfer does not allow you to be connected to iTunes or iCloud. Besides backing your files and apps, the utility grants you the function to back up saved game process or even settings.
You can download the application for free, but the full access to features is paid. You can get the license for one device for €39.99, the universal plan offers you €49.99 for two computers, family plan costs €69.99 and grants license for 5 computers. Though it is a bit costly,  it will serve for your needs.
File Manager
This free utility works both, on iPhone and iPad, devices. Besides being a file manager, the software performs the function of USB drive. The latest version, 2.7.3, lets you share PDF files and view a variety of other file formats, including .doc, xls, .zip, .rar, etc.
The stored data is secured with the password. It is compatible with iTunes USB file sharing. Besides copying and moving files to another place, you will be able to zip them into a folder. File Manager comes with a search engine as well. Though some users reported sync problems of large-sized Word documents. After all, regarding that it is a free tool, it is relatively an optimal solution.