Low battery alter is one of the worst sounds your iPhone can play. However, iPhone 8 and iPhone  8 Plus users are offered to improve their life quality with fast charging and wireless charging features. However, you should not get excited. It might be easier (and cheaper) to get a power bank than use these two new features.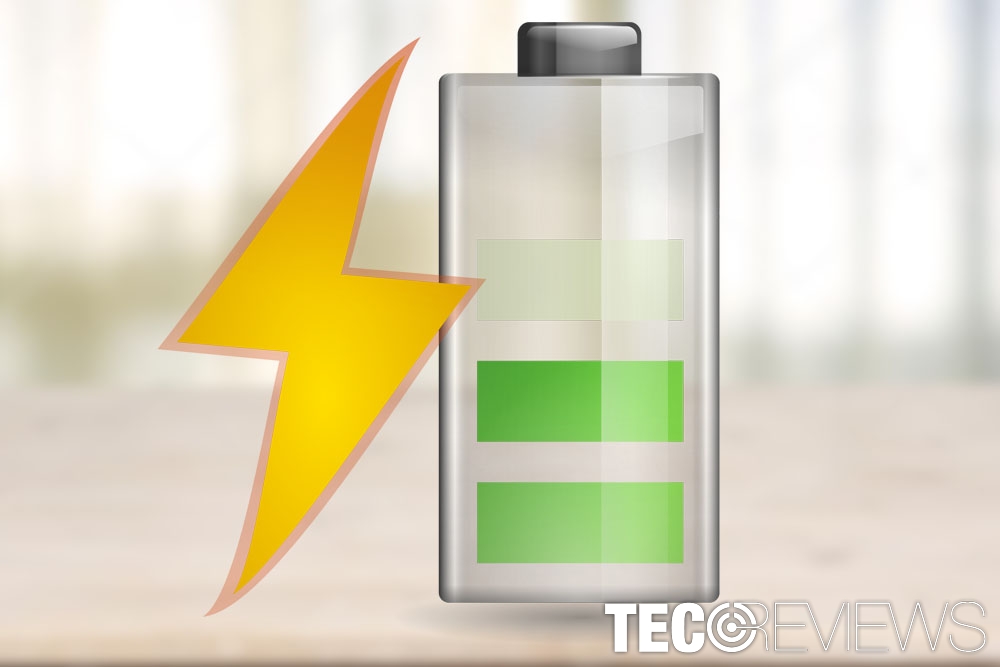 It seems that the recent iPhones have smaller batteries than the previous models. The size decreased from  225 mAh to 139 mAh[1] However, Apple claims that the battery is almost the same as iPhone 7 models. Though, you should still not forget your charger at home in order to be available and have a contact with a world.
In order to charge your latest iPhone quickly or take advantage of wireless charging feature, you will need to get an additional equipment.
The problems with fast charging feature
Fast charging feature always associates with simplicity. You just leave your iPhone for an hour and enjoy full battery till the end of the day. However, everything is not as simple as you wish it to be with iPhone 8 and iPhone 8 plus.
As we have mentioned at the beginning, to speed up battery charging time you have to purchase additional tools. Indeed, it might sound not fair that you won't find necessary equipment to use this feature in the latest iPhone box.
What do you need to charge your iPhone 8 fast?
If you hope to plug in the same adapter to your iPhone 8 and power source and enable some fast charging feature, we can tell that you are expecting too much.
To use fast charging, you have to buy:
Lightning to USB-C cable;
USB-C power adapter.
Buying additional equipment might be pricey. However, if it's not a problem for you, you should carefully read the support document to purchase the right things.[2]
Keep in mind that Apple USB-C to Lightning cable is compatible with these two adapters:
Apple 29W, 61W, or 87W USB-C Power Adapter
A comparable third-party USB-C power adapter that supports USB Power Delivery (USB-PD)
According to the Apple, the right combination of cable and adapter allows recharging iPhone 8 and iPhone 8 plus battery up to 50% in 30 minutes.
Taking advantage of the wireless charging
Wireless charging feature might help you to forget about untangling your charger's cable or having to take it with yourself wherever you go. Finally, Apple simplified the charging feature by introducing a charging pad. Once you put your phone on it, the batter starts charging automatically. The problem is that you will need to buy the charging pad yourself.
The good news is that both iPhone 8 and iPhone 8 plus with Qi standard like the majority Qi chargers[3] you can buy in stores. If you are going to obtain one, you just have to make sure that it's an iPhone pad.
What else do you need to know before buying charging pad?
Lots of people are mistaken that buying more powerful pad will charge the phone faster. However, it's not quite true. Currently, iPhones are capable of taking in 5 watts. Thus, if you put your iPhone 8 on the 15-watt charging pad, you should not expect a miracle.
Using a powerful charging pad won't damage iPhone or its battery. However, they are pricier, and you won't benefit from it.
However, it might be a good idea to get a 7.5-watt device because Apple should introduce software that can take in this amount of watts later this year. Thus, you can invest for the future.
Tips to improve iPhone 8 battery life
If you are not going to spend more money on iPhone 8 accessories to speed up or improve charging, you should follow few tips to save up your battery.
Disable True Tone display
True Tone feature allows adjusting the light based on the surroundings and the external light sources. However, having this feature turned on might negatively affect your battery life. Thus, turn it off:
Open the Settings app.
Go to Display & Brightness.
Disable True Tone.
Turn off Auto-Brightens feature
Similarly to True Tone, Auto-brighten feature also adapts based on the surroundings and might drain the battery. Thus, turn it off:
Open Settings app.
Go to General.
Tap Accessibility.
Go to Display Accommodations.
Toggle off Auto-Brightness.
Manage background apps
Some social media apps work in the background even if you do not use them. Thus, you should check the permission which apps can use Background App Refresh feature on iPhone 8 or iPhone 8 plus:
Go to Settings.
Open General.
Head to Background App Refresh and toggle on/off apps.
Manage location settings
Check your location settings and app permissions to use your location:
Go to Settings.
Open Privacy.
Access Location Services and manage app privileges.
However, if you are in desperate need to save your battery until you get home or be able to recharge your iPhone, you should try Low Power Mode.[5]