Cyber criminals showed their interest in corporations, companies,[1] and infrastructure[2] in 2017. We have heard about several data breaches and malware attacks during the last year, such as worldwide havoc caused by WannaCry ransomware and hacked Uber servers. Therefore, in order to avoid damage to the business, protect clients and employees data and prevent loss of the important documents due to the ransomware attack, companies are advised to strengthen their cyber security in 2018. It means that it's time to create an extra line in the next year's budget for antivirus for corporate.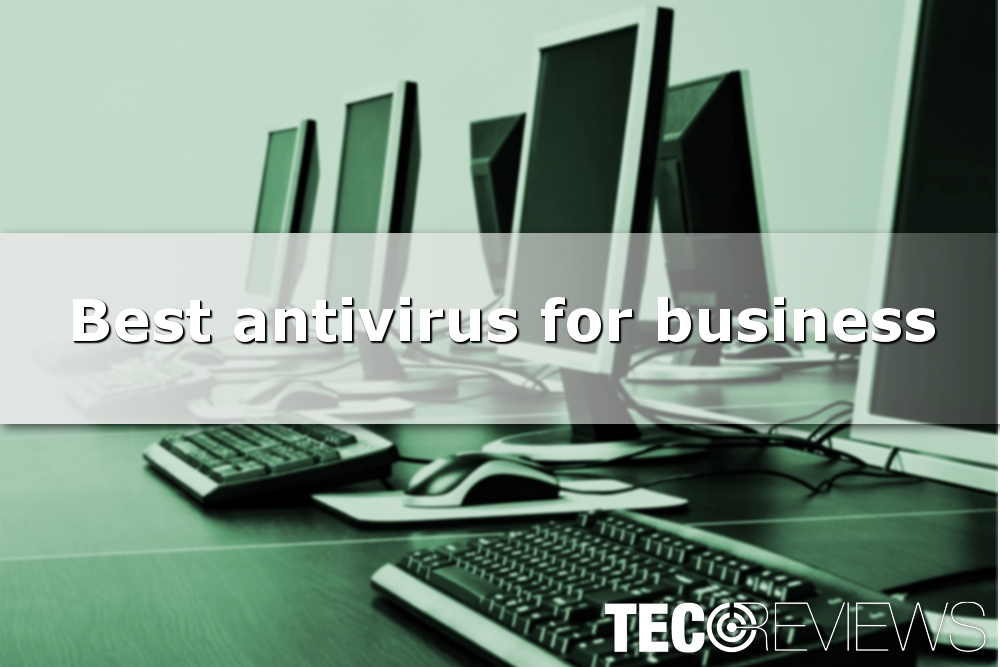 Antivirus for corporate offers hardware and cloud protection, anti-spam filters, IP address, and other sensitive data that you are working with in your company. Of course, educating employees is a must to make sure that your hackers cannot get access to your company's data. While education is a never-ending process, we are here to help you to choose the best antivirus for 2018.
BullGuard offers high detection rates
Bullguard has several security products that offer layered protection against recent cyber threats, including malware attacks and phishing attempts. It uses a combination of signature-based protection and behavioral-based protection. Thus, it can ensure high detection rate.
The program also includes several features, such as:
vulnerability scanner;
backup solution;
anti-spam filters;
protection from browser hijackers;
automatic computer tune up.
Tough, this tool helps no to miss software or OS updates in order to stop criminals from exploiting them and attacking corporate network. Additionally, it protects from a minor, but annoying potentially unwanted programs (PUPs) like browser hijackers that might alter the setting and track information about users.
Powerful anti-spam filters also minimize the risk of opening malicious email attachment and letting ransomware or data-stealing Trojan into the network.
Finally, additional data backup feature allows saving important documents and accessing them in case of the accident and data loss.
Avast includes identity protection
Avast is a multifunctional security software that offers antivirus, data and identity protection for business. It offers not only a computer security solution, but also a server, email, and VPN protection. Additionally, it can secure intellectual property, business strategy, customer data and other confidential details.
The programs help to avoid zero-day threats and ha three useful tools to detect malicious email attachments, URLs, and similar components:
File Shield;
Web Shield;
Email Shield.
Additionally, it includes Behavior Shield tool that can locate even those malicious programs that hide deep in the system. Meanwhile, CyberCapture feature checks downloaded files and make sure that employees do not open obfuscated malware executables.
Among additional features, Avast offers to use a browser add-on to autofill password safely and SecureLine VPN to make Internet connection more secure.
Average scanning speed is the main advantage of Webroot
Webroot offers great protection from cyber threats. However, the most significant specification of the software is speed. Compared to other antivirus programs, this one performs system scan 60 faster. Thus, it takes only 20 seconds to check if the computer is safe or it needs malware removal.
Talking about protection from cyber threats, this s security software offers:
Identity theft protection;

[3]

Real-time anti-phishing protection;
Webcam protection.
Thus, Webroot user's personal information is protected, as well as other privacy violations using laptop's webcam. [4]Indeed, after installation, you will be able to pull off that ugly duct tape from your webcam.
Additionally, it prevents from entering phishing sites and revealing personal or company information to evil-minded people who might blackmail you or try to swindle your money.
Bitdefender offers layered next-gen endpoint protection from sophisticated cyber attacks.
Bitdefender has GravityZone Endpoint Security HD feature which is described as:
"Uses adaptive-layered architecture that includes endpoint controls, prevention, detection, remediation, and visibility."
The program uses sophisticated multi-stage technologies, such as:
advanced machine learning,
behavioral analysis,
anti-exploit,
sandboxing.
Therefore, it can protect from even the most sophisticated Trojans and other malware that are currently lurking on the web or currently are being created in the dark and cold hackers' vaults. In order to block the attacks, the antivirus for corporate has a bunch of useful features:[5]
Application control;
Content control that includes URL filtering and web security;
Anti-phishing;
Firewall;
Device Control;
Full Disk Encryption.
Kaspersky provides security solutions for cloud and on-premises
Kaspersky offers next generation cyber security solutions for business. It combines a big data threat intelligence, machine learning and human expertise multi-layered protection from recent malware, Trojans and other cyber threats. The program has different plans and licenses to suit corporate needs the best.
Antivirus offers a high level of security for desktop computers, laptops, file servers and even mobile security. It strengthens connection and data security by offering data management solutions. Thus, your employees will be able to access work-related documents from everywhere without putting it at risk.
Finally, Kaspersky antivirus offers Fraud Prevention in real time. Thus, all fraudsters attempt to obtain your company's, or employees sensitive information will be blocked.