Many computer users reported about the same problem – Windows 10 is stuck on Welcome screen. Of course, you get mad because you need to use your computer immediately.  But it's better to remain calm and take some action to fix the issue. Many reasons might trigger the issue, starting from Wi-Fi connection, hardware problems or issues with Fast Startup[1]. Today we are going to show you methods how to get rid of the problem.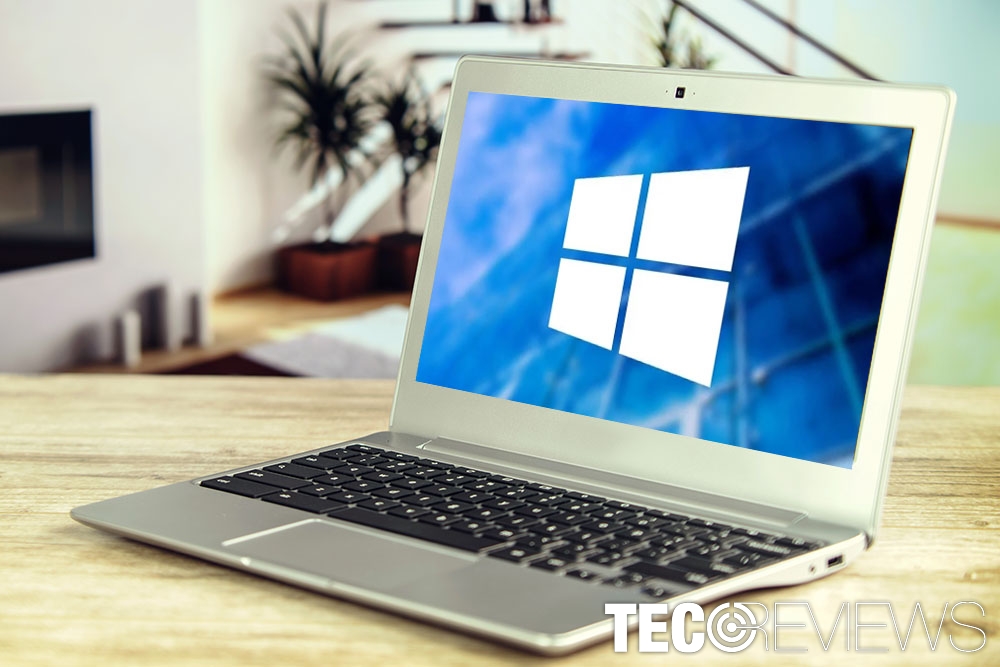 8 methods to fix Windows 10 stuck on Welcome screen
If you experienced the problem on the laptop, you should simply remove its battery and keep it outside for a couple of minutes. Then put it back again and check if the problem reapers again. Additionally, you can use additional laptop battery if you have any. Sometimes, old batteries cause such problems.
Method 1. Disconnect from Wi-Fi Internet connection
Windows 10 might stuck on login screen because it connects to Wi-Fi and encounters some issues. Thus, you should disable your connection to check if it solves the problem. However, if you are using Ethernet cable, you should unplug it to see if it was responsible for it.
Additionally, users should disable third-party programs, such as SmartPass or fingerprint reader. These applications were reported for causing startup problems.
Method 2. Disable Credential Manager service
In order to turn off Credential Manager service[2], you have to run your PC to Safe Mode. This mode helps to identify what drivers and applications might be causing problems.
Steps to boot into Safe Mode
Restart your computer several times while it boots until you see Preparing Automatic Repair message on the screen.
Once you see the message, click Advanced options.
Navigate to Troubleshoot > Advanced options > Startup Settings.
When in Startup settings, click Restart button.
When your computer restarts, you will see the list of possible boot options. Choose Safe Mode.
Turn off Credential Manager service
When in Safe Mode, press Windows key + R.
Type services.msc into the appear Run box and click OK.
You will see Services window where you have to look up for Credential Manager service. Double-click it.
Now you should see Credential Manager properties windows. Find Startup type option and choose Disabled from the menu.
Click Apply and then OK.

Restart the computer.
IMPORTANT: If Credential Manager service was disabled, try enabling it to see if it helps. Some users report that opposite action helped them to get rid of stuck Windows 10 Welcome screen.
Method 3. Disable Fast Startup feature
Windows 10 may have taken advantage of this useful feature. Unfortunately, it might be the reason why you often encounter stuck window. Thus, you should boot into Safe Mode as explained in the previous method, and disable Fast Startup:
When in Safe Mode, open Control Panel.
Go to Power Options.
Click on Choose what the power button does in the left menu.
Click on Change settings that are currently unavailable link.
Under Shutdown settings, find Turn on fast startup (recommended) option. Remove the tick near this entry and click Save changes.
Method 4. Restart Windows Update service
Reboot your computer into Safe Mode.

When in Safe Mode, click Windows Key + X. From the appeared menu click on Command Prompt (Admin) option.

In the Command Prompt enter these commands:

net stop wuauserv

cd %systemroot%

ren SoftwareDistribution SD.old

net start wuauserv

Once they are executed, reboot your computer.
IMPORTANT. If this option is not available, you can run PowerShell as administrator.[3]
Method 5. Check SD card reader and other hardware
SD card reader was reported of freezing Windows 10 on Welcome screen. Thus, you should disconnect it and check if it helped to bypass Welcome screen. Additionally, other hardware might also be triggering the problem. Thus, you should try disconnecting those devices from the motherboard.
Method 6. Disconnect USB devices
USB keyboards, mouses, and other devices might be causing the problem as well.[4] Indeed, it might sound strange, but sometimes computers act oddly. Thus, you should unplug all USB devices and check if it helped to fix Windows 20 stuck on Welcome screen issue.
Method 7. Perform Automatic Repair
Windows 10 has built-in repair tool that can fix many problems, including being stuck on Welcome screen.
Instructions on how to use Automatic Repair tool
During the boot, restart your computer a couple of times.

Once the Advanced options button appears, click on it.
Choose Troubleshoot.
Go to Advanced options and here click Automatic Repair.

Follow the instructions on the screen.
Method 8. Use System Restore
This Windows feature allows traveling back in computer's time.[5] Thus, you should go back to the date before you encountered this problem and fix the issue.
Steps to run System Restore
Restart your computer a couple of times during the boot until you see Automatic Repair message on the screen.
Then Go to Troubleshoot
Open Advanced options.
Choose System Restore.

Here choose your name and enter the password.

Then click Next and choose restore point.

Follow the instructions provided on the screen.

Once System Restore is completed, check if the issue still exists.