Fox Sports host Charissa Thompson became the first victim of the Fappening 2018. Nudes of a 35-year-old woman were stolen during iCloud hacked and posted online. The law enforcement authorities have started the investigation to find out people who are standing behind privacy invasion. However, hundreds of celebrities, actors, and other well-known people, mostly women, suffered from the similar photo leaks. The Fappening, also known as Celebgate, started in 2014 when hackers stole and posted nearly 500 personal celebrity pictures online.[1] Nevertheless, four criminals were arrested and punished; explicit photo leak scandals continue.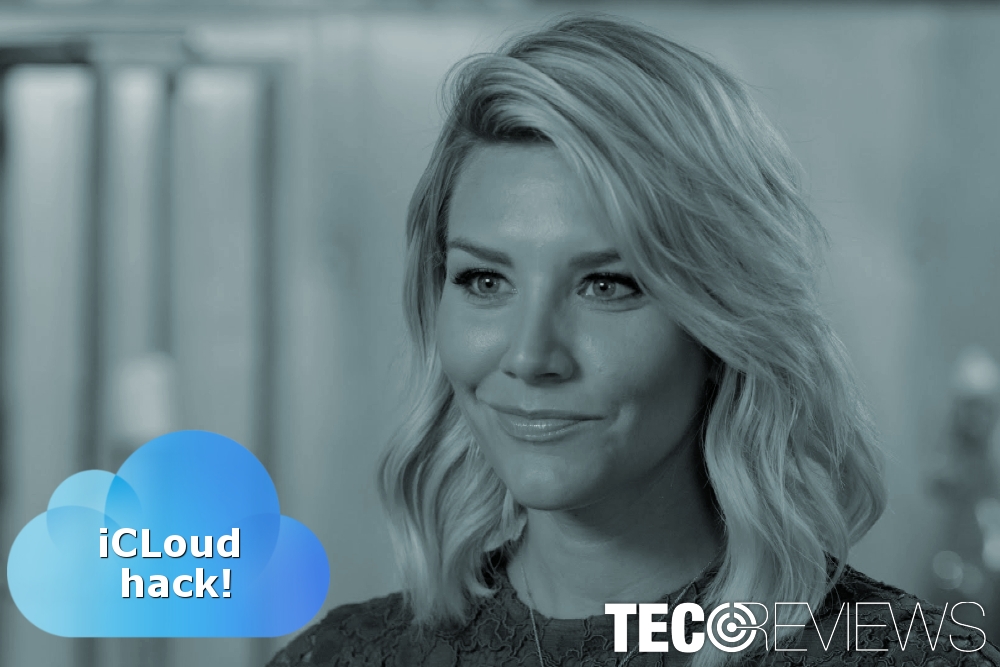 After nudes of Charissa Thompson was leaked she hired Lavely & Singer law firm to get her pictures removed. According to her lawyer, Andrew Brettler, the photo leak "<…>is a disgusting invasion of Ms. Thompson's privacy."
Nevertheless, her pictures were deleted from the website; they still went to the Los Angeles District Attorneys to start the investigation:
we are working with law enforcement authorities to ensure that those responsible for hacking her account and publishing her photos are brought to justice.[2]
Three more women suffered from the Fappening in 2018
Charissa Thompson was the first to start the new chapter of Fappening 2018. However, other women pictures and videos were stolen and leaked too. Among other this year's victims are Mikaela Hoover, Blac Chyna, and Faye Brookes.
The Internet saw 119 nudes of Mikaela Hoover
On February 2018, the new fappening scandal occurred. The 33-year-old actress from "Guardians of the Galaxy" got her iCloud account hacked. Hackers stole 40,000 pictures and posted 110 of them on the Fapening website.
Los Angeles Police Department started the investigation. According to the latest information, authorities have already traced a couple of IP addresses and executed search warrants to get user account details and other information.[3]
Leaked X-rated video of Faye Brookes was viewed more than 100,000 times
At the beginning of this year, the actress Faye Brookes called the police after hack to her phone after which her sex tape was published on the adult websites. According to the media, the video was taken a couple of months ago; however, it was published online recently.[4]
However, it's not the first time when British actress's private video was stolen. In summer 2017, her pictures and videos were posted on the fappening website too.
Leaked sex tape of Black Chyna continues Fappening 2018
Black Chyna's X-rated video leak is an unusual case of the fappening. American model and entrepreneur, whose real name is Angela Renée White, got her sex tape published on Twitter in January. However, it's not confirmed that her iCloud account was hacked.
The speculations on media assume that Blac Chyna herself or her ex-boyfriend Mechie leaked the video, but both of them denies. However, all the answers who is standing behind the video leak will be clear after the investigation.
The Fappening saga began in 2014
The Fappening is a term that was started using in summer 2014. Back then a massive iCloud hack was held. More than 500 private pictures of celebrities were stolen. The majority of victims were women whose explicit or nude pictures were not only stolen but posted on websites or social networks.
At first, it was thought that hackers managed to hack accounts by exploiting iCloud's vulnerabilities. However, further investigation showed that cyber criminals launched targeted attacks against celebrities.
This incident was called the "The Fappening" which means:
a portmanteau of the words "fap"—a slang term for masturbation—and the film The Happening. [Source: Wikipedia]
Alternatively, the data leak was known as "Celebgate."
More than 100 celebrities suffered from privacy violation
Stealing personal pictures and posting them online is a criminal offense that violates user's privacy. Since 2014, more than hundred people got their pictures posted online. While some of the celebrities declined that it was their pictures, other confirmed.
Among those who admitted that they are in the leaked images are Jennifer Lawrence, Kate Upton, Miley Cyrus, Kristen Dunst and many more.
Four criminals were arrested for the fappening
Celebrities who suffered from the iCloud leak went to the legal authorities to take proper actions to find and punish cyber criminals. FBI found four people who were responsible for launching phishing campaigns, hacking iCloud accounts, stealing private pictures and posted them online.
George Garofano, Ryan Collins, Edward Majerczy, and Emilio Herrera received their legal punishment. However, the fappening continues. It seems that there might be more people who are trying to compromise or shame famous women.
Anyone's iCloud can be hacked
According to the investigation, the attackers used phishing emails to get access to iCloud accounts. However, at first, it was assumed that criminals were using security flaws for the hack.
Targeted phishing emails were designed to look like sent from Apple Security Department and get login information, and other personal details.
iCloud users are reminded to be careful and attentive to received letters. It doesn't matter whether you are famous or not, hackers might still steal your personal information and cause you serious problems. Thus, you'd better take precautions.[5]
Tips to protect your iCloud account
Set a strong and unique password. For that, you can use online code generators. But do not use the same passwrod on other accounts!
Enable Two-Factor (2FA) authentication. It will warn about third-party access to your account.
Check the email address before clicking any links.
Note. Apple never sends emails where they ask to confirm your personal information, such as username, password or credit card information.