Find workarounds for iPhone 8 issues
Despite the advantages iOS devices might have over Android phones, the former are not perfect. Like every PC, iPhone 8 users admit that there are quite more than a few irritating errors. Some of them might occur from time to time, while others require the assistance of a technical support specialist. Let us look through the most common (and not so common) issues and ways how to fix them.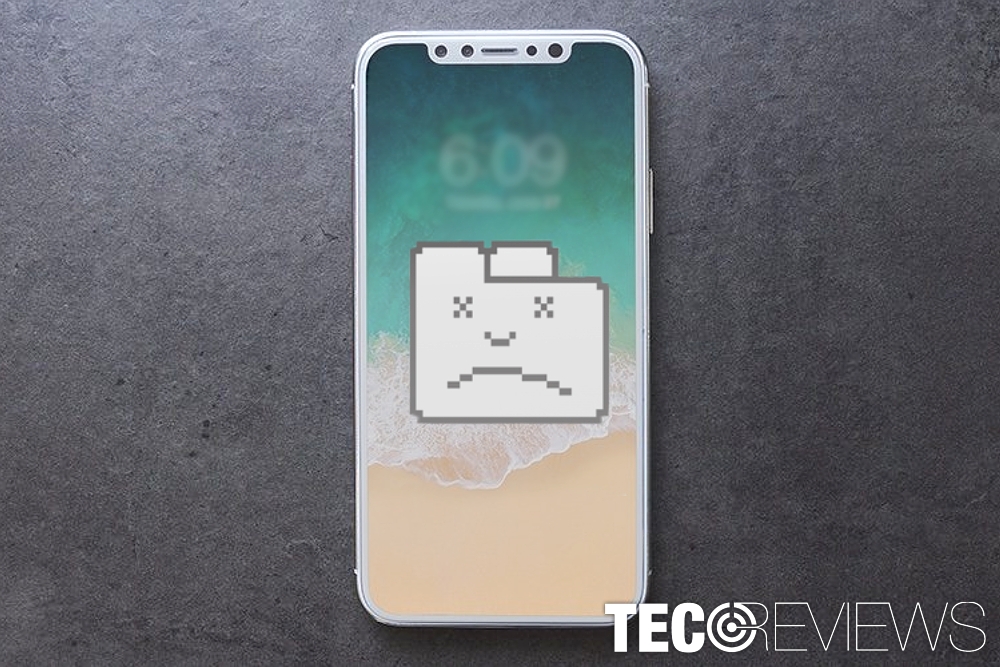 Before getting a closer look at the problems, note that restarting your mobile phone is the first solution you may try when it comes to your phone "treatment." In previous iPhone models, users could relaunch the devices with the home button. iPhone 8 offers a new way to do so, though it may be slightly bothersome.
Quickly press and release the Volume Up button.
Repeat the step with the Volume Down.
Press and hold the Side button (sleep/wake button).
This sequence of actions should reboot the phone.

[1]
Solve "No Service" problem
"No Service" sign might flash on the screen. As a result, you might fail to connect to cellular's provider network. A data outage might be responsible for such error. Otherwise, if the issue seems to be of different origin, reboot the phone.
You might also switch to Airplane Mode for 30 seconds before shutting the mobile down. Resetting current connections might solve the issue. Toggle Cellular Data. You can also temporarily shut down LTE network by opting for Settings.
Then go to Cellular, Cellular data, Options, Enable LTE and tap on Off. Activate it again by opting for "On" option. You may also try this option. Disable Cellular Data. Navigate to Settings, Cellular, Cellular Data, and Toggle Off. Toggle it back.
Prevent your phone from overheating
If you have been playing a game for an hour or two and your phone keeps heating up, it is time to make a break and cool it down. As in other cases, reboot the device. You might also want to check for any applications which might drain your iPhone energy resources. Uninstall unnecessary ones. In addition, turn off location services. Go to Settings, then opt for Privacy and Location Services. Toggle it off at the top.
Fix randomly restarting phone
Once a day restarting phone should not worry you. However, if it repeats this procedure several times a day, force a shutdown. If that does not solve the issue, you might want to check your iPhone at the nearest Apple support spot. You should not also exclude the possibility.
While it is a common belief that iOS is immune to virtual threats, Pegasus[2] spyware has been fishing for iOS and Android victims already since 2016. Thus, developing an interest in cybersecurity might not be a bad idea after all.
Fix Wi-Fi connectivity issues
Occasional disconnection issues or inability to connect to the Web is one of the most common issues not only for iPhone 8 owners but alternative operating system users. Firstly, check whether your modem is operating properly. Reboot it, if necessary.
If the issue still occurs or the Web is extremely sluggish, reset network settings. Go to Settings, then General, opt for Reset and finally Reset Network Settings. This action will make the device forget all previous connections, make sure you have the passwords for the most used ones. You can disable only one, by going to Settings and then Wi-FI. Tap on the "i" letter, then opt for Forget this Network.
Crackling earpiece sound
Some users reported repetitive intermittent distortion sound occurring during conversations[3]. Responding to reports, Apple support team has been investigating the issue. At the moment, the company has reported that the issue is solved in iOS 11.1 developer beta version. Users speculate that the issue might lie in the hardware. Getting the handset replacement might solve the problem.
Repair iCloud Restore issues
The first thing repairing iCloud settings update issue is to reboot the device. If the issue persists, create a local backup on a Mac. Then place the backup to the phone. This should solve iCloud settings inability to update properly.
Fix iPhone 8 failure to connect to App store
Before you begin forcing several solution methods on the phone, check whether the application itself is not experiencing temporal issues. Besides rebooting the device, toggle App Store settings under Settings and Cellular Data.
Syncing the date and time on your iPhone might solve the problem[4]. Go to General then navigate to Date & Time. Choose Set Automatically Off and then set the date and time manually. Now go to App store, leave it open and return to Date & Time settings. Switch to Set Automatically to On. Shut down the app and relaunch it.