Windows 10 Fall Creators update is in progress, and Windows Insiders got a chance to check a brand new Preview Build 16299. This version is available in the Fast ring since the 26th of September. Microsoft continues focusing on operating system's functionality and stability. Therefore, the recent built offers a bunch of new bug fixes, such as crashing Microsoft Edge, upgrade problems and issues with Windows Defender. Therefore, there's no doubt that Microsoft's engineers are working hard on a new version of Windows operating system which will be released on the 17th of October.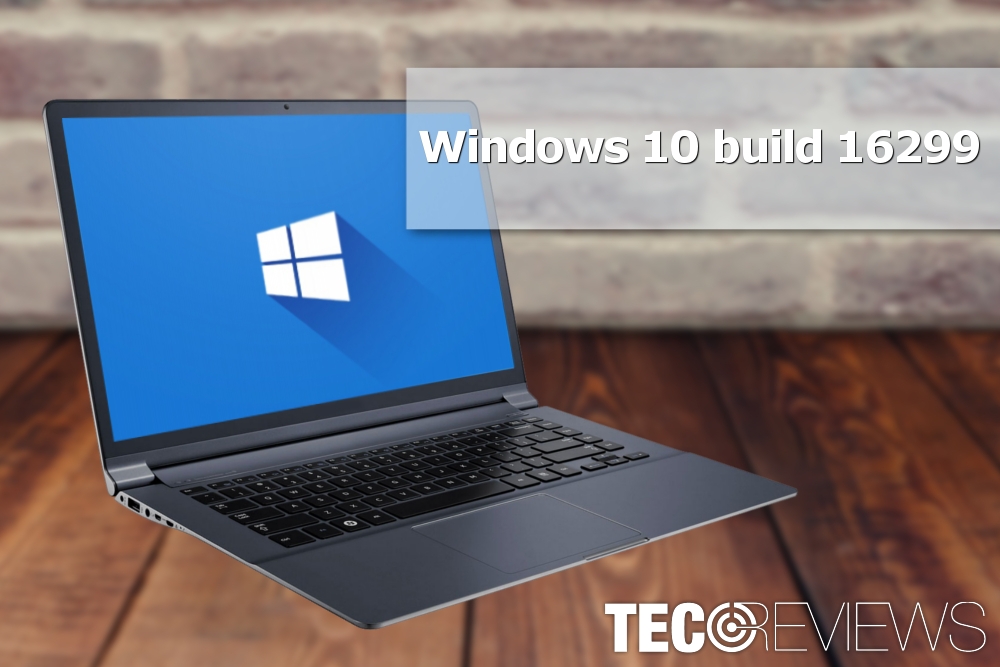 New build was introduced few days after the release of 16296 build
Windows Windows 10 Insider Preview Build 16296 for PC was released on September 22. Insiders were able to install new and additional language packs. This build also fixed an issue with Hyper-V that prevented from creating a VM on third-party network store.
Microsoft also fixed a problem that occurred after clean installing a non-English build. English app names should no longer suddenly appear in non-English versions of the OS. The 16296 build also fixed a problem with gaming apps.
Windows 10 Insider Preview Build 16299 for PC offers a bunch of changes
Four days later, on September 26, Microsoft announced the release of Windows 10 build 16299.  This time the company presents these changes and bug fixes:
Optical drive problems
Previously, Insiders reported about an issue which occurred after upgrading to recent flights. The problem was that the optical drive was not listed under This PC. Thus, the problem is solved.
Microsoft Edge crash problems
Something was wrong with Microsoft Edge's PDF feature. When scrolling embedded PDFs, Insiders experienced an unpleasant Edge crash. It seems that Microsoft is indeed working hard on making Edge a PDF-friendly browser.
Nevertheless, this Microsoft's built-in browser is being continuously fixed and improved; Windows 10 users are still waiting for a bunch of other browser-related error to be solved. One of them is the inet_e_resource_not_found error which bothers users since the release of  Creators Update last spring. Hopefully, this and other Edge problems will be solved in Windows 10 Fall Creators Update.
Error Code 0x80070005
Windows Insiders reported about error code 0x80070005 which occurred during the upgrade procedure of the last few flights. No one can argue that installing updates is a must to protect the computer from viruses. Therefore, this Windows update error should no longer appear and prevent from performing this important task.
Automatic File Download issue
UWP apps were not supporting Automatic File Download notification in order to block an app from downloading.
Windows Defender problem
During testing stage, it was noticed that Windows Defender might download files that are selected to be online-only. The issue occurred when using the file picker dialog and viewing their thumbnails.
How to get the latest build?
Windows 10 build 16299 is available on the Fast ring. Therefore, you can follow these steps and download it to your computer:
Go to Settings.
Access Update & Security.
Open Windows Updates.
Click Check for Updates.
However, if you are not a part of the Fast ring, you should go to Windows Insider Program tab and download the latest build from there.
Windows 10 Fall Creators Update is scheduled on October 17
There's no doubt that Microsoft team is busy. The release of Windows 10 Fall Creators Update is only in few weeks. Insiders continue finding new bugs and errors that causes engineers sleepless nights. However, recent announcements from the company say that the new product is almost done.
Quick overview of upcoming new features of Windows 10
The online community cannot stop talking about new features and improvements that will be introduced with the latest version of Windows. Indeed, Microsoft is preparing plenty of new features, settings, and experience for the customers, starting from better user's interface, input and Microsoft Edge changes.
Brand new interface
After the installation of Windows 10 Fall Creators Update, users will find a brand new interface. People will notice a new home screen, resized start menu and other useful features. For instance, they will be able to access their top contacts easily and share files more conveniently.
Improved touch and input
It's hard to imagine life without touch screens and touch pads. Thus, Microsoft wants to give users a better experience controlling their devices with a finger. Handwriting panel will also receive some improvements. Moreover, users will be able to scroll websites using a pen.
Additionally, new emoji panel arrives with Fall Creators Update.
Microsoft Edge becomes better
Microsoft is trying to make a competitive browser to Google Chrome and Mozilla Firefox. There's no secret that Internet Explorer has never been a well-functioning browser. Thus, all the hopes are put into Edge's improvements.
The built-in browser is said to be faster and safer. Besides, it will have some new features, such as PDF and ePUB support that will make reading and editing various documents easier.