Transmit 5 is a Mac program that allows upload, download, share or manage files between Mac and cloud servers. Created by Panic Inc., the program has a clean interface, file syncing feature and other useful functions that allow managing data on various Internet sources. The Transmit file-transfer program was released in 2005. Since then the company has been updating this [1]tool and recently has presented the fifth version,  which promises higher speed and better user experience.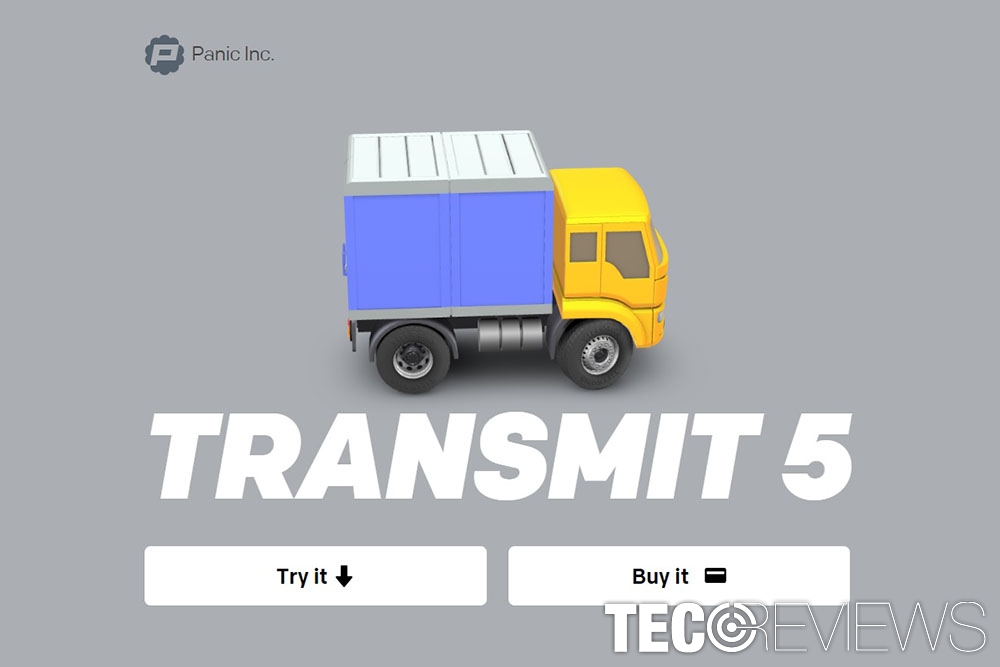 The program now is more than a regular FTP client. It also supports more cloud services and secures user's data by encrypting data with a symmetric algorithm. The transfer app is easy to use and now offer wider services to the users.
The summary of the Transmit 5 review
Pros:
easy to use;
supports more than 10 servers and services;
encrypts data;
affordable.
Cons:
does not warn about file deletion.
Conclusions:
fast and easy to use tool for Mac users;
has new features that make a user experience even better.
How does it work?
The program allows connecting your Mac computer (Requires macOS 10.11 (El Capitan) or later) using internet file-exchange protocols and the major cloud-storage services.
Once you connect your devices and servers, you can easily copy all necessary files from cloud servers and Mac. Using this program is easy and simple. You can drag and drop or copy and paste necessary files or folders.
Additionally, you can take try a new syncing option that allows transferring necessary files or folders automatically.
How to set up a connection?
Setting up a connection requires entering your username, password, secret key and other asked information. The program also offers Quick Connect feature which allows establishing the connection by entering only the most important details.
Features of the Mac transfer app
Panic Sync
The brand new syncing feature allows updating files across multiple devices. It means that if you change some of the files on your computer, the Transmit will update all versions of the file synced in other cloud services.
The program offers local-to-local and remote-to-remote sync function and allows users to customize what entries can be synced and what not.
Besides all the data is encrypted. Therefore, neither company itself nor third-parties can get access to the files and data. Thus, your privacy is safe!
Encryption method
The company uses two symmetric AES 256-bit keys to encrypt user's files. The data is also encrypted on user's device, not in company's servers.[2]
Security keys
The application allows generating and managing security keys inside the app. Therefore, you will be able to secure your data.
Compatibility with various web servers and services
The program is compatible with lots of popular servers and cloud services,[4] such as:
Amazon Drive
Amazon S3
Backblaze B2
Box
DreamObjects
Dropbox
FTP
FTP with Implicit SSL
FTP with TLS/SSL
Google Drive
Microsoft Azure
Microsoft OneDrive
Microsoft OneDrive for Business
Rackspace Cloud Files
SFTP
WebDAV
WebDAV HTTPS
Updates to UI
Transmit 5 has an improved user interface. Therefore, you can take advantage of these five  features:
Activity queue which allows monitoring the progress of file transfer process.
File browser which allows searching for the local and remote files.
Inspector which allows getting information about files on local and remote servers.
Places which allows accessing files and folders you use the most.
Servers which saving servers and cloud storage accounts in order to access easily the ones you use the most.
Improvements to the speed
Transfer speed is definitely one of the most important criteria when choosing such tools. With the release of the fifth version of Transmit app,[3] the company also introduced a better speed, for:
folder multithreading;
remote copying;
instant file transferring;
optimization of UI performance.
The major problem with Transmit 5
No matter how great the program is, it still has one flaw. You might accidentally delete files and do not notice it.
When you delete a file, the program does not bring any warning or prompt asking for the confirmation. Moreover, there's no undo function. Once deleted, all the files or folders are gone for good.
Trying and buying the program
The data transfer app is available on the Panic's website. However, if you have never tried Transmit program, you can take advantage of the ability to try it for free.
Trying the app
The company allows trying the app for 7 days for free. You can test a full version, and if you like it, you will be able to obtain the license key.
The price of the Transmit 5
The program is not expensive, considering that you get a lifetime license for $45. You can pay for the license using a credit card or PayPal.
Are there any discounts?
The company offered a $10 discount during the first week of the launch. However, currently, no discounts are available.
However, if you have bought Transmit 4 after the 1st of July, you can get a free upgrade. You just need to enter your serial number here and proceed the upgrade process.
Transmit 5 seems to be a great data transfer program. However, it does not ask for the confirmation when you delete files. Thus, you have to be careful to avoid unintentional deletion.