Windows 10 Creators Update counts as a second major update in the series of Windows 10. The edition follows Version 1607 (Anniversary Update) released in December 2015. While Windows 10 received much criticism for its numerous bugs and system issues, Microsoft strives to polish it to perfection. While it still has a way to go, let me take you through the short review of what can you expect from the latest update until Windows Fall/Autumn Creators update will land on your device.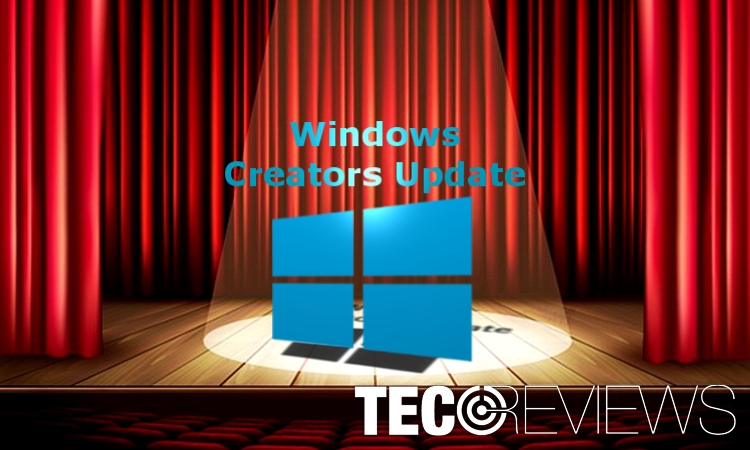 New Features to Discover in Windows 10 Creators Update
Gaming Mode
Passionate gamers will enjoy a special mode which will customize and improve their gaming performance. All you have to do is click on the Start button, then click on the gear icon and choose Gaming section.
In the Game bar, you can set the combination of short keys which will take a snapshot or record a video of your game play. Game DVR settings let you modify microphone and sound levels.
Explore wider privacy options
Obtain More Privacy
If you are conscious of everyone and everything spying on you, additional privacy settings will certainly please your sense for security. You can access the same way as Game Mode. Click on the Start, then on the gear icon (Settings) and enter Privacy section. A long list of options expands. You can customize the settings ranging from General up to App Diagnostics.
You can determine which apps are allowed to use your location. In order to delete traces, you can delete your location history. The Microphone section enables you to deprive certain software of using your microphone. The same applies to camera and background app settings. One of the key benefits is that you can choose which apps to grant more access to your privacy.
Getting Directions with Ink Toolbar and Map on Windows Creators Update
If you are using Windows 10 Creators Update on a tablet, you can simply make use of a digital pen and draw your destination path. Click on the Start button and type Maps. Once you launch the app, click on the pen icon (Windows Ink toolbar), then click on the rhomb with an arrow within it icon. Draw the line from A to B spot where you intend to travel. In a moment, the software will deliver you navigation directions on the left side.
Windows Creators Update allows you to leave remarks on your photos and videos without launching additional image or video editing tools. Microsoft Browser will assist you in organizing your work. The sweep button will allow you to shrink all open tabs. When you need them again, click on the button again.[1]
Pausing Windows Updates
In case you are one of those users who cannot stand continuous Windows update sessions especially if you were in a middle of your work and you accidentally restarted the device, you will enjoy this feature which allows you to postpone the update up to 35 hours. Note that this function does not apply to security updates[2]. The update also offers you a wider choice of books and movies in the books and movies section.
Get ready for Fall/Autumn Windows Creators Update
Story Remix, Windows Mixed Reality, and TimeLine
Right after the launch Windows Creators Update, Microsoft announced that another update would follow the latter. They named it Fall Creators Update. Due to some users' dissatisfaction with the label, British speakers, as well as Australian and New Zealand users, might receive the update labelled as Autumn Creators Update. Here is a couple of new features worth interest.
Graphic designers and video editing enthusiasts might be looking forward to Story Remix[3] With it, they will be able to make a short fantasy movie out of their video much faster. By opening Windows Mixed Reality feature and plugging the respective VR headset and VR motion controllers, netizens will discover the new realms of virtual reality.
Timeline functionality provides users to leap back time to track their past activities from several days to several months ago. If the computer unexpectedly shuts down due to power-cut off, Cortana leads you to the point you were working on before the shutdown.
It is commendable that Microsoft is determined to improve the system to make it more attractive to users. Indeed, the new update offers several intriguing features. The update might take a couple of months to reach your PC. Until then be patient. By the time Windows Creators Update lands on your device, you might escape a series of Windows 10 bugs.