Observing current Apple progress, Steve Jobs might have felt nostalgic[1]. He has a perfect reason for that as the date for the long-anticipated iOS 11 release is approaching.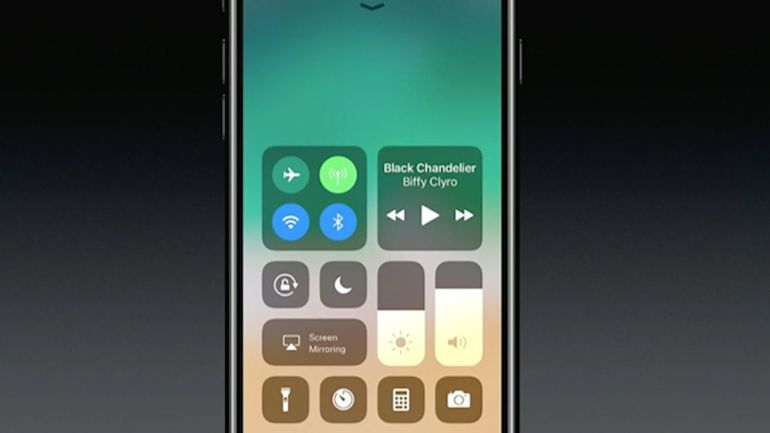 Though the number of mobile users is rapidly growing, mobile devices still cannot replace standalone PCs or laptops entirely. You still need a computer for writing a thesis or arranging a financial report. Mobiles also do not replace computers for gamers. However, the introduction of iOS 11 may revolutionize these norms.
Drag and Drop, Siri Translation, Peer-to-Peer Payments and Much More
The new operating feature synchronizes your documents in different Mac devices. In other words, the reports or documents will be compatible and easy to review in your iPad or iPhone. Those, who enjoy sharing photos, might especially enjoy Drag and Drop feature[2], which enables you to transmit photos from one location to another easier.
Virtual reality fans may get joyous since iOS 11 finally presents its own Augmented Reality. Expect a series of AR games released for iOS in the future. Furthermore, the developers present another revolutionary feature – peer-to-peer payments. This feature boosts online transactions to a completely new level as you do not need to login to your bank account to transfer money. Now you can settle matters simply by transferring the necessary amount of money via iMessages.
Users, who are frequently in need of translation services, will benefit from Siri. Speaking to her in English, you will get the reply in Italian, Chinese, Spanish or French. Since it is still under development, expect amusing answers. However, she might raise your mood by picking the right song for you analyzing your previous choices.
Party lovers will enjoy multi-room audio feature which plays several playlists through different speakers. If you are a significant amount of time on the road, you will find "Do Not Disturb" feature practical as anyone who attempts to interrupt you during a rush hour or another stressful situation, will get the reply not to bother you. Finally, Live Photos will customize your photos by adding a 3-second motion video.
iOS fans might expect for another beta release[3] anytime soon. Less enthusiastic users might wait a bit until Apple polishes the long-discussed features.