The importance of antivirus and reasons to install it today
Computer protection is one of the most relevant topics nowadays, and the public interest in antivirus solutions significantly increased over 2017. There is no wonder why – we've seen three major global ransomware outbreaks in 2017 only,[1] and a rapid growth in distribution of malicious cryptocurrency miners. Both malware types deliver huge amounts of money for virtual attackers, and there is no doubt that similar tendencies are going to remain in 2018.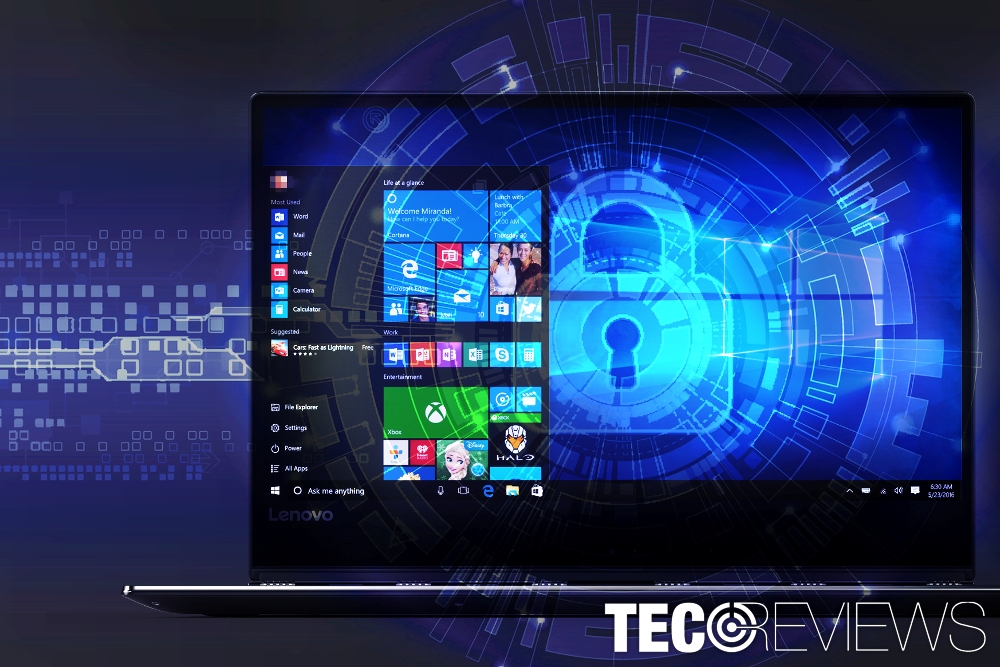 However, is there a way to protect your computer from such malware even using reputable antivirus software? The answer is yes, there is, but in the majority of cases, antivirus isn't the only thing that is required to keep your privacy and data stored on the smart device safe.
You must update your security software so that it would have the latest threat definitions and would be capable of recognizing them. Finally, you must not make mistakes – do not interact with malicious content online and try to avoid visiting doubtful websites. Unfortunately, if you allow attackers take administrator's rights to your computer, even the best antivirus won't protect you from cyber criminals.
It goes without saying that there are less sophisticated attacks nowadays and the majority of virtual threats can get into the system after visiting a malicious website, clicking on a compromised ad or opening an infected file manually. A good antivirus solution can get ahead of these threats and warn you that a malicious file or an attempt to compromise your system was detected and quarantines the threat in seconds.
In other words, it is an irreplaceable helper, especially if you are not a computer technician or simply if you do not have time to follow the latest malware trends and tricks used by cyber criminals[3]. The antivirus software can do it for you, all you need to do is to fill it up with the latest updates – and you're good to go.
Today's market offers a wide range of various antivirus solutions and choosing one can become a highly complicated task. If you are looking for the best antivirus for 2018, you might start reading user reviews, forums, various review sites and then try to comprehend and summarize views and opinions you've read. We have already completed this task for you, and you can find a list of top antivirus solutions for 2018 that will keep your computer protected at all times.
The best antivirus software for 2018
1. Bitdefender Total Security 2018
Bitdefender Total Security 2018 is an excellent antivirus solution that scores extremely high in independent lab tests. Bitdefender offers an all-in-one, cross-platform product that guarantees maximum protection for Windows, Mac[5], Android and now iOS devices.
The key features are multi-layer ransomware protection, anti-phishing, anti-fraud, anti-theft, webcam protection, speedy performance and 24/7 support. The new security product has BitDefender Autopilot™ and Photon™ performance-improving features that make optimal decisions for better security and adapt the antivirus for the hardware and software configuration to keep the computer at its peak performance with this powerful antivirus running at all times.
Besides, Total Security 2018 provides Game, Movie and Work modes which automatically detect what you're doing and doesn't bother you with annoying pop-ups.
Finally, Bitdefender Total Security 2018 offers Parental Advisor, Bitdefender Safepay, Privacy Firewall, File Shredder Social Network Protection, Quick Risk Checker and Password Manager to ensure maximum privacy protection. At the moment, the security suite costs $44.99 (old price $79.99) per year and allows three computer protection with a single license, which is a pretty good deal.
2. Norton Security Standard
Norton by Symantec provides an outstanding security product for everyone looking to protect their PC, Mac, Android or iOS device. The security software guarantees real-life protection against major security threats such as malware (ransomware, Trojans, other viruses).
What's important is that Norton gives you 100% guarantee that a Norton expert will help to keep your device malware-free or you will receive a refund. In other words, if the security expert fails to remove a virus, you will get a refund.
The software costs $39.99 (old price $69.99) per year and protects one device only. If you wish to add multi-device protection feature and use a web portal to manage each of your devices, you can upgrade to Deluxe version and pay $49.99 (old price $89.99) per year.
3. Kaspersky Anti-Virus 2018
Although there are a lot of discussions about Kaspersky's reputation at the moment,[4] we are going to stick with its malware removal capabilities and wait until things become more clear. Kaspersky Anti-Virus 2018 software suite for 1 PC costs $39.95 per year and provides award-winning security for your computer. It is capable of warding off malware, spyware, and securing you from phishing and dangerous websites as well.
What is more, Kaspersky's product doesn't aggravate your computer so you won't have to experience system slowdowns in order to stay safe while on the Internet. With a user-friendly interface, this product helps to keep your PC, Mac and mobile device protected at all times. Kaspersky Anti-Virus 2018 suggests extra security settings to keep your kids away from inappropriate content, adds password manager and provides file backup and encryption option.
Finally, the software ensures privacy protection and secures your money transfers as you shop online. It goes without saying that such a long list of extra features definitely makes it one of the top options to choose from.
4. Avira Antivirus Pro 2018
Avira Antivirus Pro offers an incredible computer-protecting product that puts your identity, finances, and other sensitive data behind a secure lock. With a license that costs $35.99 a year, you can protect up to 5 devices at once, which is actually a great deal. Besides, you check if you like the product with a free 30-day trial for PCs.
Avira's easy-to-use user interface allows configuring software's settings without any problems. You can customize the security product to meet your expectations and needs. Avira offers an anti-ransomware feature that we all seek for at the moment; also, it lets you manage what removable devices can be connected to your computer. Finally, the security software protects against zero-day attacks and advanced persistent threats.
5. Malwarebytes 3.0 Premium
Malwarebytes 3.0 is an innovative product that combines features of a traditional antivirus and anti-malware product. The team behind Malwarebytes' products seek to provide maximum protection against nowadays' threats and make the security solutions simple and easy-to-use. Therefore, the new software keeps your computer protected 24/7 with real-time protection feature, anti-exploit, anti-ransomware, anti-malware and anti-spyware and of course, anti-rootkit options.
The software defends you against malicious web pages. Although there are versions for Macs, the main one targets the market that relies on Windows operating system. You can test the software using the 14-day trial option and then obtain the license for $39.99 a year.
More to come
Some of the top security software vendors haven't provided their solutions for 2018 yet, and we can't wait for their launches. Shortly, we should get our hands on the following list of products and see what they are capable of:
McAfee AntiVirus Plus 2018;
Avast Pro Antivirus 2018;
ESET NOD32 Antivirus 2018;
Trend Micro Antivirus+ Security 2018;
F-Secure Anti-Virus 2018;
Webroot SecureAnywhere AntiVirus 2018.
In case you decide to wait for the release of one of the aforementioned products, stay extremely careful while browsing the Internet. Avoid entering passwords into insecure web pages and consider creating a data backup to prepare yourself for an unexpected ransomware attack.
Please share your thoughts about the best antivirus software of 2018 – how would you edit this list and which antivirus product is your favorite one? Your comments about particular products may help other community members decide which one to choose for computer protection.