Best mini PCs for you
If you are constantly travelling, but due to certain reasons, a laptop is not an option for you, you might consider obtaining a mini PC. Observing the latest trends, you can choose from a wide choice of mini PCs. Note that you will need to acquire a monitor, keyboard and a mousepad to experience the performance of a mini PC. Depending on your needs, you might choose a more expensive device but which allows you the joy of gaming or opt for a less powerful PC which satisfies your everyday virtual needs. In addition, before making a purchase, consider these qualities: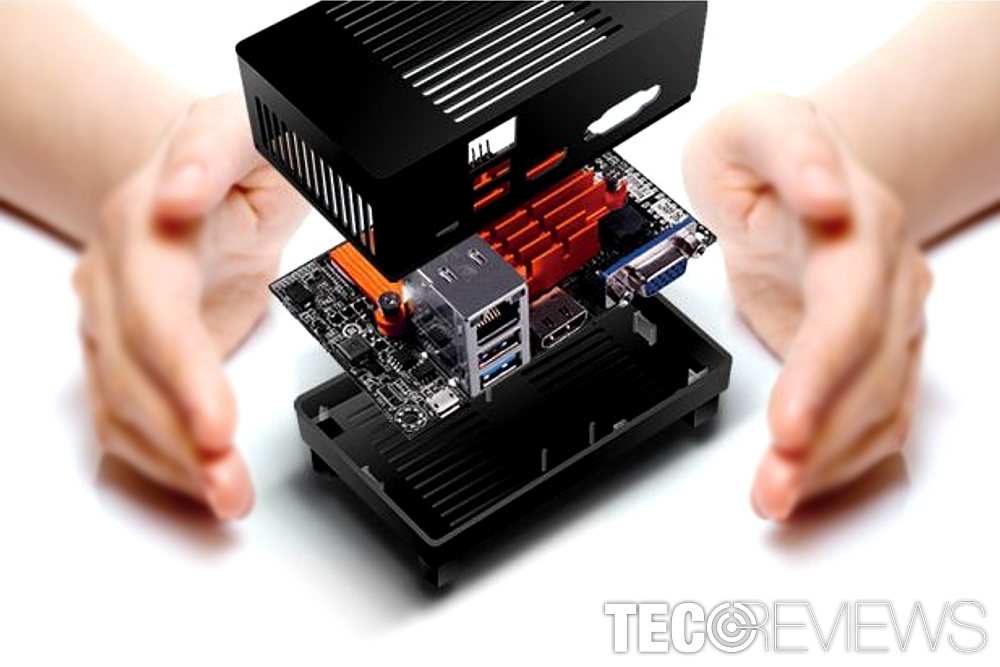 Fanless devices
Barebone vs. ready-to-use PCs
Upgrade possibilities
The number of HDMI, VGA, and USB ports
If silent environment is a great value to you, you want to purchase a fanless mini PCs. Though they are less powerful, they operate without any noise. They are also resistant to nature phenomena: rain, heat, etc. Furthermore, if you intend to expand the abilities of a device in the future, opting for a barebone mini PC might be a wiser solution. The specifications, indicating how many SATA support and USB, and HDMI ports it contains, might also help decide the best mini PC for you.
Minix Neo Z83-4 Pro
This is another solution if you are looking for a compatible but sufficiently powerful device. It will easily fit in your bag. The Minix Neo Z83-4 Pro contains Intel X5-Z8350 (64-bit) 1.97 processor with the integrated 4GB DDR3L. The latter feature is one of the key benefits in contrast to other popular mini PCs which only offer 2GB memory.
You will get 32GB storage. In addition, Intel HD Graphics will ensure sufficient video streaming quality. You might also like that it has 3.5mm stereo jack, 3 2.0 USB, and one 3.0 USB ports. At the moment, you can get this mini PC along with a mini keyboard for $189.[1]
Intel NUC Kit NUC6i5SYH
In case, the above-discussed sample does not meet your expectations and you superb visual quality; you might consider purchasing Intel NUC Kit NUC6i5SYH. It contains 6th generation Intel Core i5-6260U 1.8GHz processor and Intel Iris graphics 540.
If you are not a hardcore gamer, you will enjoy its superb resolution while gaming and watching movies. The mini PC will ensure a fast data transfer as well. With these features and integrated Windows 10, this is one of the best choices for students. At the moment, its price fluctuates around $383.
Intel NUC Kit NUC6i7KYK
As complicated the title of this mini PC may seem as powerful it is. The price of this device which fluctuates approximately $580 suggests its technical capabilities. In short, if you are a gamer, you might have come across this sample.
Though it is bigger than other Intel mini PCs, you will gain i7-6670HQ Core 2.6GHz quad-core Skylake processor. Iris Pro Graphics 580 will ensure the superb visual quality of a game. Naturally, if you decide to equip it more, two M.2 slots supporting SATA 6Gbps four PCle Gen 3 drivers will come in handy.
A couple of SO-DIMM sockets will maintain 32GB of DDR4/2133Mhz RAM[1]. In Intel NUC Kit NUC6i7KYK mini PC, you will find a pair of USB 2.0 and a couple of 3.0 ports. Note that you will need to add your RAM and hard drive.
Eggsnow Aluminum Fanless Core i5
This is another sample which combines power, elegance and moderate price. In general, Eggsnow mini PCs possess high technical specifications. Depending on your needs, you can choose 4GB Ram version with Intel Core i5 4200u 1.6GHz processor 128GB storage and SSD card. At the moment, its price is, approximately, to $297. The 8GB RAM version differs by 80 dollars but offers you 1TB HDD storage.
Besides the integrated Windows 10 Pro, you will be to switch to Windows 8 or Linux Ubuntu. You will also like that this mini PC has 4 USB 3.0 and two 2.0 USB ports. Eggsnow Aluminum Fanless Core i5 is certainly a good choice as its considerable fast processor will deliver quality video display service as well as light gaming.[2]
Acer Revo One
If you are a fan of Acer brand, you will enjoy not only its convenient and elegant design but its technical side. It comes with 4GB RAM Intel Core 2.1 GHz processor. It provides spacious 1TB hard drive.
It also includes a pair of 3.0 and a couple of 2.0 USB ports; HDMI for TV or a monitor display.[3] In overall, this is a good choice for everyday use. Now you can get it for $359.
Lenovo ThinkCentre M700
This mini PC is universal for daily use and light gaming. It contains Intel Core i5-6400T Processor that it can boost up its performance up to 2.8 GHz , 4 GB RAM, 500GB hard drive storage. Note that it comes with Windows 7 but can be switched to Windows 10. You will have to complete certain steps in a Lenovo page. Intel HD 530 graphics will ensure efficient visual quality in most of the games.
However, since it is not designed for hardcore gaming[4], you will need to set the settings to lowest. Lenovo ThinkCentre M700 contains two USB 3.0 and two USB 2.0 ports. It can be called the smallest PC, but it surely does not lack in performance. You will also notice its durability in high temperatures and similar environmental shocks. Lenovo ThinkCentre M700 now costs $659.
Dell Inspiron i3050
If you are looking for an optimal solution, which could grant you efficiency for a medium price, then, you should consider purchasing Dell Inspiron i3050. You will get a 2.41GHz processor with 2 GB, three USB 2.0 and two 3.0 ports. Depending on your needs, 32GB storage might be a highly practical virtue.[5]
With pre-installed Windows 10 Bing, you will be able to browse the web. Speaking of other entertainment, this PC with integrated Intel HD Graphics[4] will be able to deliver you efficient Netflix HBO, Hulu streaming movies, TV series, and programs. At the moment, you can purchase it for $330.