Emulators – your shortcut to Android games on Windows
What if you can run Android apps on Windows 10? Luckily, this idea has already crossed software developers' minds a while ago. Consequently, Android emulators have come into daylight. Those, who are not familiar with the definition, an emulator is a program which permits to run the program designed for one operating system to function on another. Though the number of mobile users is gradually increasing, netizens use Windows OS as well. Until now, there have been multiple emulators designed to run on standalone computers and vice versa. In this article, we will concentrate on Android emulators which are designed to run on Windows 10 and its older versions.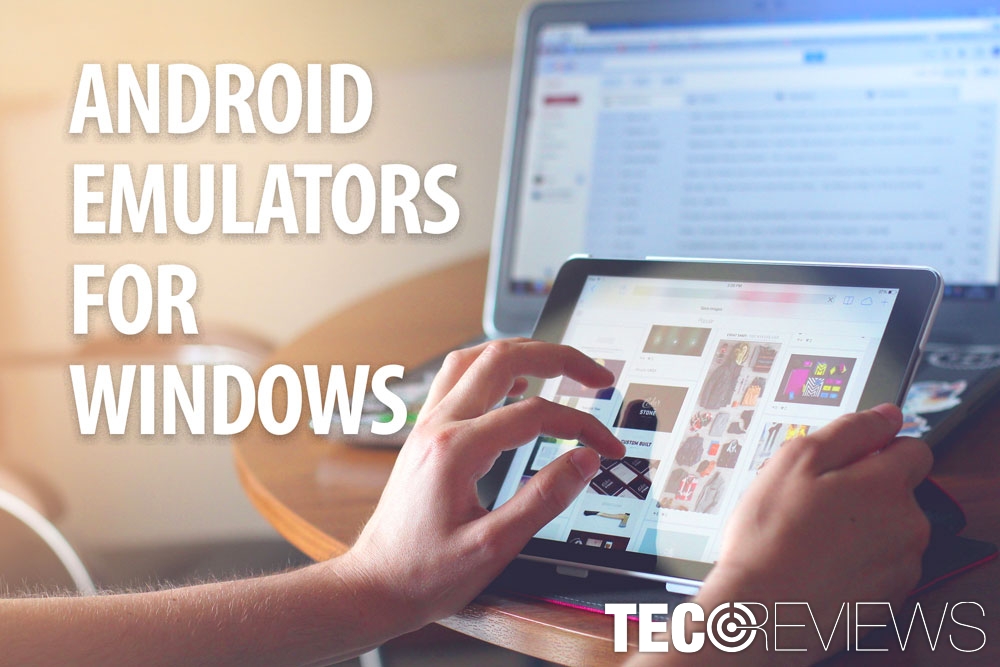 Andy (free)
Previously known as Andyroid, this emulator might please gamers' thirst for games. It works with the assistance of Oracle Virtual Box[1] which results neither in a mobile nor PC slowdown. It enables the user to remotely play games on PC. The free version grants a myriad of features[2]:
compatible with Windows and Mac OS
Fast app synchronization with the device
openGL hardware support
cloud save on Android
keyboard mapper
Genymotion (partially free)
This utility might be more relevant for software developers of product reviewers who want to save time and test the application without purchasing the necessary equipment. The app permits you run multiple programs at once.
It offers over 3000+ virtual device scenarios and app manipulations. The utility should also help software coding process, especially netizens who prefer Java API. However, if you an ordinary user, the basic plan for independent use might seem too costly. Desktop Edition for individuals is offered $99/a year.[4]
KOPlayer (free)
This quite new utility is presented as one of the most efficient emulators which grant users the probability to play Android games and run applications. According to its official site, it is built on x86 and supports OpenGL and hardware acceleration. It contains integrated APK downloader so you do not need to go download the apps again. Though you may get irritated by occasional bugs, considering it is free, it is certainly a good option.
Windroy (free)
If you are familiar with Android emulators, you probably have heard about this software. It has been for a while on the market and gained respective popularity among netizens. The utility perfectly runs on older Windows versions.
Even though it targets gamers, the software will boost the efficiency of regular apps. According to its developers, it is the combination of YouWave and BlueStacks. It runs Android 4.0.4. Though it contains neither audio nor automatic APK installer, the utility is still a sufficient solution.
Nox (free)
This is another software oriented at gamers. You will be able to experience the best of gaming as the software boosts up the movement sensitivity features which will give you the sense of actual controller.
Nox is based on Android 4.4.2, compatible with X86/AMD. It also maintains FPS format, keypad control, and smart casting. If you have a touchpad, Nox will certainly be a superb option.
YouWave (partially free)
The emulator happens to be one the older samples of this kind. Nonetheless, it still functions properly. It works on Ice Cream Sandwich version, the premium version supports Android 5.1 Lollipop version.
YouWave might be praised for easy manual and user interface. In fact, the developers aimed to make it a universal. It will allow you play common games. As other our discussed software, the utility is also compatible with macOS.
Xamarin (partially free)
This is another tool for software developers. Beside Windows, it is also compatible with MacOS. It lets you use native UI and API. If you are used to working with Java, Swift, you will experience no difficulties in discovering the benefits of this utility.
The application also gives enough room for creators to test their apps to detect and eliminate bugs. Xamarin delivers explicit crash reports and lets you communicate with software testers to make use of their remarks.
ArChon (free)
This software is primarily designed for Chrome rather than the operating system itself. Specifically, it functions as a Chrome browser extension. It is designed for running on 64-bit and 32-bit operating systems. Once you install it, you will be able to run Android programs.
Though it is quite unusual, the installation is quite tricky and takes time. The application requires you to install APK (Android Package Kit).[4]