Bitdefender is a Romanian company which has been around in the cyber security field already for more than a decade. Since then, it has managed to embed their name in the cyber world. Now it claims to have over 500 million machines running the software which makes the largest infrastructure.[1] However, it is not simply the name, the company managed to earn netizens' trust with sufficient anti-virus products. Observing the needs of users and current trends in the virus world, the company has devised reliable software capable of facing most elaborate recent malware[2] and virtual threats. This time, Bitdefender Total Security 2018 comes into view.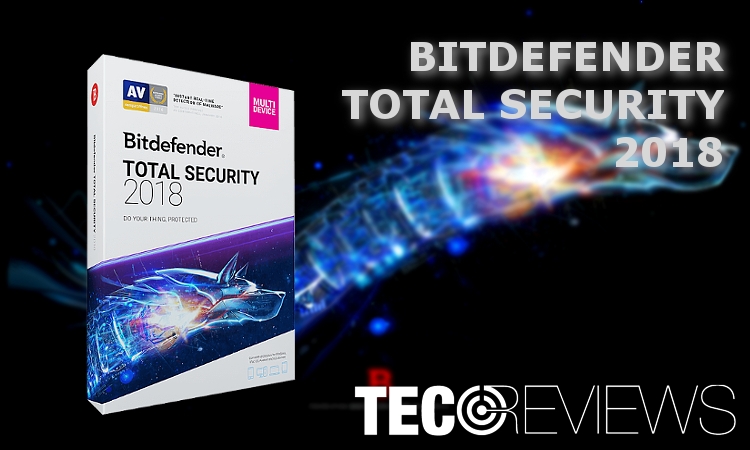 Bitdefender Total Security 2018: combined power and simplicity
Whether you are a proficient computer user or less tech savvy netizen who cannot tell a difference between a tech support scam and a genuine system alert, protection against ransomware threats and minor malware certainly concerns you.
In this regard, Bitdefender Total Security 2018 does not lag behind its previous versions. It earned maximum 18 points in the tests conducted by AV Test Institute.[3] It should be noted that after testing its endpoint security 6.2 version, AV Test Institute has awarded Bitdefender the title for best performance.[4]
Speaking of Total Security 2018, it also manifests proper protection against URL websites infected with malware and phishing attacks. It blocked 90% of malicious addresses. Users may especially appreciate the fact that the computer processes do not diminish during the scan.
What's new: SafePay, File Shredder, and customized system alerts
Even if you occasionally shop online, performing banking transactions safety is certainly a relevant issue. SafePay launches a new tab, where you can perform a banking operation without worrying about a cyber attack.
Virtual keyboard features
In addition, virtual keyboard lowers the risk of encountering keyloggers. It also assists you with its Password Manager. Wi-Fi Advisor helps you pick most secure wi-fi hotspot.
One of the exceptional Bitdefender Total Security offers is its File Shredder. Ever wasted minutes or even hours to delete specific file or folder? Now you can permanently eliminate a file with this function. You only have to right-click on the file, scroll down to locate Bitdefender and choose "File Shredder."
Ensuring your privacy with Webcam Protection
Few of you might be aware of the fact there are multiple ways to spy on you via your web cam even if Skype or a similar app is not open. Total Security protection prevents programs from acquiring unauthorized access to your web cam.
Bitdefender Updates and settings
You can also configure automatic app updates. By accessing the settings, you can choose which app notifications pop up once an update is required.
Advanced Threat Defense keeps you informed of the cyber security status of the system. If certain system process reaches a certain level, you will see the messages notifying of a possible threat. This functionality is connected to Bitdefender's Global Protective Network to evade latest malware assaults.
Safe Files function enables you to create a file vault where you can put all your crucial documents. Then, they are encrypted – a countermeasure against ransomware viruses.
Key features of Bitdefender Total Security 2018:
SafePay grants you protection against keyloggers; opens up in a separate tab;
Sufficient protection against phishing attacks and ransomware;
No system slowdown during the scan processes;
Improved firewall protection;
Protection for Mac OS and Android;
Now let us take a brief look at the negative aspects of the application.
Bitdefender Total Security 2018, but what about cons?
Considering the key features of the application and its functionalities, its few competitors perform slightly better in malware detection tests. Thus, if you are extremely cautious of a possible cyber attack, this aspect may annoy you.
Though Bitdefender Total Security 2018 secures Mac OS systems as well, its features are somewhat limited. Unfortunately, the latest edition provides no sufficient online backup services.
Final remarks on Bitdefender Total Security 2018
The software justifies its name to grant superb performance and proper protection against virtual attacks. You will enjoy its easy manual and more polished firewall protection.
Though the edition is a bit costly – $69.99 – in comparison with its similar competitors, it is certainly worth a purchase.
Bitdefender Total Security 2018 gets 4.5 stars in overall.