Trying to convert videos to a different format for the very first time can be extremely discouraging. Figuring out which format you should use is tough to begin with, and even after that many video converters will force you to configure numerous other technical settings that can very often appear overwhelming.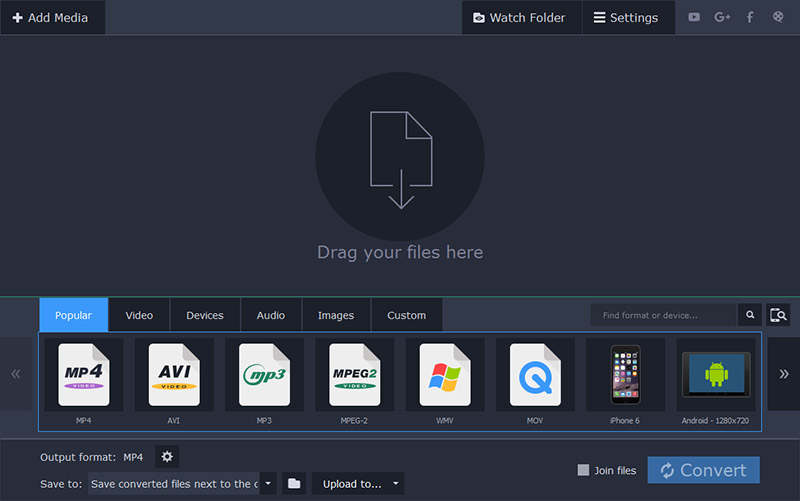 The easy way out of all that is to use Movavi Video Converter instead. It is a simple yet extremely effective video converter that is able to convert video formats in just a few clicks. Because it is so intuitive, you'll be able to not only convert videos, but also take advantage of all of its other features – some of which are really very useful.
When it comes to converting videos, you can quite easily convert files from one format to another by simply adding the video to the software, selecting a format, and then clicking 'Convert'. For example if you were converting MP4 to AVI you'd select AVI as the format.
If you're not quite sure what format is best then you can instead opt to use one of the hundreds of presets that are available and encompass various devices and platforms. By using these presets the software will automatically use the best format and settings for that device or platform – making the entire process that much easier.
As you can see it really is very straightforward, and using the other features of Movavi Video Converter will come just as easily. By exploring them you'll be able to:
Convert audio and image files between various formats.
Cut and combine segments of video to remove unwanted parts of your video and merge clips together.
Create animated GIFs out of video clips.
Extract audio from video files.
Enhance the quality of videos and correct common issues such as pixelated or blurry footage.
Insert customizable text to create captions, subtitles or watermarks.
Grab 'stills' directly from the videos.
Crop or rotate the video orientation and frame.
Effectively Movavi Video Converter is more than capable of acting as an all-in-one media converter that has a host of features to make sure you're able to create and edit your media files to your heart's desire. Due to the fact that it is so easy to use it won't take you long to become fluent with these features, and from there on out the sky is the limit.