Amazon browsing history can tell about you a lot. Every time you want to check the prices or look for an idea for a birthday present, the online shop track your steps. Based on this information, Amazon, as well as other websites, might display ads for associated products. We can only imagine how embarrassed you might be if you share a computer with someone else and looked up for some delicate product. To receive less personalized ads and revealing less information about your future buys for Amazon, you can remove your browsing history before you leave this popular online shop.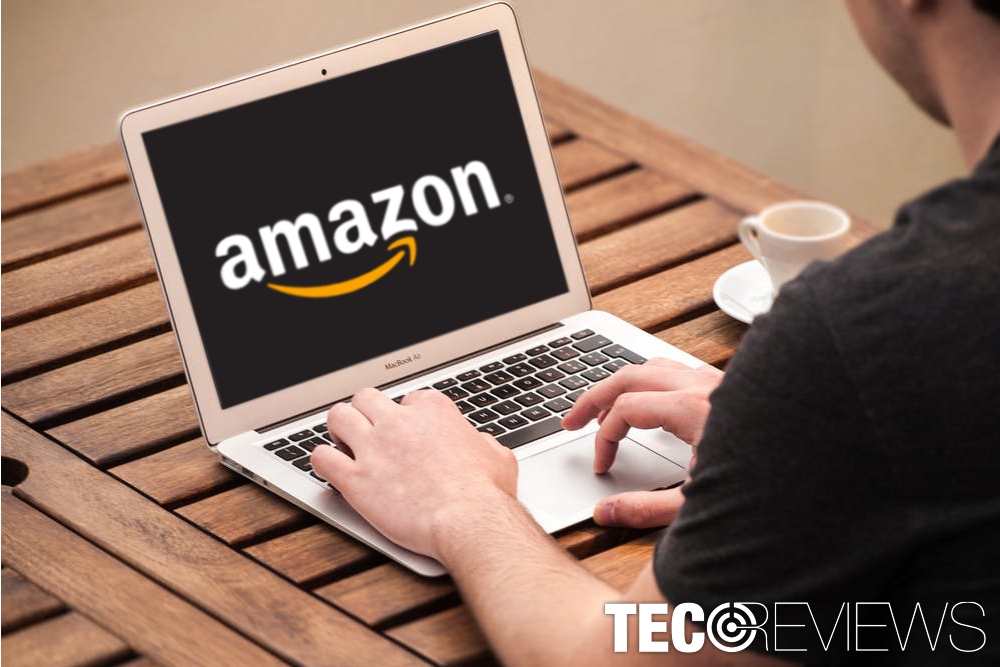 Interest-based ads are all over the Internet. They might be not only annoying[1] or freak you out, but tell about your interests more than you want to reveal. If you are not satisfied with current data tracking (or should we say official spying?) activities,[2] you are most likely to be interested in cleaning your browsing history form each e-shop or search engine.
Reasons to delete Amazon browsing history
Everyone has their own reasons why they own reason why they do not want to keep Amazon browsing history. However, most of the time people just want to reduce the amount of personalized commercial content online or prevent their family members or co-workers from knowing what they want to buy.
If you are not the only one who uses the same Amazon account, you might easily learn what a person wants to give you for a birthday or Christmas. The opposite situation might occur as well. Therefore, cleaning viewed items on Amazon helps to save the surprise.
Of course, pushing your spouse to create personal account might be a solution to the problem. However, if both of you share a computer, targeted ads might still reveal what you have been searching for on Amazon.com.
If you are not the only one who has access to the PC, you might also find it disturbing that your family members, co-workers or any other person who can use the same device can now what things are in your "to buy list."
The majority of users check information and prices of products online if they do not feel confident to do it offline. Therefore, if you accidentally leave your Amazon account logged in, or some personalized ads or purchase suggestions pop up, someone else may learn something new about you that you do not wish to reveal.
Related purchase suggestions
Lots of users report that related purchase suggestions are annoying! However, Amazon has its own reasons why it delivers them.[3] If you bought Fitbit a few months ago, you definitely do not to buy another one now. Undoubtedly, related product offers might be useful and actually needed. But let's be honest, it rarely happens. Who needs to buy two computers at the same time?
Targeted ads on other websites
There's no secret that other sites or advertising networks might find the way to access your browsing history. Therefore, Amazon shopping offers might appear on some websites you visit. Therefore, clearing your browsing history might help to reduce the number of targeted ads.
How targeted ads works?
There's no secret that all your clicks, scrolls and other moves online are tracked, collected and carefully analyzed by advertising networks. Everyone is spying on in order to provide you targeted ads and hope that you click them, buy the product and make everyone happy.
The key element of the targeted advertising is a browser cookie.[5] It allows storing the information about viewed or bought products. Additionally, advertising networks and websites can get access to this information and based on this knowledge deliver ads which are more engaging.[4]
For instance, if you looked up for a kettle on Amazon and later visited another website in the same advertising network, you might find Amazon ads that offer to buy kettles. Such targeted ads encourage people to buy a particular product, assuming that if you searched for it, you actually need it.
Instructions for clearing Amazon browsing history
Go to amazon.com, enter your email and password to login into your account.
Near the "Departments" section, you should see "Browsing History" option. Click it.
Now you should see all the items you looked for on Amazon. You can remove them individually with the help of "Remove item" button.
However, cleaning each of the items manually is a time-consuming task. If you want to speed up this process, you can clear your search history automatically:
Open "Manage history" tab which is located on the upper-right;
Here you will find "Remove all items" button. Click it to remove all browsing data
Turn off your Browsing History entirely
Amazon also suggests turning off browsing history on Your Browsing History page.  The company claims, that if you hit "Turn off browsing history" button, recently searched items will not be saved in your browsing history. However, this feature only works if your browser is cookie-enabled.