Have you ever dreamt of having not to do your housework? So did we. Numerous times we were hoping that piles of dust on the floor will magically disappear (spoiler alert: it never happened). But it seems that modern technologies might make this dream come true. Vacuum robots[1] is no longer an unrealistic idea. If you have been saving money for a vacuum robot, hoping one day to see this little creature doing your housework, we have good news for you. It seems that one of the best tools on the market currently costs only $100.[2]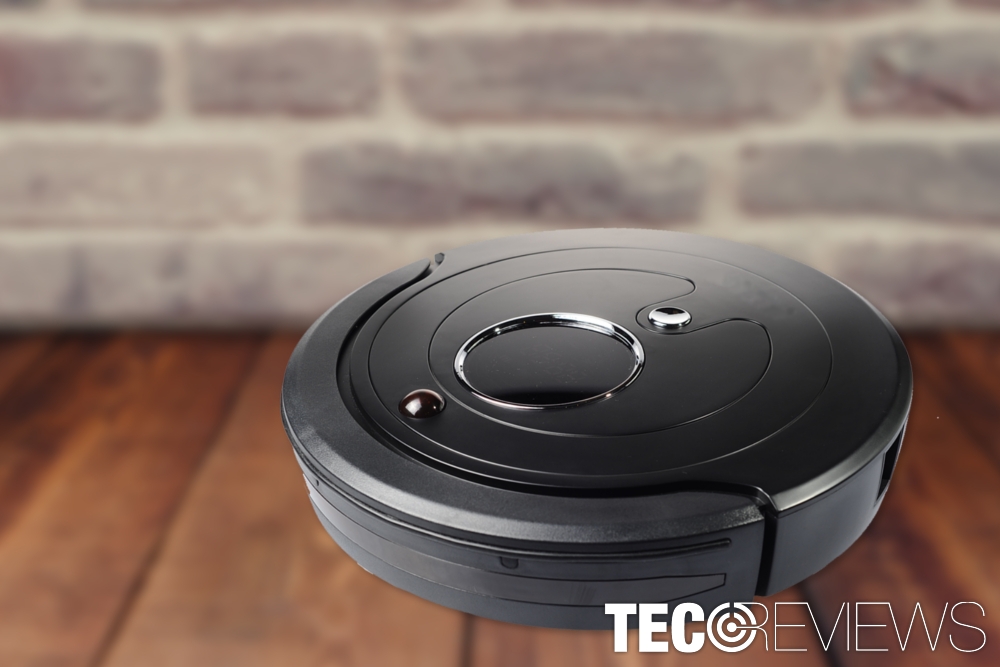 Probably, we can all agree that housework, especially during winter time or if you have pets or little kids, is not the most exciting task. Thus, vacuum robot seems like a life-saver. It can clean the dust and dirt from the floor for you. Nevertheless, house-cleaning robots still seem like a scene from science fiction movie, the vacuum robots are the reality.
For a while, these modern gadgets were pricey for the majority of people who would like to accommodate this device at their homes. However, Evertop robot vacuum cleaner breaks the myth. It's actually affordable. If you hurry up, you might get if only for $100 on Amazon's sale. If you cannot imagine how much such device might cause, we can give you a hint. The price might vary from $200 to $1000.[3]
The main features of the Evertop robot vacuum cleaner
Evertop is a tiny robot that is an alternative for an ordinary vacuum cleaner. Indeed, this tool not only saves space but also lets to spend less time cleaning mess at home.
Cleans various types of floors
The robot works on hardwood, marble, granite and tiles floor. It can clean dust, dirt or crumbs with the help of two side corner brushes. It has a big dust container box, so you do not need to worry about emptying it frequently.
However, it might have some problems with carpets and rugs. The device might be unable to move if the fiber is long. Thus, it may not be an option if you have decorated your home with Persian rugs.
Charged battery allows it work for an hour
Differently than regular vacuum cleaners, vacuum robot does not need to be plugged into the power source. It has a chargeable battery. A fully charged battery allows the device work for an hour.
You will be able to see its power capacity percentage and balance time on the screen. An empty battery can be fully recharged in 3-4 hours.[4]
Cliff detection
If you are afraid that the robot might fall from the stairs, you should get rid of this fear immediately. It has a cliff sensor which prevents from this accident. It is said that Evertop vacuum robot can protect itself from 1.97inch above height.
Strengths and weaknesses of the gadget
Pros:
easy to use;

cliff detection;

big dust container;

ability to reach and clean hard-to-reach corners;

easy to carry on;

does not use a lot of space.
Cons:
battery life might not be as good as promised;

might get stuck;

has problems detecting furniture and other small objects.
Just like any other gadget, Evertop has its disadvantages. For instance, it may need to be recharged after 30 minutes of cleaning. However, compared to other devices in the market, it's one of the best choices. It is affordable and definitely helps to do your housework.
Do I need vacuum robot at my home?
Yes, you do. Especially, if you have kids who love eating cookies, a dog who always comes back from the yard with dirty paws or a cat whose fur is everywhere you look around. Nevertheless, this gadget cannot do the best on carpets; it can perform pretty well on a hardwood floor.
Compared to regular vacuum cleaners, this device is small and does not require much space. Besides, you don't even need to spend hours trying to reach corners under your sofa. This small tool will do it for you. All you have to do is to put it on the floor, turn it on, and your job is done.
While this little creature cleans the floor, you will be able to enjoy your book, scroll more on social networks or catch up with latest world's news.
The robot might replace your cleaning lady in the office too
Vacuum robots are not only helpful at home. They can be used in workplaces too.[5] Even if you run a small office, dirt and dust are unavoidable, but having a cleaning lady coming every single day may not be an option for all companies. Therefore, investing in such robot might keep your office clean.
Besides, having a little creature slipping through the office might brighten your colleagues or employees day. The helpful robot might become a tech-pet even if your office has a no-pets policy.