Perhaps none of you feel comfortable knowing that you are under constant watch. What is worse, you may soon get paranoid thinking that every Windows lag is the sign of an unauthorized access. Luckily, cyber security software developers find a way for less tech-savvy users to identify any intrusion/spyware operating on the device. Indeed, locating them is not an easy task as there is a myriad of them: keyloggers[1], rootkits, backdoors, etc. Though they are not as complex as file-encrypting threats, they are no less dangerous as they open the cyber door of your operating system for other computer viruses. Before you get really distressed, take a look at the five programs which detect intrusion software before it manages to inflict more severe damage.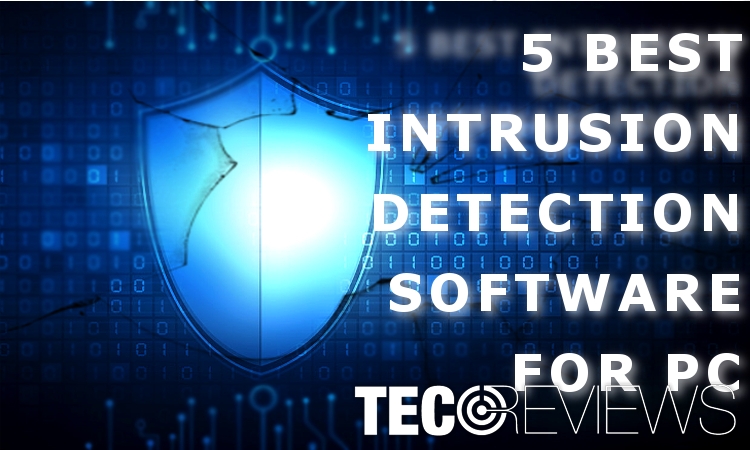 Malwarebytes Anti-Rootkit BETA (free)
If you are lucky enough having no encounter with malware experience, you might have heard the brand of Malwarebytes. They specialize in cyber security so you might be aware that it offers users and corporate persons a wide range of anti-virus, mobile malware scanners, anti-ransomware utilities. Note that in 2014 their Malwarebytes Anti-Malware was awarded with Best Repair title.
In order to meet picky users' needs, the company also offers intrusion software, specifically, rootkit detection utility – Malwarebytes Anti-malware BETA[2]. Rootkits are not ordinary threats as they operate in disguise and you may not even suspect having it until bigger computer threat enters your system.
It does need to a specific application to function as well. Since it operates via well-hidden files placed among your registry files and ports, manual detection might turn out a completely futile activity. Another troublesome aspect: where and what should you look for? Malwarebytes Anti-rootkit BETA answers these questions and does the job for you.
Users can download the free utility from the official website. The entire file package encompasses approximately 28 MB depending on your system. Once you launch mbar.exe, the program greets you with a brief introduction. Though you need to update it manually, the process does not take long. Then, you advance to Scan System section.
In comparison with anti-virus utilities, the scanning process takes longer. In case the software finds any rootkit activity, you will be asked to confirm the cleanup. Though it may not be the best choice for companies as it still a BETA version , but for the individual use it is completely sufficient.
Snort (free)
This open source software is considered to be a classic Intrusion Prevention System (IPS) tool. You can set up real-time security notifications manually. Snort also has the capacity to function as a sniffer and packet logger[3] allowing you to monitor the traffic of incoming and outgoing files from the system.
One of the peculiarities of this tool is that community members update the app rules. You can customize them as well. In order to keep the service up-to-date, you need to register. The procedure does not take long. The key strength of the utility is that it operates by checking system and app signature and protocols. It also uses anomaly-based analysis.
Snort supports Oracle, MySQL, Microsoft SQL Server on Windows. Regarding its long existence, the utility still pleases with its high performance, low CPU usage and practical flexibility.
Process Explorer (free)
Though it is not actually a program, but rather a file which you may need to re-download after a while, it is one of the well-known intrusion detection utilities. The file, which only amounts 1.8 MB, was created by a cyber security specialist Mark Russinovich. It is distributed on the official Microsoft site.
Once you extract the content of the zip folder and launch procexp or proceexp64 file, the application delivers you an overview of the currently running processes. It indicates how much each process consumes CPU memory usage as well as notes what company the process is associated with.
One of the most significant functionalities of the utility is that it directly communicates with VirusTotal.com. It is free online service allowing you to test suspicious files and URLs. The domain has greatly contributed to major ransomware analysis.
In order to check whether there are no malicious processes running on your device, click on the Options tab in the Process Explorer. Choose VirusTotal.com. Additional notification will pop asking for your consent to transmit the details of your processes to the domain. If you find the process which is flagged as malicious by the free service, kill the process by right-clicking on it. Then, you might also run the scan with anti-virus utility.
Suricata (free)
This open-source software grants users efficient IPS service. Its speedy network monitoring and real-time security are one of they pros. As common for other IPS tools, Suricata uses protocols, signatures and Lua scripting language to detect unauthorized access. Here are some of the Suricata features[4]:
Traffic recording using PCAP logger
Unix socket mode for automated PCAP file processing
Network Intrusion Detection System (NIDS) engine
Network Intrusion Prevention System (NIPS) engine
Off line analysis of PCAP files
Network Security Monitoring (NSM) engine
The utility also is capable of processing a large amount of host-based reputation data with the security rules. Suricata also contains development roadmap, bug tracker, and code. Considering that the software is free, it surely one of the most beneficial and efficient ICP solutions. More proficient computer users may especially like Suricata 4.0 version which contains integrated Rust programming language.
The Bro Network Security Monitor
This intrusion detection software differs from the common anti-rootkit and spyware detection programs as it targets complex and high-performance network activities. It does not solely rely on signature and protocols technique.
The Bro Network Security Monitor also communicates with other applications.
Users may appreciate the explicit analysis of the network and detailed information about the network. The fact that it has been active on the Web for more than a decade and is the subsidiary project of non-profit Software Freedom Conservancy reflect that the tool has remained to be one of the efficient IPS services.
Other efficient IPS tools
Besides the mentioned utilities, there is numerous other worthy intrusion detection software. You will hardly lose anything if you either install Kaspersky Anti Logger or Bitdefender Rootkit Remover. Advanced users may enjoy the benefits of Malware Defender or aswMBR Rootkit Scanner which specifically targets MBR/VBR/SRV rootkits. GMER is another well-known intrusion detection utility.