LastPass: Efficiency and Simplicity Combined
If you have numerous accounts and you use them daily, remembering all of them might be sometimes tricky. Whether you run a social media business or you are simply an ordinary user with dozens of accounts, getting tangled up among a pile of passwords might not be such a rare phenomenon. On the other hand, you might be bad at making up a complex password or worry that your passwords might be cracked. In either case, cyber security developers have found a solution – password manager. This sort of software is getting popular as netizens keep relying on modern technologies and artificial intelligence more and more. But the question is – how should you choose the proper one? This time let me review one of the acclaimed tools of this kind – LastPass. On 2015, it was awarded the title of Official Honoree in the 19th Annual Webby Awards[1].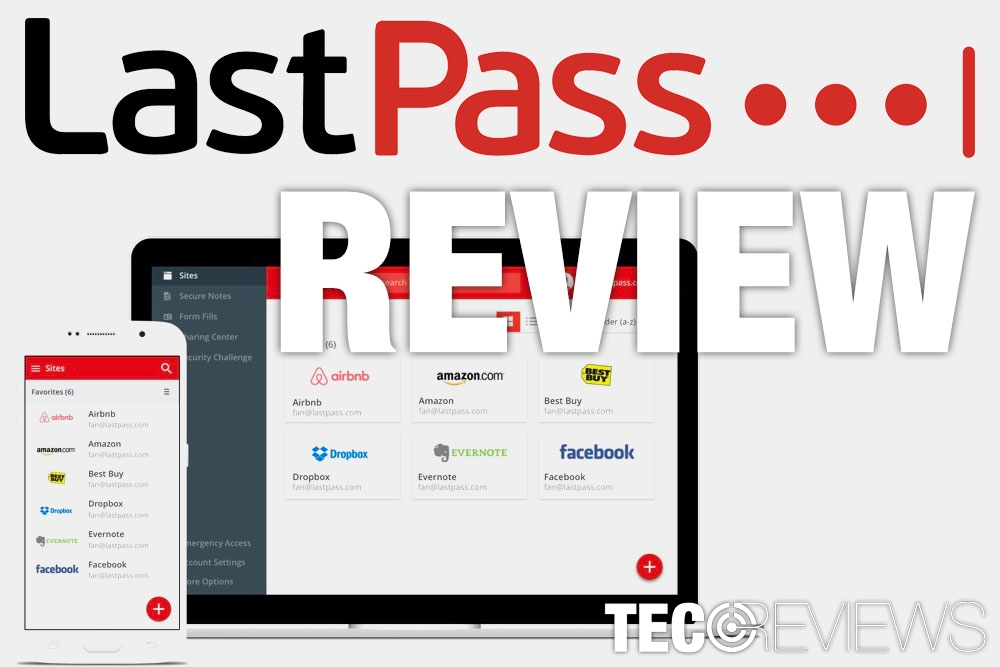 The Brilliance of a Password Manager
For your surprise (or not), long or elaborate password does not eliminate the possibility of a hack. Even big companies sometimes do not stand their ground against sophisticated elaborate attacks.[2] However, leaving aside theories about worst case scenarios, you should make a plan B and that is where the password manager comes into rescue.
The secret lies in encrypting your passwords. The only way to crack them is to crack the one passcode unifying all of them – the master password. All you have to do is to remember that single code.
LastPass: Free and Premium Versions
The developer offers LastPass 4.0 and LastPass 4.0 Premium editions. The latter costs $12/a year. This version possesses more features and stronger protection but the free edition is also a good choice.
If you opt for the free edition, you will be granted 14 days premium trial. Free version users can get access to key manager's features including access on PC and mobile devices, save and fill password feature, password generator, secure notes, and two-factor authentification.
Premium users besides the above-enumerated benefits, can share the app among 5 users, YubKey and Sesame two-factor authentication, priority in getting technical advice, desktop fingertip authentication and 1GB of encrypted file storage. These services will cost users $1 a month.
AES-256 Encryption
One of the key pros of the app is that it the combination of AES-256 bit encryption with PBKDF2 SHA-256.[3] The former is a popular encryption method among cyber criminals as well. You may recall that the notorious Locky and Cerber ransomware encode files with the same technique as well.
Setting up LastPass
During the initial configuration of the account, the software will suggest you create at least 12-character password with numbers, capital and small caps, and punctuation marks. Make it Pronounceable feature suggests users easier more memorable password variants.
After you sign in and create the password, you will be granted a Password Vault. The interface enables you to easily manage, review and edit your logins for saved websites. Add button allows you to apply bulk actions.
Other highly practical features are Emergency Access and password sharing. In the former case, you can select a person you trust, enter their credentials and set the time period. After it passes, the person gets immediate access to your pass codes.[4] This feature might be more befitting a CEO of a corporation who wants to succeed crucial information to their heir.
In case, the person attempts to get access before the time expires, the original owner will receive the alert about the inquiry on access. As for password sharing, business team members or spouses will appreciate the quality.
Security Challenge makes an analysis of all your email accounts. It gives you a score of how strong the passcode for one or another email domain is. Additionally, it also checks whether any of your email accounts is associated with a data breach. It is highly practical feature taking into account reverberating cases about data breaches in major corporations.
Extra Layers of Protection
Users of both LastPass versions, free and premium, can benefit from the two-step authentification. Once you sign in to your account, enter the master, you can choose the type of authentification suitable for the device. Though you will have to send extra time entering the second piece of the required information, it surely raises the overall protection of all your passcodes.
Speaking of extra protection, the software also grants users finger-tip protection. It is a highly appreciated feature considering that all passwords can be cracked with the respective equipment and resources.
Compatibility with Major Browsers
Besides the software, fans of browser add-ons will appreciate the fact that LastPass is available as the extension for all popular browsers: Chrome, Mozilla Firefox, Safari, Internet Explorer, Microsoft Edge, and Opera. Maxthon users will find the equivalent of LastPass as well.
Password Protection for Mobile Users
Without excluding a huge audience of mobile users, the developers also offer you smartphone-based apps. LastPass Authenticator is compatible with iOs, Android and Windows Phone. The application requires minimal intervention (physical movements as well).
Key benefits of LastPass:
Compatibility with all major operating systems as well as browsers
Mobile versions
Emergence access feature
Two-step authentication
Synchronization among multiple devices
Password sharing feature
Security challenge and AES-256 password encryption
What about the cons of LastPass?
While the application has earned hundreds positive reviews from IT security specialists as well ordinary users, there are features which require attention.
Some users have reported that they have to change password combination manually once in a while.[5] Default settings for the password manager need improvement.
Final Conclusion: is LastPass Really Your Last Password?
As one of the key proof-checks, on 2015 cyber criminals have managed to infiltrate LastPass servers and steal some data, but fortunately, due to exquisite protection, no users were affected. If you are a business person or just a netizen who stores all critical data in his or her email, LastPass is certainly a good choice.
The software indeed performs as the efficient and powerful password manager. In comparison with equivalent software on the market, the subscription for the premium version only costs 12 USD a year. Additionally, free version grants multiple features and ensures sufficient protection of passwords.